Planning begins for senior affordable housing across from library

by Cheryl P. Rose
Housing prices are high throughout the Portland metro area, and certainly in Cedar Mill and adjacent neighborhoods. Seniors living on fixed incomes are easily priced out of the area. A new 53-unit building and campus offering affordable housing for seniors could help alleviate some of the crunch.

Christ United Methodist Church of Cedar Mill is spearheading the effort to bring this idea to a reality. The church is providing two parcels of land valued at $800,000 located at the corner of Saltzman Road and Dogwood St. across from the Cedar Mill Library. In 2018, the church procured a study of the zoning laws to consider options.
"We are zoned for institutional, which means we are able to offer affordable housing for senior citizens," Pastor Ric Shewell said. "We were inspired by a couple of other churches in Portland that used their extra space to develop similar projects. We are delighted that Christ United Methodist Church can help with the real lack of affordable housing in the area. This location is ideal for seniors—having walkable routes to shopping, library and other transit. It feels like the right time, the right purpose."
In addition to the land, the church is contributing $150,000 to the project for upfront costs. The church has partnered with experts for building and management to create plans and submit grant applications. The project will be co-owned by Home First Development Partners and Christ United Methodist Church, with services provided by Sage Metro Portland and Bienestar Oregon.
The Washington County Board of Commissioners approved the concept and will provide almost $6 million in funding from the 2018 Metro Affordable Housing Bond to support the project. Next, the project must receive Metro Chief Operating Officer's approval. If this happens, the developers will begin applying for permits and converting plans to blueprints. "If all goes according to plan, we could welcome tenants in fall 2022," Shewell said.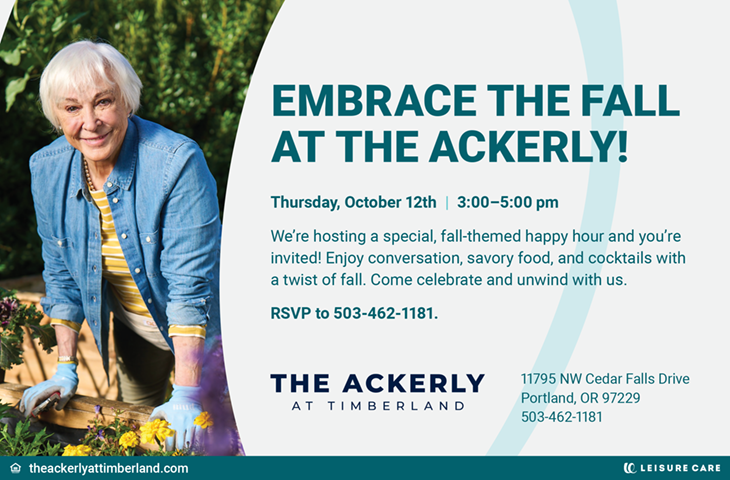 The 44,000-square-foot apartment complex will have one- and two-bedroom options, providing housing for 50-75 seniors. Developers intend to use green materials and preserve as many of the trees on the property as possible. The $12.4 million project will also have common spaces indoors and out.
"We will be the only affordable housing apartment complex for seniors in Portland that has explicit anti-discriminatory policies for people who identify as LGBTQ," Shewell said. "As a church, we took a vote in 2019 to be a reconciling congregation, which means we are inclusive of all people regardless of gender identity or sexual orientation. LGBTQ seniors face additional challenges, as they are less likely to have children, and fear the need to "re-closet" in certain communities. We are beyond excited to partner with Sage Metro Portland to create an intentionally welcoming and inclusive environment."
Shewell added that the congregation of the church is excited to see the project move forward. "For our community of Cedar Mill, we hope to relieve anxiety and create dignity and security for people in their later years," he said.
Members of the development team will visit the February 9 CPO meeting to introduce the project to the community. Read CPO News to get the zoom link.