Cedar Mill News Pandemic Resource Guide
COVID Resources supplement
While we hope we're beginning to see the light at the end of this terrible pandemic tunnel with the beginnings of the vaccination program, most experts don't expect our world to be back to anything resembling normal this year.
Many of our neighbors are suffering from unemployment leading to food insecurity and problems paying for housing. Others are stressed and lonely. Parents and children contend with technology challenges and finding ways to keep kids engaged and making progress while in-person school isn't desirable or possible. Everyone is looking for a few fun activities that we can do safely at home.
We asked a couple of our volunteer writers to compile a list of helpful resources. The results of their work are in the four-page centerfold. You may want to pull it out and keep it for future reference. Anne Lawrence and Vicky Siah did a great job! It isn't a complete list of everything, but we think everyone will find something useful.
We have also created a stand-alone PDF version that you can print or share. Download it here.
We can update the web version, so if you know of an important resource that we missed, let us know by emailing us at info@cedarmillnews.com.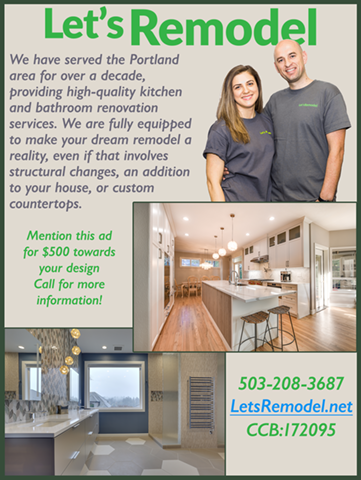 General Information

Network of neighbors helping neighbors with necessities such as delivering food, distributing supplies, and giving clothing.

971-409-4313

Food, housing, utility, and disability services provided by Multnomah County.

The Department of Health and Human Services provides (and directs) general assistance to those impacted by the pandemic.

503-846-8611

Resources for COVID-19 relief in the Portland area, compiled by Congressman Earl Blumenauer and his team.

Food Resources and Places to Donate

The Oregon Food Banks are open to the public (even during the pandemic).

503-282-0555

Network of fridges and pantries where people can access free food 24/7.

A food bank that operates on Saturdays.

Pet food bank in Portland.

Participating parishes of the Archdiocese of Portland are distributing quality produce, dairy and meats to households that have a lack of resources. See the website for the distribution locations and schedules.

Provides food without restrictions, welcomes donations

503-841-9418

Food boxes are distributed at select schools to children between the ages of 1-18. Food box distribution on Tuesdays and Thursdays at 11 am-12 pm. No application is required and children do not need to be present in order to receive food. Distribution locations are found at the BSD website.

Meals on Wheels delivers meals to vulnerable seniors. Service has been modified (and may be discontinued in some areas). Call for up-to-date information on modifications due to COVID-19.

503-953-8158

Provides free food to people experiencing homelessness. Many ways to donate & volunteer

503-241-4340

Rental and Housing Assistance

Emergency rent assistance is available to income-eligible Washington County residents who are past due on their rent. To request rent assistance, call 503-615-0770, or fill out the online screening request

503-615-0770

The OHSD provides a list of affordable housing for people who are recovering from mental health issues.

Housing assistance for children and their families affected by homelessness in the Beaverton area.

971-217-8949

Focuses on providing affordable housing and working on community projects.

Serves women in the community who are experiencing homelessness.

Critical services like housing assistance, utility assistance, and access to food.

503-228-9131

Assisting low-income Oregonians to pay utility bills.

Helps people lower their energy bills, save money & energy.

Care to Share gives assistance to families in need of food, water bill, and utility financial aid. They help people in crisis situations.

503-591-9025 (food) or
503-726-0407 (utilities)

Jobs and Unemployment

Jobs Opportunity and Basic Skills (JOBS) Program offers employment and training to low-income TANF families. It is State-run.

Lists training programs funded by the US Department of Labor. Provides options catering to refugees, farmworkers, Native Americans, youth, and older workers.

Oregon Employment Department is partnering with WorkSource to connect unemployed individuals with an online claim system and unemployment insurance.

Provides resources to link job seekers to job openings.

Cascade Centers can provide free and confidential assistance in solving work or family problems.

Health Care

OHP provides health care coverage for low-income Oregonians fincluding working families, children, pregnant women, single adults, seniors and more. Income limits are posted on the webpage and it is a rolling application.

Find out where and when you can get vaccinated against COVID-19.

Providence will provide free or discounted hospital services to qualified patients for medically necessary hospital care when no alternative source of coverage has been identified. Patients must meet financial eligibility requirements.

Mental Health Resources

Call, text, chat, and email—YouthLine connects teens in need of mental health help with other teens to talk to. The line is open from 4-10PM PST.

877-968-8491

The Virtual Family Assistance Center of the American Red Cross is there to support those who lost loved ones to COVID-19. Red Cross can provide social connections to these individuals through behavioral health help, spiritual care, and other health services.

Call 1-800-273-TALK (8255)
or text HOME to 741741

1-800-273-TALK

National Youth Crisis Hotline

Hotline to help youth in crisis.

1-800-442-HOPE (4673)

Oregon Youthline

Call 877-968-8491 or text teen2teen to 839863 between 4 pm and 10 pm to text with another teen.

877-968-8491

Oregon Partnership 24 Hour Youth Helpline

1-877-553-TEEN (8336)


Reach out to NAMI Oregon for help finding mental health resources. Live support from 9am – 5pm, M-F. Virtual walk will be held on Saturday, May 22, 2021.

Suicide Prevention for LGBTQ

866-488-7386

Low-income individuals without insurance may qualify for substance abuse treatment (behavioral and psychological) funded by Washington County.

The Hawthorn Walk-In Center provides mental health assistance. Hours are from Monday through Friday at 9 am-6 pm; Saturday and Sunday from 12-4 pm.

503-846-4555

Veterans' Assistance

Veteran Crisis Line

Call, chat, or text options, with deaf and hard of hearing support available.

503-846-4555
800-273-8255

Free hotline and chat to help homeless veterans. You do not need VA registration or VA healthcare to use this service. 24 hours a day and 7 days a week.

Combines the services of the Department of Housing and Urban Development and the Department of Veterans' Affairs to help veterans who are homeless and their families.

For Oregon veterans in need, this program provides emergency housing, assistance with rent and utilities, emergency medical/dental expenses, emergency transportation expenses, and other related expenses.

1-800-828-8801

Childcare

EDRC helps low-income families pay for or subsidize childcare.

211Info can help families connect with child care providers and find a plan that best fits them. Each childcare referral is free and customized.

This search site links families in need of childcare to DHS-registered childcare providers.

Information about Oregon's childcare policies, childcare registration, Oregon consumer education for childcare, etc. can be found here.

Parents who are pursuing their postsecondary education and who have a valid FAFSA/ORSSA may apply for a childcare subsidy. The 2021 application deadline is May 31.

Inclusive Partners provides childcare help and consultations for parents of special needs children.

Provides caretaker of people with autism with a free movie and meal.

Education Resources

Your Washington County libraries are ready to support parents, teachers, and other caregivers with resources for distance learning. Select a grade level to find live tutoring, homework help, online reference materials, e-books, writing help, and much more.

There are many resources that can supplement children's learning on YouTube! Channel recommendations: Bozeman Science (science), Crash Course (science and history), Kyoodoz (art, elementary and middle school mathematics), BrainPop (elementary school general studies)

Khan Academy covers most school subjects with articles, videos, and practice problems.

Duolingo is great for learning languages!

With a BSD ID number, BSD students can check out books from the Book Bus when it comes to a stop near them.

Explore educational streaming programs about Science, History, Technology, Nature, Society, and Lifestyle. Family friendly content. Annual subscription fee is $20.

Virtual visits to see zoos, acquariums, museums, Mars, and more through Google Docs.

Free virtual museum tours.

Free virtual national parks tours. Amazing scenery.

Fitness and Exercise Programs

THPRD offers free online fitness classes and a fitness bingo catered to families. They also have online personal training sessions—rates for these sessions can be found at the THPRD website.

City of Tualatin offers several types of exercise videos on You Tube, such as yoga, aerobics, Tai Chi, and Boomer Boot Camp. (They also offer virtual trivia, children's story time, and various other videos.)

THPRD has a list of parks and trails that are open to the public. This finder allows users to find exercise opportunities near them.

Subscribers can choose between 3 fitness plans. YMCA 360 offers fitness videos over many categories, skills, and abilities.

Many excellent exercise videos of varying types and difficulties.

Free dance classes. Must log in with Instagram or Facebook.

Fun yoga adventures for kids.

Shopping Help

"Established in 1989, Store to Door supports independent living for seniors and adults with disabilities by providing an affordable, personal, volunteer-based grocery shopping and delivery service in Portland, Oregon." "Accredited, registered organization, decades of experience in volunteering"

Teens volunteer to deliver food to people during COVID-19

971-347-7778

Network program to connect paid helpers with people who need assistance. Small tasks are set at $20 per hour and can include "home maintenance, running errands (shopping), cleaning, installation, etc"

District-run to provide clothing for children from low-income families. Visits are limited to "one adult with four kids or two adults with eight kids." Appointments and masks are required.

For $98 a year, you can join Walmart + and get unlimited free grocery deliveries, with a $35 minimum purchase. Delivery is fast and contactless. There is a 15-day free trial.

Internet and Computer Resources

BSD allows students without reliable access to WiFi to request a hotspot. This can be done through BSD's online form. There are 4 partnered hotspot projects linked to the BSD: Project 10Million, Verizon Orbic, Kajeet Hotspot, and Sprint 1Million.

Gives technology and services to people below the 200% poverty line. Proof of eligibility can be found on the website.

The Cedar Mill and Bethany Communitty libraries offer free Wi-Fi service from their parking lots.

Computer sessions are available at the main branch of the Beaverton Library. To schedule a one-hour session, go online or call 503-644-2197. Social distancing and masks are required.

503-644-2197

Xfinity offers an Internet Essentials program that allows qualifying customers to purchase a plan for $9.95 per month. You may also qualify to purchase a low-cost computer. It doesn't require a credit check.

Social Connections

The Social Connection Project is a collaboration between OHSU and MACG. This is a great resource to get connected with weekly chats with a trained volunteer!

MeetUp links people with events near them. Most of the events are online this year due to the pandemic, but it is a good way to virtually meet people with the same interests.

Support program for LGBT+ elders that connects them to volunteers for social connection (via phone).

877-360-LGBT

Senior Loneliness Line

For Oregonians 55+ years old.
Get ongoing support, resources, and listening sessions.
503-200-1633 or 800-282-7035

503-200-1633 or 800-282-7035

Community

Beaverton City Library hosts "One Book, One Beaverton," which includes reading a book, which you can pick up at the library, virtual book discussions, and a virtual keynote closing speaker. Designed to bring the community together.

Eventbrite connects people to community events. New items will appear as the dates approach. Some events are free to enter, while others cost a small fee.

Low-income riders, seniors aged 65+, and riders with disabilities are considered in Trimet's "Honored Citizen" category and are eligible for reduced fare.

An online forum connects community members and helps them solve local problems. This combines various perspectives and allows people to meet one another.

Entertainment & Arts

You can stream Broadway musicals in high definition. A 7-day free trial is available as of this writing (January, 2021). Subscription price is $8.99 per month or $99.99 per year.

This is the free virtual version of the Stumptown Trivia that met in a bar prior to COVID-19. You can tune in live, enter your answers in a chat link, and see how many you get right. You can also view previous recordings. Graham is the host.

Many local libraries offer virtual trivia.

Overdrive

With a WCCLS library card, patrons can check out e-books and audiobooks on Overdrive for free! Available on the App Store

Libby

Another way to find, check out, and read or listen to books and e-books available on the App Store

Weekly newsletter and website calendar with a variety of art & culture resources