Business News April 2021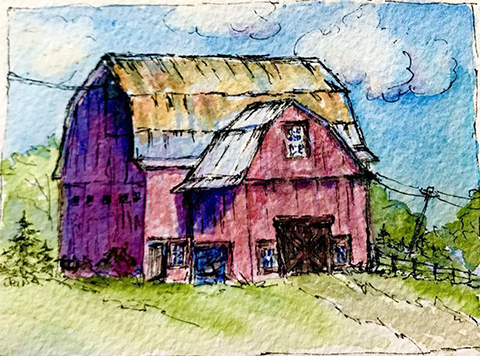 Second Edition Resale adds indoor sales!
Thursdays and Fridays, 9 am-2 pm, 1050 NW Saltzman Road (East end of the library building). Depending on weather
You have all enjoyed Second Edition Resale's outdoor Sidewalk Sales this past year, and now, they have added another fun twist for spring! Along with the huge selection outdoors, part of the store is now available: inside you will find jewelry, china, glassware, electronics and more. Wear your mask, use hand sanitizer, and get the indoor space to yourself for some shopping fun. Visit soon for this expanded shopping opportunity! Proceeds benefit Cedar Mill and Bethany Community Libraries.
---
Village Gallery of Arts
Gallery Hours: Thursdays-Saturdays, 10 am-4 pm, 1060 NW Saltzman
Celebrate spring with beautiful new wall art, glass, ceramics, jewelry, cards, sculpture, and more! Stop in or check out our new online video tour of the current exhibits! As COVID restrictions ease, our hours will change, so please check our website for up to date information.
Adult Classes and Workshops
Please see our website for online registration details.
Jean Anderson: Introduction to Watercolor
Tuesdays, April 6, 13, and 20, 10 am-12 pm. Maximum of 12 students per class via Zoom
Have you always wanted to learn how to paint with watercolor? This is the class for you! Regardless of drawing skill, I believe anyone can enjoy painting. As soon as you dip a brush in paint and glide it across the paper, I know you will be hooked! Watercolor is a beautiful medium, and by the end of these classes, you will have the techniques to complete paintings that you will be proud of.
As this is an interactive Zoom class, we will start painting immediately! You will watch me with a camera placed just above my brush while I walk you through the technique, and I will verbally repeat the steps as you practice, allowing you to ask questions as we go along. If you decide to take this class, please contact me at 503-649-9097 (Jean Anderson) so I can talk to you about supplies. I can tell you if what you have will work, and if not, what to buy and where to find it. For more information, visit my website—you can see my work, find supply details, and read my history.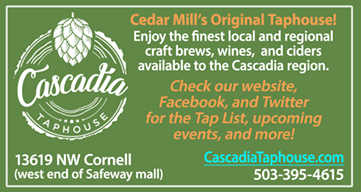 Elizabeth Higgins: Nature Journaling with Watercolor
Sunday, April 18, 1-3 pm, 1060 NW Saltzman. Maximum of three students per class. Class size may increase if COVID conditions improve. If this is the case, those on the wait list will be notified.
These are stand-alone workshops with repeated content; if you wish to attend more than one, you must register for each separately. No experience is necessary to join.
Nature journaling is the practice of drawing and writing in response to observations of nature. Experience the grounding nature and mindfulness aspects of slowing down to notice the beauty and uniqueness of flowers and plants in journal pages you create with pencil, pen and watercolor.
Students will be guided through various drawing, painting and journaling techniques as they observe real flowers and plants provided by the instructor. Leave class inspired and motivated to continue journaling on your own. A suggested supply list is available (from the instructor). The instructor will bring additional materials to experiment with.
Jean Anderson: Painting Barns in Watercolor and Ink
Tuesday, April 27, 10 am-12pm. Maximum of seven students per class, via Zoom.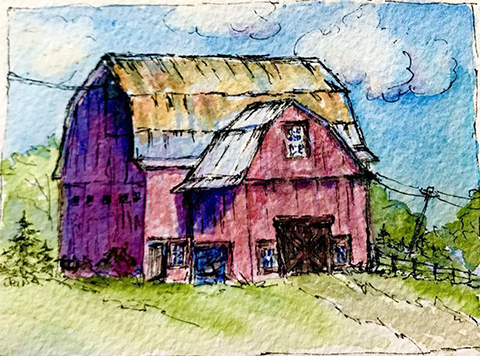 Suitable for beginners through experienced levels. Drawing skills are not necessary. It is fun to use permanent thin markers with your regular watercolors! This class is for anyone who would like to learn how to make quick expressive watercolor paintings of barns in watercolor and ink.
A copy of the painting will be included in the written instructions, and you can trace it if you prefer. These instructions are provided prior to class, and afterwards, students will have access to a class recording. Supply lists will be sent upon registration.
See the website for more Jean Anderson watercolor classes!
---
Travel is back in 2021, and it looks a little different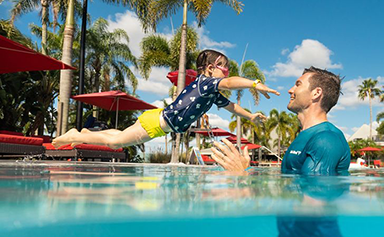 You have seen all the articles and videos about new travel guidelines. But how do these impact your own trip?
I'm a local travel agent, armed with all the latest news, guidelines and rules. I also have amazing deals on all the sunny destinations: Florida, Hawaii, Mexico and Disney. Check out my website for details, or find me on Facebook!
I'm looking forward to working with you on your next trip, and if you prefer, we can meet in person! Email sbhagwan@dreamvacations.com, visit my website, or call 503-403-6186 for a free vacation planning session.
---
Rediscovering the Love of Travel
Now that Oregon has moved into the moderate risk category for the coronavirus, people are eager to start traveling—including those living at Touchmark in the West Hills. With most of our residents vaccinated, the retirement community is again taking to the open road through its ExplOregon travel program. Touchmark Lead Driver Margaret Usher draws on her 10-plus years of experience in the travel and tourism industry to lead these trips. She is an active member of both the National Tour Association and Oregon Tour & Travel Alliance; in addition, Usher has worked with top-rated tourism, hotelier, and restaurant groups.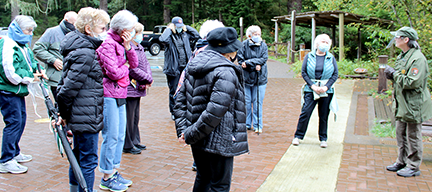 April's excursion takes participants on a three-day trip to the Oregon Coast. They will arrive in Cannon Beach in time for lunch and free time before heading to Seaside to check into their hotel and enjoy a nice dinner. On the next day, the group will board the Touchmark tour bus, traveling to the Columbia River Maritime Museum in Astoria to learn about the museum's Miniboat Program.
Following the museum tour, the group will have lunch at Bridgewater Bistro and be back in time for a crab feast dinner. They will make a final stop at the famous Camp 18 Restaurant on Highway 26 on their way home to Portland.
These monthly trips are made special by Usher's informative expertise and devotion to residents. "My role is to create a day or weekend full of life and adventure," she says. "I love educating the residents about our beautiful state. Before we go, I create a trip-specific notebook and itinerary for each traveler to use as a resource during the tour and keep as a souvenir. We always have such a fun time together!"
Like the rest of us, Touchmark residents are eager to get out and explore Oregon's scenic natural areas after a year of stay-at-home orders and precautions. "There is no better way to celebrate being vaccinated against COVID-19 than by hopping on a tour bus to explore Oregon and share fun facts while spending meaningful time together," sums up Usher.
To learn more about Touchmark and the ExplOregon Program, call 503-954-1640 or visit our website.
---
Great Notion reopens in Timberland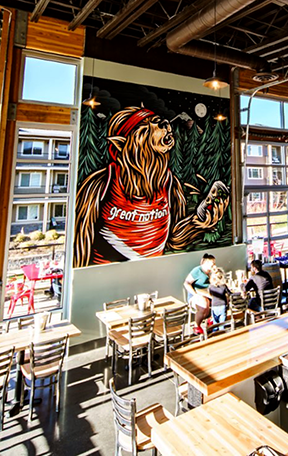 Our gradual taproom reopening continues, and Great Notion is all set to welcome dine-in guests once more! We offer draft pours and sandwiches, and seating will be first-come, first-served, no reservations at this time. Our dining room will operate at 50% capacity, with outdoor seating also available as weather permits. Parties are limited to groups of six or fewer, but kids are welcome! Dogs can also join in the fun outside on the patio, as long as they are well-behaved and friendly. Remember that we will continue to require mask-wearing when moving around the taproom or interacting with staff, and we will still take card payments only.
We will start by offering a trio of mouthwatering sandwiches, including:
-House-smoked pulled pork shoulder and shaved pork loin, piled high with Havarti cheese and Carolina Gold BBQ sauce (also made in-house)
-Thinly sliced top sirloin, white cheddar, grilled rapini, and Mama Lil peppers with house Maple Ancho hot sauce
-Grilled zucchini, eggplant, and red peppers with olive spread, arugula, and Ledge Bier tomato jam
All sandwiches are served on a Dos Hermanos Dutch Crunch roll and are accompanied by a house pickle and a side of chips.
Find the taproom at the northwest corner of the Timberland Center, 230 NW Lost Springs Terrace. Learn more on their web page.
---
Elliott & Murrey Coffee Roasters opens their new Hillsboro roastery and cafe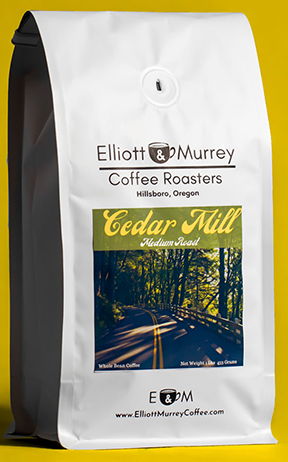 In 2019, this women-owned business first operated from home as a hobby, roasting their coffee beans in local shops around the Portland area. They had a booth at the Cedar Mill Farmers Market, where they developed the Cedar Mill Blend, with a flavor profile of chocolate, vanilla, sugarcane, and hints of dried fruit. This is a good coffee to enjoy in any brewing method—and especially with cold brew. Elliott says, "Our Cedar Mill blend is dedicated to the Cedar Mill community because me and my family have been living here since we moved from California almost six years ago. Last year we participated in the Cedar Mill Farmers Market and had wonderful success! We carry our Cedar Mill Coffee in Market of Choice off of Barnes Road currently and plan to be back to the Cedar Mill Farmers Market again this year with a coffee cart to serve drip coffee and espresso drinks."
When their coffees began to be carried in local grocery stores like New Seasons and Market of Choice, owner Keri Elliott decided it was time to purchase roasting equipment and open the Elliott & Murrey Coffee Roastery and Cafe. Located near the corner of Cornelius Pass Road and Aloclek Drive in Hillsboro, the cafe allows visitors to buy coffee for brewing at home while grabbing a high quality cup to enjoy. View the roasting facility and browse a small selection of branded gifts and product collaborations, including handmade soap and skincare infused with Elliott & Murrey coffees.
Elliott & Murrey's mission is to roast coffee in small batches, bringing passion and quality to your coffee ritual. Their single origin coffees and blends create memorable experiences with each and every cup. Elliott & Murrey Roasters works with local communities to provide support for all families and businesses, including the LGBTQ+, BIPOC, and Women-Owned. In addition to shopping in the roastery and cafe, Elliott & Murrey Roasters also offers curbside pick up, online ordering, mobile ordering on joe.coffee and Postmates, a monthly coffee club subscription, and roaster rental to local coffee roasters.
Find the new café at 2038 NE Aloclek Drive, Ste 219, Hillsboro, and visit them at the Market when it opens in May.
---
CMBA April meeting
Tuesday, April 13, 12 pm via Zoom
The Cedar Mill Business Association continues our Monthly Speaker/Networking meetings via Zoom Online! Our speaker this month is Dr. Katherine Hofmann, Naturopathic Physician.
The concept of "no" is uncomfortable for many folks. Usually, this is because we (mistakenly) think that the more "yes" we say, the more respected, trusted, and connected we will be, and, of course, because we genuinely want to help! Unfortunately, if you're not saying "no," you may be unhelpful over the long term and undermine your connections, respect, and trust.
The good news is that boundary setting is a 100% learnable skill that helps you and everyone in your personal and professional circles. During our time together, you will learn why boundaries are so important, how to reframe your concept of boundaries, and a failsafe formula to set artful boundaries that honor every person involved.
CMBA Members will receive the Zoom Link through our Monthly E-Blast, so stay tuned. We invite Guests to two free visits at no charge. Please contact our admin, Chelsea, at admin@cedarmillbiz.com to receive the Zoom link. For more information about the Cedar Mill Business Association, please visit our website.
---
Win an Oculus Quest 2 from Sunset Credit Union
April is the National Credit Union Association 'Youth Month.' As part of a nationwide effort to spread the word about the importance of money management, Sunset Credit Union is giving kids the chance to win. All youth accounts (up to 18 years old) opened in the months of April and May will automatically be entered into a drawing to win an Oculus Quest 2, a $50 Best Buy Gift card, or a $25 Amazon gift card. Plus, any youth that refers another youth to join will also be entered into this drawing. To learn more and to join Sunset Credit Union, stop by their office located at 1100 NW Murray Blvd, visit their website, or give them a call at 503-643-1335. Sunset Science Park Federal Credit Union is open to anyone who lives, works, or attends school in Washington County.
---
Farmer's Market is opening soon!
Saturdays, May 1 through October, 9 am-2 pm, corner of NW Cornell Rd & Murray
Farmer's Market Season is fast approaching and the Cedar Mill Farmers Market's is busy behind the scenes getting everything ready.
The market will open in May, and the first 50 customers will get a special Market Bag to shop with! We are excited for this season and will continue to do all we can to keep you and our vendors, farmers, staff, and volunteers safe. As always, we will be bringing a variety of local vendors to the market—new and returning vendors alike!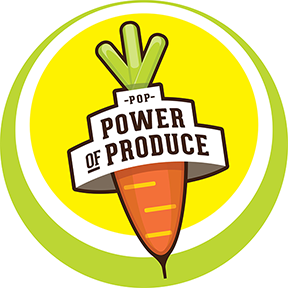 Want to be "in the know" on who will be at the market each week? Sign up for our weekly newsletter. To subscribe, email us at ourcmfm@gmail.com.
This year, we are excited to bring back (and give a new twist to) the Power of Produce Kids Program, or POP to GO. Each month will feature a focus, and kids can pick up their POP to GO Kit from our information booth. This kit includes information and items for a special activity they can do at home along with $2 POP Bucks for the child to purchase fresh fruit or vegetables at the market. Once they complete the activity—children can show us their finished project by taking a picture or bringing it in—they will receive another $2 POP Bucks. This program is for children who are 4-11 years old.
We are offering the Double Up Food Bucks for SNAP recipients again this season. We will match up to $10 each week when you use your SNAP (Supplemental Nutritional Assistance Program) card. A special thanks to the Farmers Market Fund for their support and funding!
The Farmer's Market would like to give a shout out to two of our awesome sponsors—Sunset Athletic Club and The Olive Branch. We rely on amazing sponsors like these to enable us to bring this market to our community.