Community News April 2021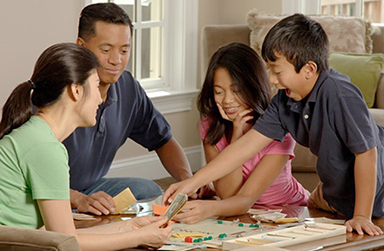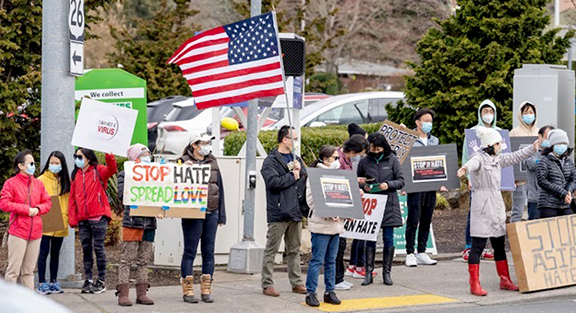 ---
Cedar Hills Ready! "What's cooking? Food storage & prep for a disaster"
Wednesday, April 21, 7 pm, via Zoom, free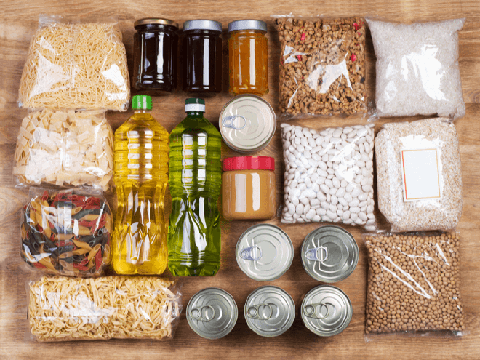 Were you cold and hungry when the ice storms shut down power in February? How will you feed your family when the power goes out for days or weeks? We are seeing an increase in emergencies that require sheltering in place. Are you ready for the next one? Maureen Quinn Lores, an educator from Oregon State University extension service, will teach us about how to prepare food and supplies for sheltering in place. Join your friends and neighbors at Cedar Hills Ready! and QuakeUp! for a fun and informative meeting. Everyone is welcome! Share and invite all of your important people.
Register in advance and for more information, contact Karen at info.cedarhillsready@gmail.com.
If you missed last month's meeting on what to pack in your "go-bag" the recording is available here.  Their website also includes the resources referenced during the presentation.
---
Finding Your Primary Police Responder
Pre-established boundaries determine police jurisdictions. Have you ever wondered which police agency serves your neighborhood? The Washington County Sheriff's Office provides some services countywide, but we also offer primary police protection in all areas outside the cities. Visit Who Patrols My Neighborhood webpage to find quick specific answers to the following questions:
Do I live in a city, urban unincorporated community, or rural area?
Do I live in an Enhanced Sheriff's Patrol District (ESPD)?
Which police agency responds when I call for help?
What services do I receive from the Sheriff's Office?
No matter where you live, you will likely see Sheriff's Deputies every day—both inside the cities and beyond, working to keep Washington County safe through primary patrol response and other countywide services.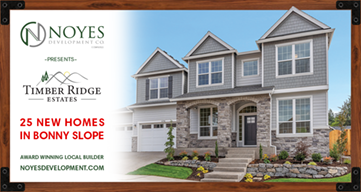 ---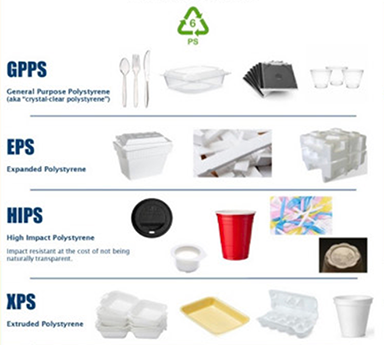 SHS Climate Change Club Recycling Drive!
Saturday, April 24, 10 am-2 pm, Sunset High School, 13840 NW Cornell Rd
Please help protect the Earth by dropping off your styrofoam, #6 plastics, and household non-rechargeable batteries in the front parking lot of the school. We'll help get your things out of your car when you come!
We will also be selling stickers! We would love for you to check them out (Pricing: $4 for 1, $7 for 2, $10 for 3, $2 for extras).
COVID precautions will be taken by our volunteers, and we strongly encourage that those who come wear a mask as well. 
---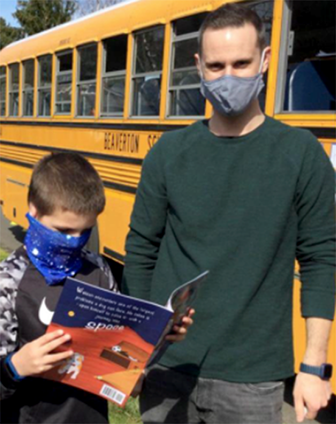 ---
Washington County Public Affairs Forum
Mondays, noon-1 pm, online
Join us virtually at the Washington County Public Affairs Forum! As we all continue to do what we can to stop the spread of COVID-19, the Forum will continue with its 2020-21 season online, providing another engaging month of speakers. You can obtain the Zoom link to join these free events by visiting the Forum website. Founded in 1956, the Forum provides a place for the interchange of ideas on civic matters. Each week the Forum brings together community leaders, members, and guests who care about what happens in Washington County, the Metro region, and our state.
April's topics will include a focus on local elections for the second half of the month and first half of May.
April 5
District Attorney Kevin Barton: Washington County District Attorney Kevin Barton will share updates from his office, including equity and justice issues internally as well as countywide.
April 12
Washington County's Restaurant Industry During COVID-19: Local and state representatives will discuss the impact that COVID-19 has had on the restaurant industry, its trajectory, and current challenges.
*Four Weeks of Local Election / Candidate Information*
April 19
Beaverton City Council Position 1 Debate: Candidates for the Beaverton City Council Position 1 will share their priorities and ask a question of one another.
April 26
School Board Candidate Forum: School Board candidates from Beaverton and Hillsboro will present their platforms and priorities in a "forum"-type setting.
May 3
Portland Community College Board Debate: Candidates for the Portland Community College Board will share their priorities and ask a question of one another.
Special evening meeting for THPRD and Beaverton City Council
Thursday, April 29, 6 pm
Co-Sponsored Event with Beaverton Committee for Community Involvement Candidates for Beaverton City Council Position 1 and Tualatin Hills Parks and Recreation Board will field questions submitted from the community and moderated by Eric Schmidt.
---
State of the County 2021
Monday, April 19, 6 pm-7 pm, online
Please join Board Chair Kathryn Harrington for a virtual 2021 Annual State of the County Presentation. As Chair Harrington reflects on the challenges we've faced over the past year, future priorities and the work the county does to support the community, she'll be joined by each district's commissioner who will share their own priorities for 2021 and beyond. All Board of Commissioners will participate in a question and answer session toward the close of the event.
To watch the presentation, visit these sites: For English; For Spanish
Language services: Spanish and American Sign Language interpretation will be provided. Interpretation services for other languages are also available upon request. Contact the Washington County Administrative Office by April 12 to request these services at 503-846-8685 or cao@co.washington.or.us
Ask a question: For the Q&A portion of the program, please submit questions in advance by emailing cao@co.washington.or.us before 6 pm on April 19.
---
Inside WashCo Radio
On KBOO 90.7FM, Wednesday, 9 am; KUIK 1360AM, Friday, 1:30 pm; internet radio, Saturday, 6:20 pm
You can listen to us on three stations—AM, FM & Internet radio. Visit our website for more information!
Week of:
April 5: An introduction to our newest County Commissioner, featuring Nafisa Fai
April 12: Chambers of Commerce- COVID Economic Update, featuring Deanna Palm
April 19: TBA (encore episode)
April 26: A one-on-one conversation with Washington County's CEO, featuring Tanya Ange
---
Beaverton Symphony Orchestra Spring Strings Concert
Friday, April 9, 7 pm pre-concert talk, 7:30 pm concert, $5 donation, via YouTube live.
For concert details and to purchase tickets, visit the Beaverton Symphony website.
BSO is excited to welcome spring with another virtual performance of the Beaverton Symphony Strings streaming live to your homes! The program features the music of Mozart, Elgar, Barber, and Britten, but you won't want to miss out on BSO music director Travis Hatton's pre-concert talk!
---
Washington County Parks' Earth Month Art Contest
Submissions due Friday, April 9
Washington County Parks is holding an Earth Month art contest for children 12 and under, following this year's theme of "Restore Our Earth." Enter your art in the 0-8 or 9-12 age bracket. All submissions must follow the theme and be sized to a standard 8.5" x 11" dimension. Participants may use ink, pencil, crayon, paint, or any other medium of their choosing—prizes will be given to each bracket's winner!
Qualifying art pieces can be submitted at the Parks office, 50250 SW Scoggins Valley Rd, Gaston, OR,  or virtually via email with a PDF, png, or jpeg file. To submit electronically, please send a photograph or scanned copy to recreation@co.washington.or.us. Questions can also be directed to this email address!
---
Rachel Carson Action Project on Recycling
Submissions due before Wednesday, April 21
Rachel Carson School student Andrew Washburn is holding an Earth Action raffle on Instagram @teenplasticreuser. To join, make something out of recycled material and post it for a chance to win a prize. Each submission must follow the project's guidelines—they must be made by a child who lives in the US, consist of trash or recyclable materials, and be original work. 
---
Viva Village
Please come participate in Viva Village's April events! RSVP by calling 503-746-5082 or emailing vivavillageevents@gmail.com. More information regarding these events can be found at the Viva Village calendar page!
Activities Open to the General Public (RSVP is recommended for all events):
Online Age Cafe
April 2, 16, and 30, 11 am-12 pm
Small group conversations exploring topics of interest to older adults. Sponsored by Viva Village, Beaverton City Library, and Wash. Co. DAVS.
Online Viva Village 101
April 10, 10-11:30 am
A fun and informational session about Village life for prospective members and/or volunteers. RSVP for the Zoom link
Online Men's Coffee Break
April 26, 10-11 am
Conversation and coffee. RSVP for the Zoom link
Online Viva Village Book Club
April 27, 1-2:30 pm
Selected book: The Alchemist by Paul Coelho. RSVP for the Zoom link
Activities open to Viva Village members and volunteers. If not otherwise listed, RSVP for the Zoom link
Online Writers' Group
April 1, 8, 15, 22, and 29, 1 pm
Join other Village writers for a time of sharing and inspiration.
Viva Village Nature Walk
April 3, 9:30 am
Meet at the intersection of SW Dellwood Avenue and SW Foothill Drive, in Cedar Hills. A (masked and distanced) morning walk with Viva Village members and volunteers
Online Mindfulness Course
April 5, 12, 19, and 26 (final four sessions), 1-2 pm
Introductory techniques in meaningful meditation.
Online Women's Coffee
April 6, 13, 20, and 27, 10:10 am
Zoom Art Experience
April 7, 14, 21, and 28, 12:45 pm
Participate in a virtual art experience with Village member and artist, Jeanne Cory.
Online Total Body Workout
April 7 and 21, 2:30-4 pm
Aerobic workout led by certified instructor, Richard Chew.
Online Tai Chi Classes
April 8 and 22, 10-11:30 am
Learn Tai Chi technique with certified instructor, Richard Chew.
Patio Picnics
April 9 and 23, 11:30-1 pm
RSVP for more information and to indicate if you want to host or be a guest.
Online Storytelling with Ken Iverson
April 10, 4-5:30 pm
Ken Iverson will share his stories and talk about his craft.
Online Travel Talk: Trip to Myanmar
April 12, 7-8:30 pm
Viva Village Volunteer Cathy Alisch shares slides and stories about her trip to Myanmar.
Online Member Annual Meeting
April 17, 10–11:30 am, members only
Governing Council Elections plus a look at how the Village is doing and what lies ahead.
Online Storytelling Workshop
April 20 and 27, 1-2:30 pm
Participants will develop storytelling skills while working with professional, Ken Iverson. RSVP to register; space is limited
Online Volunteer Happy Hour
April 23, 1 pm
---
Washington County Kids offers tips and tools for parents/guardians of children K-8
Thanks to teachers Helene Cuomo and Christina Matousek, and our partners at Sequoia Mental Health Services for making this series possible!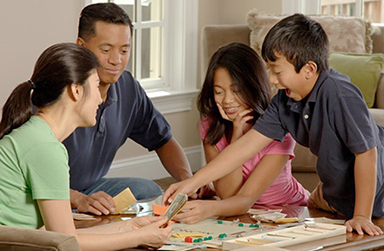 Each one-hour session begins with an informative and informal presentation by our professional speakers and allows adequate time for participants to ask questions. Sessions are provided at no cost to registered participants and are scheduled for Tuesdays from 6-7 pm (session recordings will be available). Puedes solicitar servicios de interpretación en español en el formulario de registro de Eventbrite.
Wednesday, April 6, 6-7 pm
Simple STEM Activities to do at Home: Helene Cuomo, STEM TOSA (Teacher On Special Assignment), Quatama/Tobias Elementary Schools. Registration required.
Tuesday, April 13, 6-7 pm
Positive Discussions when Dealing with Differences: Taking A Closer Look at Identity Factors That Impact Kids & the Family: Jocelyn Chavez, Sequoia Mental Health Services. Registration required.
Tuesday, April 20, 6-7 pm
How to Help Kids with Homework (without doing it yourself): Christina Matousek, parent, and former teacher. Registration required.
Tuesday, April 27, 6-7 pm
Balancing Work, Life, and All the Rest: Jessie Ricker, Sequoia Mental Health Services. Registration required.
---
SAMBA Cans and Bottles Drive
Saturday, April 10, 10 am-1 pm, the old Bales Thriftway parking lot, 12847 NW Cornell Rd.
Please fill and bring in the Green Bags we supplied—we are going back to curb drop off! If you have more bags than will fit in your car please email us at samba@sambanote.org. Also, please wear your mask when dropping off your bags.
The Sunset Apollo Marching Band & Auxiliary (SAMBA) Parent Club, is a 501(c)(3) organization. SAMBA supports all of the Comprehensive Band and Color Guard Programs available at Sunset High School. SAMBA raises funds throughout the year to pay for travel expenses, entry fees, uniforms, specialized performance instruction, show design, instrument purchase and repair, purchase of new music and arrangements, and scholarships for students who otherwise would be unable to afford to participate.
---
STS Foundation is looking for volunteer hosts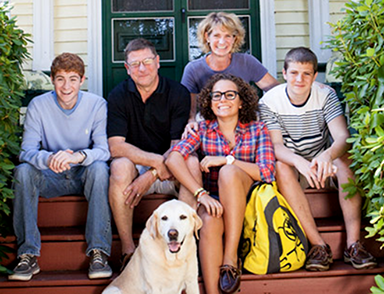 The international student exchange non-profit STS Foundation is looking for volunteer host families who are interested in hosting a high school foreign exchange student for the 2021-2022 school year! Would this opportunity be a good fit for you?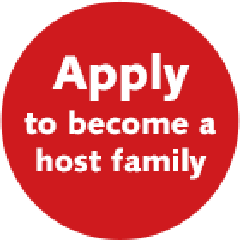 Hosts must be 25 years or older to apply, pass a background check, provide three meals a day for the student, and reliable transportation to and from school. A host family would provide a bed for the student in a safe and loving home. Students come with their own spending money and insurance coverage. Hosts receive a $50.00 tax deduction (charitable contribution) per month for each month the student resides in your home.
Please reach out to your local STS Foundation coordinator Sarah Clark via email at sarahmarie.stsf@gmail.com with your questions or interest. Spread the word! Any person who refers us to a new host family will receive $25 once the referred family hosts a student!
---
Writers' Mill Zoom meeting
Sunday, April 18,1-3 pm, via Zoom
Writers from around the world meet with writers from around Cedar Mill at this month's Writers' Mill Zoom meeting. This month's meeting will feature lots of friendly critique, inspiration, and conversation. If you want to write, we want to meet you! Find out more from Cedar Mill library or email admin@portlandwritersmill.org.
Newcomers are welcome! If you already receive emails from the Writer's Mill, you'll receive a link for this meeting a few days before the event. If you're new, welcome! Please email laurab@wccls.org to register and receive a link for the event.
Whether you're writing just for fun, hoping for publication, or planning to self-publish, join us for a hands-on inspiring gathering of people who love to write.
See the group's anthologies in the library catalog and learn more at their website. For questions or other information, please contact group facilitator Sheila Deeth at SheilaD@portlandwritersmill.org. 
---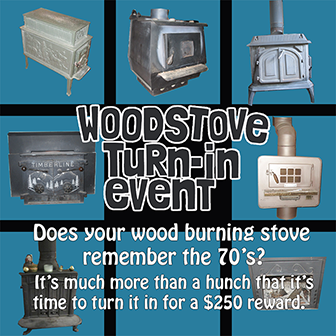 Washington County Wood Stove Exchange's (WSE) old stove turn in event
Saturday, May 1, 9 am-3 pm, 6440 SE Alexander St, Hillsboro
In an effort to get more old uncertified stoves off the market, we are having a "contactless" turn-in event for residents of Washington County, offering $250 rebate per eligible stove turned in. Residents who registered can bring in one old stove per household. The stove or insert must be uncertified or certified between 1986 and 1992, and be intact. The turn-in event gives people who are still swapping these old polluting stoves with friends and family or selling them through social media and elsewhere this better option. Participants who have already applied to the Wood Stove Exchange (WSE) are not eligible for this rebate.
Please spread the word of this event around your teams and elsewhere. We are only going to accept up to 40 stoves on this day, but if we have more than 40 stoves registered, we will likely do this again soon. Details and registration can be found at the WSE's News and Event webpage. 
---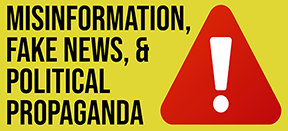 Oregon libraries offer civics online workshops for adults
Citizen Activism 101—Making Change Happen
Monday, April 5, 4-5:30 pm
Learn about types of advocacy and strategies for change. Topics covered include: a brief historical perspective; examples of successful advocacy—local-national; choosing your battles; Who makes the rules?; getting heard; tools for change; and "tracking" state and federal legislation. Register online at the Oregon City Library website.
Voting Rights, Voter Fraud, Voter Suppression and Election 2020
Wednesday, April 7, 6:30-8:00 pm
This special, timely, workshop will be available for a limited time. It focuses on voting rights, voter suppression and then traces the events of the 2020 Election up to January 6. It's a powerful presentation which includes a great deal of data and commentary from bipartisan sources. Register online at the Lake Oswego Public Library website.
Oregon Library Association conference offerings
Donna Cohen will present two workshops at the Oregon Library Association virtual conference in April.
"Equity, Diversity, and Inclusion"—How Libraries Can Support EDI Beyond the Institution
Tuesday, April 20, 11 am-12 pm, online
Public libraries should encourage EDI within their institutions and provide ongoing support for building our democracy. Yet some basic political structures don't support EDI. To change them, we must first understand that "inclusivity and equity" is not one representative for 750,000 people, nor 70% of a Senate vote representing 30% of the population. It is not 50% of voters voting, nor "voter suppression"—which is baked into the original Constitution and changed by struggle.
In this session, we will learn how libraries can help to disseminate information, giving you the power of political inclusivity. Please register at this link!
"A Natural Alliance Youth Librarians, Schools and Teaching Critical Thinking"
Friday, April 23, 4 pm
Libraries and schools should team up and teach the public how to evaluate information. In a Stanford study, two-thirds of students couldn't recognize a sponsored ad versus true news, and over half believed a fake video of ballot stuffing. We need digital literacy curriculum to guarantee the vitality of American democracy. The best approach is inoculation explaining misleading or manipulative argumentation strategies that make people resilient to subsequent manipulation attempts. Come learn some inoculation techniques! We will evaluate news articles, websites, Facebook and Twitter posts, deepfakes, survey/poll questions, graphs, charts, and more! Please register at this link!
The Constitution: Fulfilling Democracy's Promise? Democracy, the Constitution and Representation in Congress.
Thursday, May 27, 7-8:30. Sponsored by Silver Falls Library.
We'll look at the Constitution's creation, trace major changes to its interpretation, and examine its structural limitations.
Registration TBA. See here for details. 
---
Washington County April Earth Month Events
Please join Washington County Solid Waste and Recycling every Tuesday in April for a series of hour-long webinars on different topics that are listed below. We'll offer sessions in English and Spanish. Register at the Washington County website! A great resource for you to involve your whole family in Earth Month!
Recycling 101
Tuesday, April 6, 12-1 pm (English), 5-6 pm (English), 6-7 pm (Spanish). Register online.
Get back to basics with our recycling refresh webinar. We'll cover what should and shouldn't go in your garbage and recycling bins, and answer your questions about specific items.
Beyond the Bin
Tuesday, April 13, 12-1 pm (English), 5-6 pm (English), 6-7 pm (Spanish). Register online.
Recycling is great, but there are many other actions you can take to conserve resources, save money and even learn new skills! Join us in thinking higher up the waste hierarchy and learn about local options for repair, donation and more.
Eat Smart, Waste Less Challenge
Tuesday, April 20, 12-1 pm, (English), 5-6 p.m. (English). Register online.
Did you know that wasted food costs the average family of four about $1500 per year? Learn more about the economic, environmental and social impacts of food waste and how you can make a difference by participating in our free Eat Smart, Waste Less Challenge.
Green Cleaners and Healthy Homes
Tuesday, April 27, 12-1 pm (English), 5-6 pm (English), 6-7 pm (Spanish). Register online.
Keeping our homes clean, safe and healthy is a top priority for many of us right now. A representative from Metro's Healthy Homes program will join us to share tips on choosing safer products as well as simple recipes for making non-toxic cleaners at home.
Washington County Latte & Learn Series
Join us for the next three virtual Latte & Learn series focusing on green schools, electric vehicles, and sustainable commuting. These are free events and Spanish interpretation will be available.
Green Schools
Wednesday, April 7, 2:30 pm, register for the Zoom link.
This event is for educators and others who work on school sustainability projects or programs. Representatives from Oregon Green Schools, the National Wildlife Federation and the Metro Waste Prevention and Environment Services Education Team will discuss sustainability certifications, educator resources, and techniques used during distance learning this past year. Register at the Washington County website.
FORTH Mobility presents opportunities in electric transportation
Thursday, April 22, 8:30 am, register for the Zoom link.
Electric Vehicles (EV) are becoming more popular as an alternative to the traditional combustion engine in reducing air emissions. In response, car manufacturers are ramping up production of EV's to address this issue. Join us to hear from FORTH Mobility about how the EV industry is growing, the benefits of driving an EV, their work in expanding into many communities and their certification program for businesses and organizations. Register at the Washington County website.
Westside Transportation Alliance presents commute options
Tuesday, May 4, 8:30 am, register for the Zoom link.
Let's talk transportation. If you're searching for sustainable commute options or looking for ways to improve your company's benefits package, the Westside Transportation Alliance has you covered. in this webinar, they'll share information about their programs, workplace projects and more. You do not have to be a WTA member to attend. Register at the Washington County website.
Recycle or Not?
Plastic-padded envelopes are not recyclable and belong in the trash but there are steps you can take to reduce your waste. When shopping online consider bundling your orders so your items come in just one package. You could also reuse them for outgoing shipping—just be sure to remove old mailing addresses or barcodes and reseal with packaging tape!
For more answers on your recycling questions, follow @recycleornot on Instagram and visit RecycleOrNot.org.
For Spanish, follow @reciclarono on Instagram and visit ReciclarONo.org.
---
The Immigrant Story
Genocide Awareness and Prevention Month, which marks the anniversaries of multiple acts of genocide, provides the opportunity to pause and remember some of the world's most painful histories. Only when we can reflect on these difficult moments can we move forward to take meaningful action to prevent atrocities from reoccurring.
In April, The Immigrant Story is proud to be a part of a coalition of partners to commemorate Genocide Awareness and Prevention Month. During this month, we welcome you to join us for "Rising Up for Human Dignity"— a series of free events including musical performances, services, and academic discussions.
At each event, we will honor the memories of the past, examine the causes and risks of current mass atrocities, and learn what can be done to not only prevent violence but foster community-based pathways to peace.
The Immigrant Story invites you to visit "I Am My Story: Voices of Hope," our newest exhibition at the Oregon Historical Society, which opens on May 14, 2021. The exhibit will highlight the experiences of six young women from Africa, who are survivors of genocide and war. These individuals have lived through a traumatic break with the past, facing prejudice and injustice in their new homes in Oregon.
---
ACMA Fundraising
In addition to fundraisers at MOD Pizza and Chipotle, ACMA is hosting their Spring Basket Online Auction in late May with a drawing in June. Basket themes are pets, sports, spa, cooking, coastal getaway, reading, coffee, date night, crafts, and more!
MOD Pizza ACMA Fundraiser
Thursday, April 8, 2695 SW Cedar Hills Blvd
ACMA is holding an all-day fundraiser at MOD Pizza. Participants can order at the store, via the MOD app, or on the MOD website. To credit your purchase to ACMA, bring in the ACMA fundraising flyer or enter in the GroupShare code GR163910A. MOD Pizza will give ACMA 20% of your bill!
Chipotle ACMA Fundraiser
Wednesday, April 21, 5 pm-9 pm, 3380 SW Cedar Hills Blvd
Bring in this flyer, show it on your smartphone, or tell the cashier you're supporting the cause to ensure that 33% of the proceeds will be donated to ACMA PTO. Alternatively, participants can order online for pickup! Use code 3PEY4LM before checkout in 'promo' field. Orders placed on Chipotle.com or through the Chipotle app with this unique code will be counted towards the fundraiser.
---
iNaturalist Offers Opportunities for Community Science
ODFW recently launched the Oregon Wildlife Conservation project on the app iNaturalist to request the public's help in documenting the presence and distribution of wildlife species across the state.
Biologists can use the data to enhance on-going wildlife research efforts, prioritize conservation actions and implement habitat restoration projects. While ODFW is interested in all wildlife observations, scientists are particularly interested in observations of the wildlife Strategy Species (species of greatest conservation need) identified in the Oregon Conservation Strategy. ODFW conservation biologists encourage everyone to contribute data to the project. Many activities that Oregonians already pursue can be coupled with a day of using the iNaturalist app such as bird watching, wildlife viewing, nature photography, as well as hunting, fishing, hiking, or exploring in your own backyard.
"What's exciting about this tool is its accessibility to users of all skill levels. You don't need to be an expert to contribute data," said Emily VanWyk, ODFW Strategy Species Coordinator. "By submitting observations to the Oregon Wildlife Conservation project, you connect directly with biologists and conservationists who can help identify your observation and who may be able to use that data to promote ongoing conservation efforts in the state," added VanWyk.
Created in 2020, the Oregon Wildlife Conservation project is already helping biologists better understand Oregon wildlife species. iNaturalist data is also being used to help support ongoing conservation projects, like the Oregon Connectivity Assessment and Mapping Project. OCAMP aims to connect wildlife habitat by identifying opportunities for connectivity throughout the state for 54 of Oregon's native wildlife species. More than a hundred of these observations have already been shared directly with ODFW's iNaturalist project.
To learn more on how to share your observations throughout the Oregon Wildlife Conservation project, visit the MyODFW.com for detailed instructions.
---
TVF&R Hiring Paramedics & Firefighters to Join its Ranks
Thursday, April 15, 6 pm, via Facebook and Instagram Live, free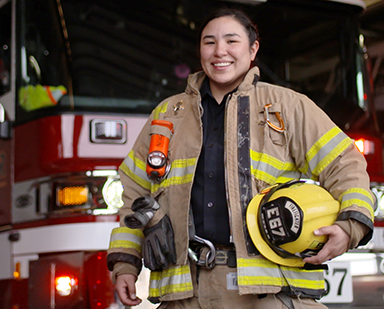 Tualatin Valley Fire & Rescue is preparing to begin a selection and hiring process in the coming months for both entry-level paramedics and firefighters. The fire service could be the ideal career choice for those interested in helping others, being part of a dynamic team, and serving a diverse community.
To help potential applicants, the District launched a "Steps to Prepare" page that provides resources and information about what individuals can do to learn more, prepare, and apply. It also includes job descriptions and requirements. TVF&R is hosting a Facebook/Instagram live informational meeting on both social media platforms that will provide insight on what it takes to become a firefighter. Those interested in exploring a career as a firefighter are encouraged to attend and follow TVF&R on Facebook, Instagram, and Twitter for recruitment updates and event reminders. A virtual paramedic informational meeting was held in March. The event was recorded, and a link is available for those unable to attend. There's never been a better time to consider a career in the fire service.