Helpers making a difference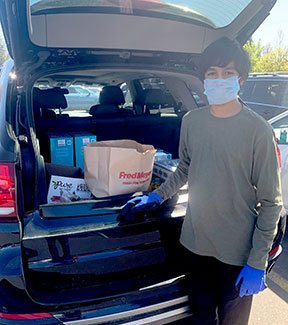 We asked our Facebook page folks for ideas and ways to help people in the COVID-19 crisis. Several people mentioned "little libraries" in their neighborhoods. With the library closed, it's a nice way to share some entertainment and learning. One neightor mentions that she set one up on her porch. She says, "Of course we wipe them down with a sanitizer wipe before putting them back in the box. It's been super fun to see what others have read and to read some books we normally would not have picked up at the library, and it's a great way to expand our horizons and have some diversion while not spending money and while sharing our local resources."
Another neighbor built a new covered box in front of his place, "established in honor of my mother, who was an English and Journalism teacher for her career. She still pushes books onto my kids and family every chance she gets!"
Teen offers deliveries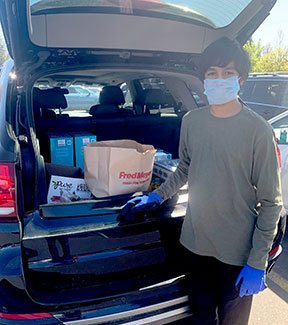 Neel Jain, a sophomore at Westview HS, has been offering free grocery/essentials delivery in the Bethany area and nearby. He says, "We are currently looking for more residents to deliver groceries for. We are a group of a few volunteers and our goal is to help those at-risk of COVID-19 who need essentials. I have done about 30 deliveries with 200+ items and hope to do more! We can go to Costco, Fred Meyer, Trader Joe's, Market of Choice, and more."
I have friends and family helping. My mom and dad help with this, and my brother sometimes helps. I also have one of my friends helping.
If you could use help with personal shopping and deliveries, visit his website, contact Neel Jain, PDX Concierge at pdxconcierge2020@gmail.com or call 971-347-7778.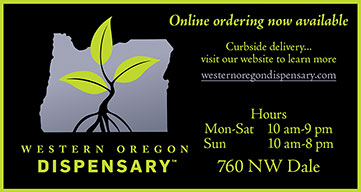 Donations needed for local support organizations
These are among many groups that provide services to families in need: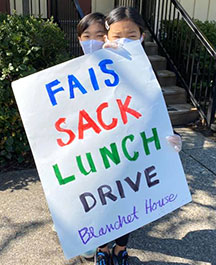 A local family has been collecting donations of food, clothing, and funds for Blanchet House, a Portland non-profit that serves homeless people. Since the quarantine, they have been assembling takeout bag meals. Teams of Sunset High students have helped with sandwiches and prepared meals. Students and faculty at several other local schools are helping as well.
Blanchet House is now serving an average of 1,916 meals a day. That is nearly twice as many meals as we served before the COVID19 economic crisis. We've begun delivering food to Human Solutions women's shelter, Right 2 Survive community, and more because of your generous support. Help keep us continue in the months ahead by visiting BlanchetHouse.org/Get-Involved.
Like them on Facebook for updates and more ways to help.