Unsung heroes, these days and always! Walker Garbage and COVID-19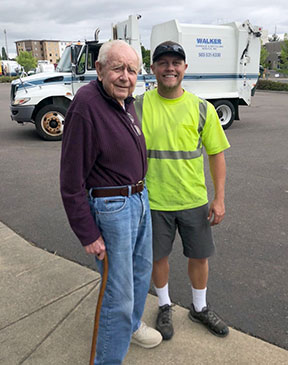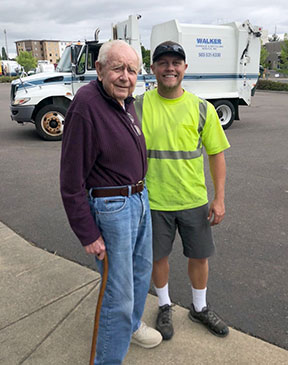 by Greg Walker and Virginia Bruce
Have there been any changes to the way you work since the quarantine? If so, what?
Yes, some of our office staff are working from home. We are practicing social distancing and frequent sanitizing, and our office is closed to the public. Our drivers are also closed to public approach.
What can your customers do for garbage disposal to keep your workers safe?
Garbage only should be contained in plastic bags before putting in the garbage cart. With regard to recycling and yard debris, prepare as normal (no plastic bags).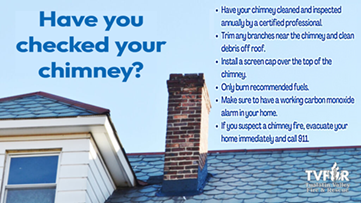 We ask that customers do not approach our drivers. Please call our office if you have any questions or concerns.
What steps are you taking to keep the public safe?
As previously discussed, our office is closed to the public and also we ask customers not to approach our drivers. By continuing to provide our essential service, we feel we are keeping the public safe.
Is recycling happening normally? Anything we should know about that?
No change to recycling.
Have you noticed any change in the amount of garbage now that people are staying home more? Is that likely to affect your costs? Is there likely to be a rate increase or have you talked about that with Metro or Washington County?
Rate increases, when they happen, go into effect in July. No announcements on rates yet. Households are producing significantly more garbage, recycling, and yard debris.
By the same token, have you noticed a significant drop in commercial pickup? Does that offset the increase in home pickup?
Yes, we have seen a significant decrease in commercial, however, that does not offset the residential increase.
Do you collect garbage from hospitals?
No we do not haul for any hospitals.
Have your workers shared stories about good or bad things that are happening on the routes as a result of COVID-19?
Our drivers have appreciated the notes, chalk art, posters, gifts, and kind words from our customers.
Anything else you'd like our readers to know…
We really appreciate our customers and the kindness we have received is overwhelming. We will get through this!