On the May ballot
by Shawna Muckle, CMN intern
Would you like to know more about the choices on the ballot for the upcoming May 19 election? Here are some of the critical bonds, primary elections, and charter amendments to carefully weigh your vote for:
Metro Housing Services Bond:
Summary: As many voters will likely recall, in 2018, voters approved an unprecedented $652.8 million housing bond to be managed and distributed by Metro, with millions directed towards cities in Washington County for the sake of broad initiatives related to permanent affordable housing. Measure 26-210, predicted to raise at least $250 million, serves as a smaller, more directed follow-up to 2018's housing measure.
Measure 26-210 proposes to distribute funding across Washington, Multnomah, and Clackamas counties in order to fund housing for people experiencing homelessness. The measure would provide housing services for approximately 5,000 people with disabilities, as well as some degree of housing assistance for an additional 10,000 households experiencing or at severe risk of homelessness.
If passed, the measure would place a 1% tax on taxable income above $200,000 for households, or above $125,000 for single filers. The measure would also assess a 1% tax on annual gross profits for businesses with revenues over $5 million.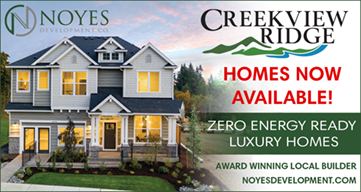 A YES vote agrees to the provisions of Measure 26-210, accepting the 1% tax on top earners and high-revenue businesses in exchange for increased homeless housing services across the metro region.
A NO vote rejects the provisions of Measure 26-210, rejecting any new taxes related to the housing bond.
Washington County Sheriff:
Summary: Incumbent Sheriff Pat Garrett is facing an electoral challenge from Sergeant Red Wortham for Washington County Sheriff, a nonpartisan position that Garrett has held since November 2011. Wortham has worked at the Sheriff's Office since 2004, including as the primary negotiator on the Hostage Negotiation Team, and as an Oregon Jail Inspector. She is running to give voters a choice for the Sheriff's Office and to uproot potentially stagnant leadership.
Meanwhile, Sheriff Garrett, Washington County's 32nd Sheriff, has spent his 32 year career in law enforcement with the Washington County Sheriff's Office, including in all ranked positions in the Patrol Division. He says the awards Washington County Sheriff's Office agency members have received from the Oregon State Sheriff's Association in the past several years, alongside a 10% reduction in crime rates in the county over eight years, as evidence of sound leadership.
Wortham has suggested that the Sheriff's Office should expand alternative solutions to incarceration for low-risk individuals, shift deputies from administrative to patrol positions in the community, and increase mental health and addiction resources in Washington County. Both Garrett and Wortham agree on a need for greater mental health access to be coordinated by the Sheriff's department.
Oregon Secretary of State:
Summary: One of five executive officers elected state-wide in Oregon, the Secretary of State is the first in the line of succession for the governor's office and is responsible for managing state elections, auditing public accounts, and overseeing public records. Oregon's Secretary of State is currently the only state executive office held by a Republican. Since Dennis Richardson's death in 2018, the seat has been held by his interim replacement, Bev Clarno, who agreed not to seek election when she was appointed.
This May, voters registered to either the Republican or Democratic Party in Oregon will vote in the primary elections to determine the general election candidate for each major party this November. Because Secretary of State is a partisan position in Oregon state government, voters must be registered in one of the two major political parties in order to vote in that party's primary election. As the last stronghold in Oregon's state government for Republicans, there is a fierce primary battle underway for Democrats.
In the Democratic primary, three Democrats are competing for the nomination. Jamie McLeod-Skinner, a Terrebonne Democrat who gained political limelight for her challenge against Greg Walden in 2018, announced her candidacy late last year. She has distinguished herself as a centrist, rural candidate who made some inroads in Walden's ruby-red district last year, though she still lost by 17 points. Sen. Shemia Fagan, a state senator representing parts of Multnomah and Clackamas counties and a former member of the Oregon House, and Sen. Mark Hass, a state senator representing Beaverton since 2007, are also vying for the nomination. Fagan, Hass, and McLeod-Skinner all propose various measures to heighten election security and ballot equity.
In the Republican primary, Sen. Kim Thatcher and Dave Stauffer will face off for the nomination in May. Thatcher is from Keizer and has served in the state legislature since 2005. She has positioned herself as a pro-business, pro-transparency and accountability Republican, which echoes Richardson's reputation as Secretary of State. Stauffer, meanwhile, is an environmental engineer and licensed attorney, as well as a former Democrat who ran for governor in 2016.
Washington County Public Safety Levy:
Proposed Measure 34-296 would renew and expand the five-year Washington County public safety bond set to expire in July 2021, which funds a portion of the Washington County Sheriff's Department and other public safety services such as countywide prosecution services and emergency shelter for domestic violence victims. The proposed measure would also increase funding to enable the hiring of four additional patrol and probation staff to assist with domestic violence cases, and four additional jail deputies to ensure Washington County Jail's ability to operate at full capacity.
As an unincorporated community without a citywide police force, Cedar Mill primarily relies on Washington County public safety resources for law enforcement and prosecution services. Unlike the Enhanced Sheriff Patrol District, which is only funded by taxes on urban unincorporated areas, this measure funds services in both urban and rural areas and also for some services to the cities.
Measure 34-296 would increase property taxes by levying a five-year, fixed rate of $0.47 per $1,000 of assessed property value, an increase of $0.05 per $1,000 from the last public safety levy. If approved, this would be the first tax rate increase since the original levy in 2000. In 2021, typical homeowners with an assessed property value of $300,000 would pay $141 for the public safety levy, or about $20 more than they paid in 2020.
A YES vote agrees to the provisions of Measure 34-296, accepting a slight rate increase in local property taxes in exchange for continuing and expanding the public safety resources available in Washington County.
A NO vote rejects a renewal of the public safety levy, eliminating the current property tax associated with the levy and denying the county some of the taxpayer funding used to operate Washington County public safety resources.
Washington County Library Levy:
Proposed Measure 34-297 renews the five-year property tax levy associated with Washington County Cooperative Library Services, which is set to expire in July 2021. The levy currently funds approximately 40% of library services in Washington County. The measure would maintain current resources that Washington County libraries provide, including purchasing new books and e-resources, maintaining current hours for libraries across the county, operating central support services and transfers between libraries, hosting reading programs for children, and offering career resources.
If passed, Measure 34-297 will retain the current property tax rate associated with the levy at a fixed rate of $0.22 per $1,000 of assessed value for the next five years. The levy will next expire July 2026.
A YES vote agrees to the components of Measure 34-297, renewing the current tax rate of $0.22 per $1,000 of assessed property value for the next five years in exchange for continued funding for county library operations.
A NO vote rejects proposed Measure 34-297, eliminating the property tax associated with the library levy and reducing public funding for Washington County libraries by approximately 40%.
Beaverton Charter:
For residents of Beaverton, Measure 34-298 proposes a few major changes to the Beaverton City Charter. The proposed charter amendment would eliminate Beaverton's unique "strong-mayor" style of governance in which the mayor serves as Beaverton's chief administrator, instead appointing a full-time city manager to lead daily city operations. Such a shift would mirror the administrative system in other major cities in the region, including Portland and Hillsboro.
The proposed charter also increases the number of Beaverton City Council positions from 5 to 7. The City Council, if the charter passes, would consist of six part-time, elected Councilors, with the mayor occupying the seventh seat. The council is responsible for Beaverton's legislative functions and serves as the city's chief governing body. The mayor would continue to serve as Beaverton's chief elected official, as well.
Alongside changes to positions within city government, the proposed charter also sets term limits of three consecutive four-year terms for city councilors and the mayor. However, council seats continue to be nonpartisan positions elected at-large by Beaverton voters, with no set districts. Gender-exclusive references would also be eliminated from Beaverton's city charter.
A YES vote by Beaverton voters agrees to amend the city charter and adjust Beaverton's administrative and legislative system of governance, while also setting term limits for city councilors and the mayor.
A NO vote by Beaverton voters rejects the proposed charter amendment, instead allowing the mayor to continue serving as Beaverton's chief administrative head and maintaining five city council seats, as well as no term limits.