Before-and-after-school care for kids at the Student Stops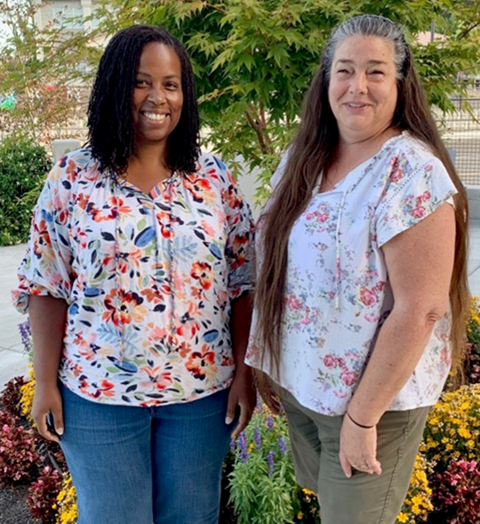 The Student Stop (TSS) was the brainchild of a mom with several children at Cedar Mill Elementary in 1992, according to their Executive Director Christina Bennett and Assistant Director Marjorie Thompson. That need for quality before and after school care became a non-profit with a seven-member Board of Directors serving Cedar Mill Elementary and Bonny Slope Elementary students to this day. According to Tina, the mission of TSS is "to provide a safe and caring environment to promote social, emotional, and educational growth."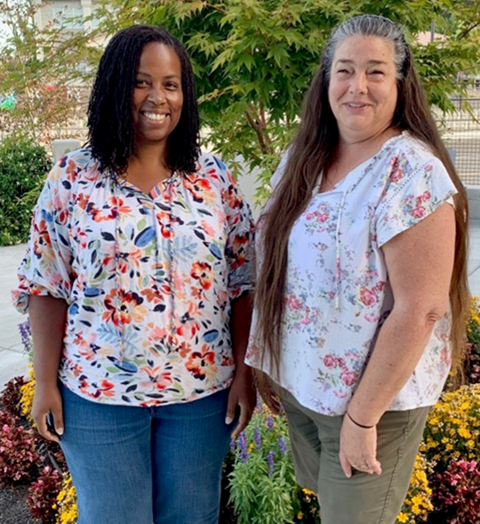 Marjorie worked for the Beaverton School District at the time, so initially she volunteered at TSS and eventually took on a paid role. Christina came on in the late 1990s as Head Director and became ED around 2000.
They note they have had a good working relationship with the Beaverton School District (BSD, and have rented the spaces for 30 years. They have seen many staff and principals come and go over the years.
For before-and-after care they take only students going to school at the respective locations, but for full day and summer programs any elementary aged student in the broader area is welcome to attend. They love working with children because "every day is different," according to Tina, whose own daughter attended the Student Stop when she was younger.
They estimate that 75% of the high school and college students who have worked with them attended the program at some time during elementary school. Often high school students who go off to college still come back over school breaks and the summer. Student staff can plan and run camps and get to keep the proceeds. Sunset High junior Brady Bennett notes that working at TSS has been "welcoming and fun!" The students taught him how to play the board game mancala, and he enjoys playing basketball and gaga ball with them and teaching them how to fingerboard (tiny skateboard you move with your finger!).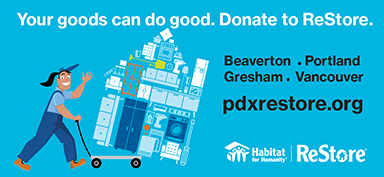 The Student Stop has worked with BSD, local vendors, businesses, and artists for years and are adept at providing many fun and exciting activities for children. The website notes these activities can include arts and crafts, field trips, workshops, science projects, food crafts, sports, organized games, and also homework help. For example, during the 2022 summer program they had field trips to Defy Extreme Air trampoline park, Wings & Wave Water Park, Blue Lake Park, Oaks Amusement Park, and Triskelee Farm.
On site they offered goat yoga, a fitness camp, inflatable water slides, ice cream truck days, an ASL workshop, and a clay workshop, just to name a few fun events. The summer usually ends with a kid-run Garage Sale!
TSS would happily accept any donated arts and craft supplies—especially clean empty egg cartons; they could also use a donated foosball table, mini-pool table and/or air hockey table (depending on available storage space). They get books regularly through the Cedar Mill Library's Bookshare delivery program.
Tina and Marjorie reflected that the Covid 19 pandemic was very hard for the business; they had to let 15 of the 20 staff go, and enrollment dropped sharply. While the numbers are gradually rebounding back up, they say the biggest challenge now is finding and hiring new staff. Tina notes she would like to hire at least four more employees, and that hired parents are welcome to bring elementary aged children to work with them.
TSS meets all state standards for being a licensed childcare provider; hiring requirements are stricter for adults but even high school staff must take CPR, child abuse & neglect and safety classes, an epi-pen class, and food handling certification.
Overall, Tina and Marjorie both love working at the Student Stop! Here's to another 30 years serving our students in the Cedar Mill area! For information on The Student Stop, including how to contact them about a job, if you are interested in being on the Board of Directors, or to register a student for Before, After School, Full Day, or summer programs, visit thestudentstop.org.