Garden news September 2022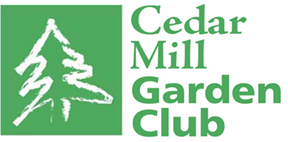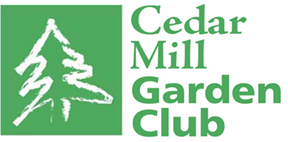 Cedar Mill Garden Club is active again!
After a hiatus during the pandemic, we are once again meeting and seeking new members! The CMCG has been active since 1947, helping gardeners learn new techniques, discover new plants, and share information and more! We don't yet have a public meeting space, so we're meeting in the home of a member.
The Cedar Mill Garden Club meets monthly on the third Wednesday. The October meeting will focus on preparing to work with the Beaverton Garden Club to host a District Luncheon and Meeting in Beaverton on October 20.
If you're interested in learning more, contact Club President Donna Cotton at 503-644-3528 or email cottonpickers29@yahoo.com.
Master Gardeners present:
The Washington County Master Gardener™ Association (WCMGA) sponsors a wide variety of gardening–related demonstrations, lectures, seminars and workshops in various Washington County Oregon locations. Most of our events are free and open to the public. The WCMGA is a 501c3 non-profit supported by hundreds of volunteers, who work to educate the public about sustainable, affordable gardening.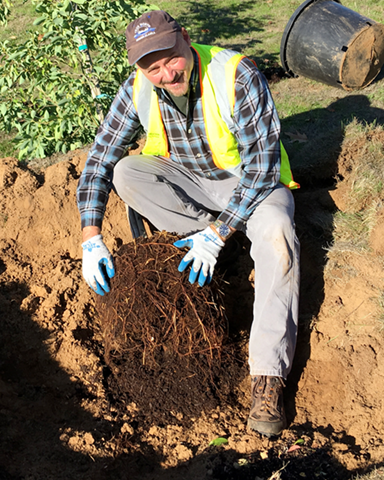 How Climate Change is Affecting Trees in Oregon
Tuesday, September 6, 7-8 pm, zoom webinar
We are already seeing impacts on Oregon's urban and natural forests from climate change. What do those impacts look like? With forecasts for continued global warming, which trees might be the most resilient as we ponder future climate scenarios?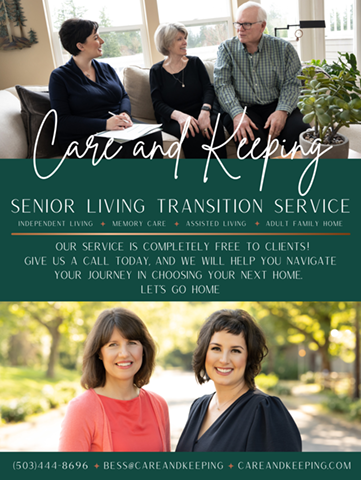 Presented by Jim Gersbach, Public Affairs Specialist, Oregon Department of Forestry. For more information and to register, please visit the Washington County Master Gardeners Association (WCMGA) website.
Managing Soils in the Garden
Saturday, September 17, 10am-noon, WCMGA Education Garden and Bldg. 4 at PCC Rock Creek, 17705 NW Springville Rd
Join the WCMGA to learn about techniques to care for your garden soil by understanding key characteristics of soil; the importance of soil pH; ways to avoid soil compaction; creating your own garden mulch; using arbor chips to cover the soil, ordering a soil test and more. The in-class portion will be followed by a short five-minute walk to the WCMGA Education Garden where some soil management techniques are demonstrated, and a hands-on demonstration of taking soil samples to order your soil test.  No registration required. Free parking. Sue Ryburn,WCMGA Volunteer, will lead the class. For more information, please visit the website.
Success with Pacific Northwest Native Plants
Thursday, September 8, 10am-noon, WCMGA Learning Garden at Jenkins Estate, 8005 SW Grabhorn Rd, Beaverton
What plants are considered NW natives? Learn to identify specific PNW native plant "communities" and the trees, shrubs, and groundcovers you would expect to find in each. Join WCMGA to learn optimal methods of planting and maintaining NW natives. The advantages of and cautions about landscaping with natives will be shared.
Class will be led by Sandy Japely,OSU Extension MG Volunteer. No registration required. For more information, please visit the website.
Sensory Elements in the Garden
Saturday, August 27, 9-10:30 am, Building 4 and WCMGA Education Garden at PCC Rock Creek, 17705 NW Springville Rd,, In person free class
Kate Bodin, Executive Director of Portland Botanical Gardens and Registered Horticultural Therapist will help us learn about using gardens as a sensory experience.
A garden can be a place to enhance the senses through visual interest and alluring scents. It is a place to touch flowers, explore leaves, and listen to the sounds of nature. Gardens can include edible plants and may provide cognitive stimulation. We will start in Building 4, room 103, then take a short five-minute walk to the WCMGA Education Garden. Attendees are invited to bring a piece of interesting plant material to use in the class. No registration required. Free Parking. For more information, please visit the website.
Naturescaping workshops
Basics: Thursday, September 22, Site Design: Tuesday, September 27, 6-7:30 pm, free online event
Tualatin Soil and Water Conservation District defines naturescaping—gardening with native plants—as a landscaping practice that uses simple techniques to mimic nature and welcome wildlife to your yard, garden, or community space.
Naturescaping Basics: This webinar introduces the basic principles of incorporating native plants into your yard, garden, or community space. We'll help you choose the best native plant for your landscape, big or small.
Naturescaping Site Design: This webinar walks through the practice of applying the naturescaping principles in creating a site design. We'll discuss the tools and techniques you'll need to design your landscape.