OSU Extension spotlight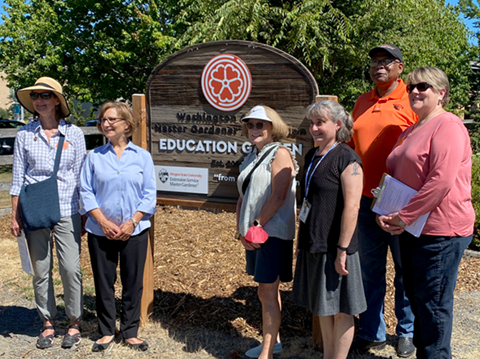 By Bruce Bartlett
As a twelve-year member of the OSU Extension Community Advisory Network (ECAN), I was honored to attend the August 16 gathering at Portland Community College-Rock Creek Learning Garden, hosted by the OSU Extension Washington County Master Gardener Association™, to showcase the services offered by OSU Extension and their partnerships with a wide array of community organizations. Nationally, the USDA Farm Bill provides significant funding for Extension programs and our US Representative Suzanne Bonamici wanted to see some of that money in action.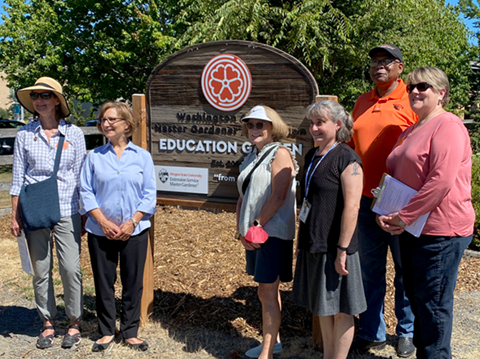 Attendees included Dr. Ivory Lyles, Director of the Oregon State University Extension Service and Vice Provost, Division of Extension and Engagement, who toured the Learning Garden with Representative Bonamici, Washington County Commissioner Pam Treece, and North Willamette Regional Extension Director Angela Sandino.
Metro-area OSU Master Gardeners are volunteer educators trained to provide university-research-based information about sustainable gardening and household pests for the growing community of gardeners in Clackamas, Multnomah, and Washington Counties. The Master Gardener program is reflective of the community's needs for flexible learning and volunteer opportunities.
The extensive training class is offered annually. This year there were 400 applicants but capacity for only 120 to attend due to funding limitations to hire adequate support staff. It is noteworthy that 25% of the 2022 Master Gardener training class identifies as Black/Indigenous/Person of Color (BIPOC). Of the approximately 60 BIPOC applicants offered slots in the training program, 34 registered and are participating.
Master Gardener training consists of a 40-hour curriculum of 12 online modules including narrated slideshows, extensive supporting materials, and online quizzes, two hands-on workshops, plus webinars on gardening topics not covered by the online content.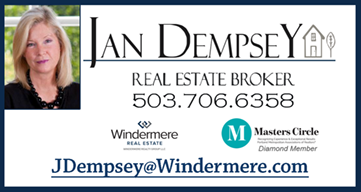 To receive the training, participants commit to contributing 40 hours of volunteer service yearly through a wide range of outreach activities including: answering gardening questions from the public through the online/phone help desk and at community events; engaging via social media to share gardening information and resources; giving presentations on gardening topics to community groups, and more.
The program is always seeking residents with the motivation to learn, garden, and serve as garden educators in the community. Valuable information about the Master Gardener training program is on this website. Applications are being taken now.