Community News September 2022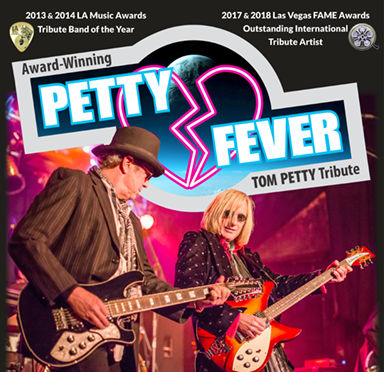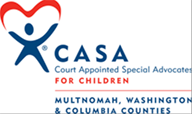 CASA for Children Needs Volunteers
Training begins on September 6, 5:30-8:30 pm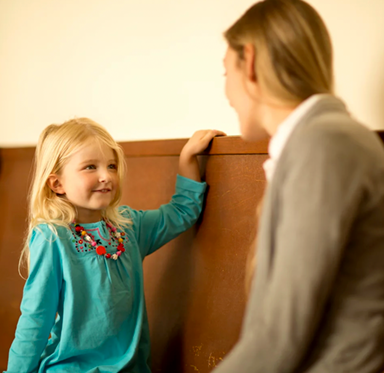 Have you ever wanted to help vulnerable children in your own community but didn't know where to start? CASA for Children trains and supports volunteer community members to be Court Appointed Special Advocates (CASAs) for children in foster care. CASA for Children's September Training, CASA Academy, will provide you with all the knowledge needed to best advocate for a child in foster care.
CASAs are community members just like you who dedicate 10-20 hours a month volunteering on behalf of their child's case. As a CASA you are a legal party to a child's case, along with others in the legal system. However, a CASA is the representative who is the "voice" of the child and frequently the one consistent party throughout the duration of the case. Responsibilities include visiting the child monthly, attending court hearings and providing the judge with information on what you believe is in the child's best interest.
CASAs work towards the goal of a safe, permanent home for the children in foster care for whom they are advocating. If you would like to make a lasting difference in the life of a child who has been abused or neglected in our community, register for a (virtual) Information Session at our website to learn more about becoming a CASA.
Powerful Tools for Caregivers
Thursday, September 8, 1-2:30 pm, Beaverton City Library, 12375 SW 5th St, free ($35 donation recommended)
Do you care for a loved one and need some support yourself? Washington County Department of Aging and Veterans' Services presents the "Powerful Tools for Caregivers" series at the beginning of September.
Learn how to reduce stress, improve confidence, communicate more effectively, get connected with resources, and take care of YOU while you care for your loved one. Classes continue every Thursday through October 20 (no class on 9/29). Call for required registration at 503-846-3089. For more information check out the poster.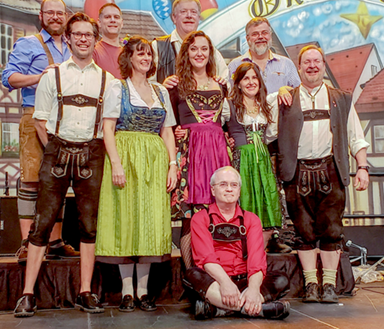 Oktoberfest at Bethany Village!
Saturday, September 10, 1-6 pm, 4720 NW Bethany Blvd.
Dust off your best Oktoberfest costume and enjoy an afternoon of German inspired food offerings, a large Oktoberfest beer tent, a carnival ride, kids' activities, numerous local small business vendors, and more! Enjoy live music from Z Musikmakers, a local Oktoberfest band made up of family members who have been performing for over 40 years. Visit our website for details.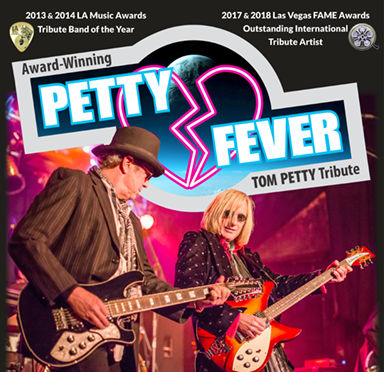 Oak Hills 1st annual fun run and music festival!
Saturday, September 10, 5 pm Fun Run, 7 pm Music by Petty Fever, purchase wristbands in advance
This is a family friendly event that is open to all. Bring blanket/chairs and your picnic dinner. No outside alcohol please. Cascadia Tap House will be selling beer and wine with a portion of all sales given to Oak Hills.
Petty Fever is a national multi-award-winning full production tribute band to Tom Petty & The Heartbreakers. They have been entertaining large audiences across the country for nearly 15 years, expertly recreating the music of the Rock & Roll Hall of Fame band.
For additional event details please visit the Oak Hills website.
Bottle & Can Drive
Saturday, September 10, 10 am-1 pm, Sunset Church, 14986 NW Cornell Rd.
Drop off your redeemable bottles and cans to help us raise funds for the Sunset High marching band & music programs. Bring them in any container (or use bags we provided), and we'll give you a new bag for next time. You can reach us at samba@sambanote.org with any questions.
Green Days Recycling Event!

Saturday, September 10, 11 am-2 pm. Fred Meyer, 7700 SW Beaverton Hillsdale Hwy
Fred Meyer & Portland Trail Blazers provide an opportunity to recycle your cardboard, electronics, styrofoam, metal, appliances, and other plastics.
See what can be accepted on the website.
Nature Night: Cats Safe at Home
Join Portland Audubon and the Feral Cat Coalition to learn more about our unique and innovative 25-year partnership to reduce the number of free-roaming cats on the landscape.
Predation of birds by cats has long been a concern for conservation groups but progress on this issue has been mired down in conflicts between avian conservation and feline welfare groups.
Portland Audubon and the Feral Cat Coalition have found common ground seeking solutions that are good for cats and birds. Learn more about this unique, nationally recognized collaboration and learn more about our joint Cats Safe at Home Campaign. Learn more and sign up here.
Caring Discipline Series
Whether you are a (co-, foster-, grand-, step-) parent or a teacher the Caring Discipline approach provides researched-based yet simple guidelines, tools, and practical examples that explain specific ways to help you feel in control of the adult/child relationship so both adult and child will feel respected, secure, and loved.
5-Week Online Caring Discipline Series
Wednesdays, September 14, 21, 28, October 19, and 26, 6:30-8 pm, $155/ one adult or $175/ two adults; includes book
Teacher: Kristin Lasher
Five-Week Online Caring Discipline Series
Mondays, September 19, 26, October 3, 10, and 17, 7-8:30 pm, $155/ one adult or $175/ two adults; includes book
Teacher: Amy Williams
Two-hour In-Person Workshop: Building Self-Esteem in Children
Monday, September 26, 2022, 6-8 pm, SW Garden Home Rec Center, $25/ pp in-district or $30.50/pp out of district; registration opened August 13
Teacher: Marilyn Mays
For more information, visit the Parent Support Center webpage.
Beaverton Arts Mix!
Artist Reception Thursday, September 15, 6-8 pm; BAM! runs September 6-October 18, The Reser Gallery, 12625 SW Crescent St
Beginning in 1983, the annual City of Beaverton's Beaverton Arts Mix! (BAM!) Art Show & Sale has exhibited the creative talents of numerous local and regional artists. This year, The Reser is proud to present a curated selection of the 2022 competition. Spotlighting works from youth, as well as mid-career and established artists, the selections feature paintings, drawings, glassworks, sculpture, photography, and more.
With something to delight everyone, the community is invited to celebrate the award-winning selections beginning at the opening artist's reception. See what the excitement is all about, make your voice heard, and cast a vote for your People's Choice favorite artwork!
Beaverton Arts Mix! Virtual Show, September 6-October 18
Visit the website after September 6 for the link to the virtual show, which will include new medium groups every two weeks. We hope you will be excited to revisit the show and who knows, maybe you will find that perfect piece you've been looking for or start your holiday shopping now!
Acrylic, Drawing, Oil, Pastel, Pencil, Watercolor
September 6-19
Ceramics, Encaustic, Fiber, Glass, Gouache, Jewelry, Sculpture, Woodworking
September 20-October 3
Digital, Mixed Media, Photography, Prints, Other
September 20-October 3
The BAM! People's Choice award will be announced at the Reser First Friday event, October 7at 7 pm, More details online at the BAM website.
Cedar Mill Scouts Troop 207 Back to School BBQ
Monday, September 12, 6 pm, Christ United Methodist Church, 12755 NW Dogwood St
Calling all boys ages 11 through 17! You are invited to our annual back to school BBQ. Come learn about Troop 207, meet our troop members and their families, and find out what super fun activities are planned for this coming year. To learn more about our troop, visit our website.
Beaverton Welcoming Week
Celebrate the cultures that unite us and support belonging by participating in these core events sponsored by the City of Beaverton in collaboration with community partners, September 9-18. Visit the website for additional events and attendance information.
Shine the Light: A Community Celebration
Sunday, September 11, 10 am-7 pm, The Reser, 12625 SW Crescent St , free
Join us for this community open house celebration, part of Beaverton's Welcoming Week! This fun day for the whole family will include opportunities to explore The Reser, art activities, and performances.
Beloved local performers and organizations include Ballet Folklorico Academia Gabriela, Murray School of Irish Dance, The Maasai Dancers, and more. Sponsored by The Reser Family Foundation. For more event information please visit our website.
The Immigrant Story Live
Saturday, September 10, 7-9:30 pm, doors open at 6:30 pm, Alex L. Parks Performing Arts Center at Jesuit High School, 9000 SW Beaverton-Hillsdale Hwy, free
In partnership with the City of Beaverton, as part of Welcoming Week 2022, and in the spirit of a welcoming and inclusive community, The Immigrant Story Live presents an evening of soulful music and moving storytelling by immigrants in our community.
The Immigrant Story Live kicks off with a musical performance featuring FIKIRA, an eclectic five-piece ensemble, led by Fiaindratovo Manavihare (Mimy) from Madagascar. The group will play original Afro-Jazz compositions based on Southern Madagascar "Banaike" rhythms blended with jazz harmonies and improvisations.
From 8-9:30 pm, storytellers from Bosnia, Iran and Cameroon will share their stories about the social and political difficulties that caused them to leave their homelands, and the frequently dangerous journeys that brought them to the United States.
We have experienced the power of people coming together to continue to create and celebrate an inclusive and welcoming community where we all belong. Our live events are powerful, and one of a kind. We want to invite you to experience the power of storytelling.
The Reser presents Dakhabraka in Concert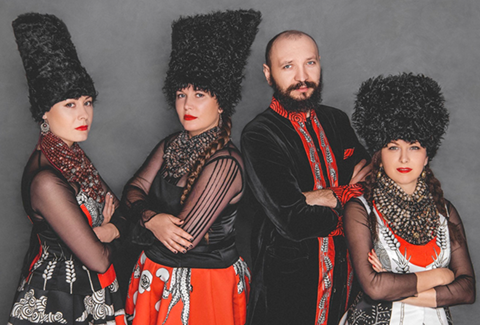 Hailing from Kyiv, Ukraine, DakhaBrakha reflects the fundamental elements of sound, soul, and "ethno-chaos" against a world of unexpected music. Accompanied by Indian, Arabic, African, Russian, and Australian traditional instrumentation, this quartet's astonishingly powerful and uncompromising vocal range creates a transnational sound rooted in Ukrainian culture.
"The group mixes everything from punk-pop to traditional Ukrainian songs…But it's really the live shows that take DakhaBrakha beyond mere curiosity to utter brilliance." —NPR
Sponsored by Oregon State University Foundation
Visit The Reser website for many more concerts and events!
Big Horn Brass Fall Concert
Friday, October 14, 7 pm, Patricia Reser Center for the Arts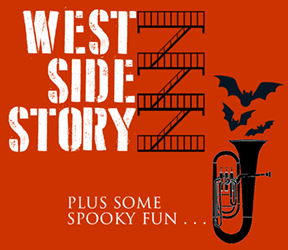 Big Horn Brass is excited to announce our Fall Concert featuring Bernstein's West Side Story. The first part of the program features fall and cinematic Halloween selections from Beetlejuice and Tim Burton's The Nightmare Before Christmas. This showcases the depth and diversity of musical styles that is a continuing hallmark of the Big Horn Brass repertoire.
The Big Horn Brass is a sixteen-member brass ensemble that has been performing in the Portland area for many years and was founded in 1983 by Andrew Harris. The performers combine their diverse musical skills and love of music with exacting perfection from each element in their repertoire. Reserved seat tickets available on The Reser website.
For more information about the Big Horn Brass or to listen to recent performances, please visit our website.
Share your fall tree color photos and win!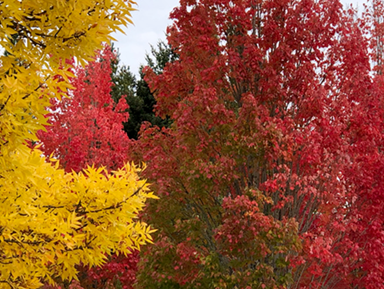 Submissions must be received no later than 12 pm on November 5.
Washington County will soon be exploding with autumn color. Capture photos of the fall season and enter them into the Treekeepers of Washington County Fall Photo Contest. Winning photos will be eligible for cash prizes and may be featured on the Treekeepers' webpage and social media sites. This year, when you see that fiery maple or bright yellow ash, snap a shot of the beauty around you and submit your best work. Details here.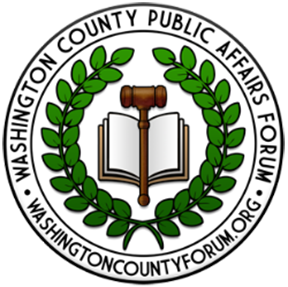 Washington County Forum update
The Washington County Public Affairs Forum usually begins their season of weekly meetings in September. Due to a last-minute cancellation, they are searching for a new venue for in-person meetings. They have an interesting lineup of programs, so visit their website for updates.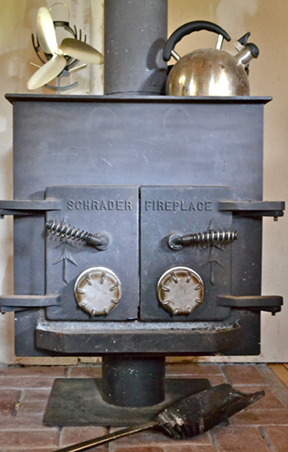 It's time to consider a Woodstove Exchange
Heating season is fast approaching. Do you use an old wood stove or wood stove insert for heat? You may be able to exchange it for a new certified wood stove or a more efficient heating device. Options include heat pumps, furnaces, and gas or pellet stoves.
The Washington County Wood Stove Exchange is working to advance heating efficiency and improve air quality in homes and reduce air pollution. The choices you make about how you heat your home make a difference – to your health, to the quality of air you breathe, and to the quality of life in the neighborhood you live in.
If you use an old wood stove for heat, you can receive a rebate of $1,500-$4,000 when you replace the old wood stove with a cleaner heating device. And depending on income, you may even be eligible for a full-cost replacement up to $5,500! And your new device might qualify for additional rebates from your utility company or a federal bio-mass tax credit up to $2,000.
Apply today at WoodStoveExchange.com or call 503-846-4425.
Parenting Workshops
The Washington County Kids newsletter included two free parent training opportunities made available for parents through Parenting Together Washington County.
September 28, 6:30-8:30 pm, via Zoom
Caregivers will learn strategies to effectively parent young teens, including how to help them reach their goals, better understand and communicate with their children, protect against substance abuse and risky behaviors, discipline and guide youth effectively. Youth will learn the skills they need to be independent, including how to visualize their goals and dreams for the future, identify stressful situations and learn healthy coping strategies, and resist peer pressure and take pride in their responsibilities to others.
For parents of special needs children: Nurturing Parenting "Nurturing Hope,"in support of parents/caregivers of children with special health, development, or behavioral needs.
September 27-December 20, 6:30-8 pm, via Zoom
Focus on creating nurturing routines for your child; supportive discipline that fits your children's needs; helpful problem-solving and stress management ideas. Ways to support children's growth; and many other parenting topics of interest to participants.
Both presentations are also available in Spanish. See the Parenting Together Washington County website for more information.
Cultivating Humility workshop
Saturdays October 1, 15, 29, 2-4 pm, free virtual event, registration required
Cultivating Humility: For personal enrichment, better relationships, and building bridges. Peace Grant recipient Marla Estes will help you learn to cultivate humility to promote a deeper and more satisfying connection with relationship partners, family members, friends, and colleagues at work. Humility and calm makes us less emotionally reactive, promotes understanding at a deeper level and can help us become better people. Being more humble is a starting point to ultimately help us bridge our political divide as well.
The course will cover how to: cultivate humility and find out what gets in the way; improve critical thinking and humbly get to "I don't know," expand the ability to "zoom out" and understand the bigger picture; and how to appreciate and value viewpoint diversity. Email instructor Marla Estes to register: marla@buildingbridgers.com
Beaverton High School Band Electronic Recycle Event
Saturday, October 1, 9 am-12 pm, Beaverton High School, 13000 SW 2nd St.
Please bring in old electronic equipment, appliances, cords, phones, etc. to help us properly recycle items. Check out the Eventbrite and consider a donation to the high school band for their efforts!
Beaverton Band will be at home football games (9/2 is opening) and the Beaverton Celebration Parade (9/10). Learn more at the Beaverton High School Marching Band website.
Grave Matters cemetery tour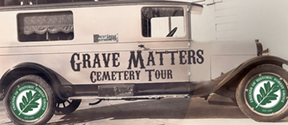 Saturday, October 8, 1-4 pm, Forest View Cemetery, 1255 SW Pacific Ave, Forest Grove, timed tickets available online
After a five-year hiatus the Grave Matters Cemetery Tour is back. This is a historical and educational event. Actors will be telling stories of past residents in costume. We have a wonderful cast of characters from artist to suffragist, archer to professor, with a reprise of ever-popular Nellie Owens Kirry!
Sessions will begin every half hour and tickets are for a particular time slot. Please note: This is a 45+ minute walking/standing event on uneven ground.
Skyline Grange Garage Sale
Friday, October 7, 9 am-7 pm, Saturday, October 8, 9 am-5 pm, Skyline Grange, 11275 NW Skyline Blvd.
Our sales have a uniquely Skyline flavor with items donated by local residents from our colorful Skyline neighborhood. Huge. Great prices. Clean functioning items including tools, kids' toys/games, books, home décor, clothing, and equipment/supplies for landscaping/garden, kitchen, exercise/sports, pets, emergency preparedness, and the office.
Proceeds go to our ambitious Capital Improvement Campaign to better serve our community.
Yes, of course, we will have baked goods straight out of the oven and freshly brewed coffee.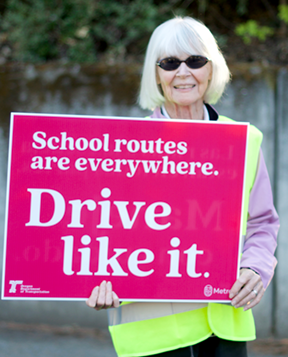 Safe Routes to School
Is your neighborhood group interested in working together to increase safety during the commute to school for students at your local elementary and middle schools?
Last fall, a week-long safety campaign was successfully launched during travel times for students for the first week of school. This year's traffic safety campaign might include: providing neighborhood residents with a mailer that includes travel times for students, school start date; safety tips for motorists; giving free "Slow Down" yard signs for residents that live along routes to school, and asking them to display signs during the month of September; and coordinating volunteer "Corner Greeters" to stand along highly trafficked routes to school with yard signs to remind motorists to slow down and to greet students out walking and biking to school.
This is a fun, easy way to increase safety and bring more awareness to speed along routes to schools. Contact Leah Biado-Luis, Safe Routes to School Coordinator, for questions and to get involved.
Multilingual volunteer trainers for Suicide Prevention Program needed
The Washington County Suicide Prevention Program is looking for people who are fluent in English and another language to become volunteer trainers for Question, Persuade, Refer (QPR) suicide prevention training. Multilingual trainers will allow the program to expand its reach to more cultural and/or ethnic groups in Washington County. The Suicide Prevention Program will pay for all trainer fees and materials associated with becoming a trainer and future re-certification fees. In exchange, trainers must provide at least two trainings per year (1.5-2 hours each). Learn more about QPR here.
Waste Prevention Educator position
AmeriCorps is looking for a Waste Prevention Educator in the Washington County Solid Waste and Recycling Department. This position is perfect for someone who is interested in social and environmental justice and wants direct experience tackling wasted food and recycling in underserved communities. Dates of service are September 2022 through July 2023. AmeriCorps member benefits include a living allowance of $16,502, an education award of $6,495, loan forbearance, health care insurance, and more. Click here to learn more and apply.
September events by Viva Village
Viva Village is a Beaverton-area grassroots organization of members and volunteers who focus on enhancing and expanding the ways we can age well. We provide connections, programs, volunteer services, and referrals so members can lead engaged, healthy lives. Some events are open to the public as well. For more information visit our website.
Please RSVP for all events by contacting vivavillageeveents@gmail.com or 503-746-5082. Links for zoom meetings will be sent to those who RSVP. Members-only events are listed on the website and in the web version of The News.
Viva Village events open to the public:
Age Café
Friday, September 2, 11 am-12 pm, Beaverton City Library, 12375 SW 5th St.
Small group conversations exploring topics of interest to older adults. Co-sponsored by Viva Village, Beaverton City Library, Beaverton Committee on Aging, and Wash. Co. DAVS. Contact Viva Village for registration information.
Beaverton Celebration Parade
Saturday, September 10, 10 am–noon. 4905 SW Griffith Drive Suite #104
Enjoy a festive morning—walk with fellow Viva Villagers behind our banner to celebrate our city and our Village or cheer us on from the sidelines! RSVP to take part in this fun morning.
Online Viva Village 101
Saturday, September 10, 10-11:30 am, 4905 SW Griffith Drive Suite #104
A fun and informational session about Village life for prospective members and/or volunteers. RSVP recommended.
Viva Village presentation at the Elsie Stuhr Health and Wellness Fair
Saturday, September 24, 9 am-1 pm, Elsie Stuhr Senior Center, 5550 SW Hall Blvd
An introduction to Viva Village at the Elsie Stuhr Health and Wellness Fair. Attend our presentation at 11:30, stop by our Viva Village table and peruse the many other resources. No RSVP needed.
Men's Coffee Break
Monday, September 26, 10-11 am, Ki Coffee, 4655 SW Griffith Dr. #160
Conversation and coffee. RSVP recommended.
Viva Village Forum (In-person)
Monday, September 26, 2-3:30 pm, United Methodist Church, Wesley Room, 12555 SW 4th St.
Topic: "The New 3 R's: Reduce, Reuse, Recycle!" Kate Taylor, City of Beaverton Sustainability & Recycling, and Ricardo Palazuelos, Washington County Solid Waste & Recycling, will discuss reducing and reusing before recycling; preventing food waste; and new legislation for a positive impact on recycling. Handouts available. Lots of time for questions! Refreshments served.
Online Viva Village Book Club
Tuesday, September 27, 1-2:30 pm, 4905 SW Griffith Drive Suite #104
Selected book: The Heart of a Woman by Maya Angelou. RSVP for the Zoom link.
Viva Village events for members and volunteers:
Online Tai Chi Classes
Thursdays, September 1, 8, 15, 22, 29, 10-11 am, 4905 SW Griffith Dr, Suite #104
Learn Tai Chi technique with certified instructor, Richard Chew.
Viva Village nature walk
Saturday, September 3, 9:30 am, Summerlake Park, 11450 SW Winter Lake Drive, Tigard, RSVP recommended.
Online Women's Coffee
Tuesdays, September 6, 13, 20, 27, 10 am, 4905 SW Griffith Drive Suite #104
Join members and volunteers for a morning of coffee and conversation. RSVP recommended.
Women's Coffee
Wednesdays, September 7, 14, 21, 28, 10 am, Jim & Patty's Coffee, 4130 SW 117th, RSVP recommended.
Online Mindfulness Classes
Mondays, September 12, 19, 26, 11 am, 4905 SW Griffith Drive Suite #104
Participants use meditation techniques. RSVP recommended.
Life Stories
Tuesday, September 13, 2 pm, Southminster Presbyterian Church, 12250 SW Denney Road, Beaverton
Viva Village member Frieda Pardo will talk about her experiences as a barista and running a coffee shop. RSVP recommended.
Online Writers Group
Thursdays, September 1, 8, 15, 22, 29, 1:30-3 pm, 4905 SW Griffith Drive Suite #104
Join other Village writers for sharing and inspiration. RSVP recommended.
Dine around Beaverton and beyond
Wednesday, September 14, 1 pm, The Old Spaghetti Factory, 10425 NE Tanasbourne Dr.
Lunch and conversation. Participants must be vaccinated. RSVP required. Space limited to 12 people.
Online Living Solo
Thursday, September 15, 4 pm, 4905 SW Griffith Drive Suite #104
Share ideas and insights about solo living. RSVP recommended.
Patio Picnics
Friday, September 16, 12 pm, Viva Village member's home
Enjoy small group conversation and lunch on outdoor decks and patio. Bring your own lunch. RSVP required by Wednesday, 9/14. You will be contacted with the host's address.
Thursday evening Social Group
Thursday, September 22, 5:30-7:30 pm, The Thirsty Lion Gastropub, 2290 NE Allie Avenue, Hillsboro
Dinner and conversation with Viva Village friends. Outdoor seating if weather permits. RSVP required. Limited seating.
Online Movie Discussion Group
Wednesday, September 28, 5 pm
September movies will be available in late August on the Viva Village calendar. Movies are available for free on Kanopy streaming service offered by the Washington County Library. RSVP recommended.
Ask WCSO
What are some back-to-school safety tips for myself and my student?
With schools back in session, it's a good time for adults, children, and teens to review standards for driving, walking and online safety. We encourage you to review the following safety points with your students.
Driving
Obey all posted speed signs and school flashing lights.
Be on the lookout and always stop for crossing guards.
Stop at a safe distance from school buses and do not proceed until the red lights stop flashing.
Walking
Never talk to or accept rides from strangers.
Stop at the curb or edge of the pavement and look left-right-left before crossing a street.
Always use designated crosswalks and pedestrian signals.
Do not cross in front of a vehicle unless you know for sure the driver clearly sees you and has come to a complete stop.
Never walk while texting and do not wear earbuds while crossing the street.
Always obey the directions of crossing guards.
Use sidewalks if available; if there is not a sidewalk, walk on the left, facing traffic.
Wear bright, visible colors, and during dusk or at night use reflective gear and carry a flashlight.
Online
Keep the computer in a common area of your home.
Become familiar with the online learning tools your student is using.
Monitor their use and set guidelines to avoid certain online dangers such as:

Exposure to inappropriate material.
Cyber bullying.
Contact with strangers.
Public access to personal information.
Online predators.
Let's work together to maintain a safe environment for all of us. Wishing you all a wonderful school year ahead!
Talk to Your Kids About Fire and Life Safety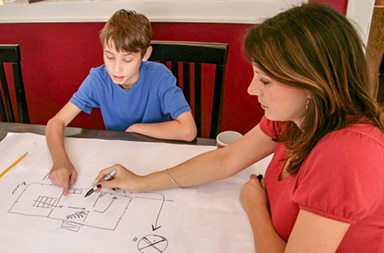 It's that time again — when students head back to class. And for many students, this may be the school year where they will be trusted to be home alone after school. Tualatin Valley Fire & Rescue encourages parents and caregivers to review fire and life safety tips with them.
Talk to your kids about how and when to call 911 for police, fire, or medical assistance in the event of an emergency. Children should know their address, phone number, and your contact information so that they can provide the information to an emergency dispatcher. Have phone numbers for family and neighbors posted on the refrigerator, near the phone, or on a designated bulletin board in the event kids need assistance but it's not an emergency.
The following tips may help your child avoid a fire:
Allow cooking privileges based on age and maturity. Consider allowing younger children to only use a microwave or oven to heat food (versus the stovetop).
If allowed to use the stovetop, never leave food (especially oil) unattended.
Pre-teens and teenagers enjoy many activities that can cause them to be distracted and/or forget they're cooking. Remind them to stay by the stovetop when cooking. If they need to leave the room, turn off the burner.
Keep things that can burn or catch on fire such as potholders, dish towels, and food boxes away from the stovetop.
Water and oil do not mix! Never throw water on a grease fire or try to move the flaming pan.
If a fire occurs, leave the home and call 911 from a cell phone or a neighbor's home.
Other safety tips to share include:
Keep matches, lighters, and candles away from children and remind them that they are not to be touched by anyone other than an adult.
Know two escape routes from every room in the house. One of those could be a window. Create and practice a home fire escape plan.
Do not place items that can burn such as clothes, blankets, or scarves over a lamp or near a heater.
Do not play with or overload electrical cords, and do not insert anything other than a plug into an electrical socket.
Never mix cleaning products together. Each product has a job to do, but together could cause harm, off-gassing, or an explosion.
Know where first-aid supplies are located. Consider signing up older children for a first-aid, home alone, babysitting, and/or CPR class.
For additional fire and life safety information, visit the Tuality Valley Fire & Rescue website.