Business News November 2023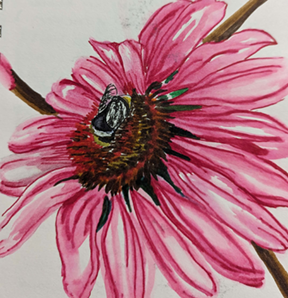 Cedar Mill Vet now owned by PetVet

Cedar Mill Veterinary Clinic, open since 1986, was sold about two years ago to PetVet. When Rick White sold the business, he was required to stay on as the medical director for a certain amount of time, and now he and his wife are moving to Arizona.
The clinic is currently served by three Doctors of Veterinary Medicine: Alec Bailey, Laura Bukowski, and Anna Robledo. Amy Parscale, who has worked at the clinic for 16 years, said a fourth doctor had departed and a new one is being sought. "We're busier than we ever were—we have four doctors' worth of patients," she said.
PetVet is a national company with more than 450 locations, including nine in Oregon. Hours remain Monday-Friday, 8 am to 6 pm, and Saturday 9 am to 2 pm. Info: 503-644-3101 or cedarmillvet.com.
Leo's Lair replaces Pizza Schmizza
11 am-10 pm Sundays-Tuesdays, 11 am- 11 pm Wednesdays, and 11 am-10 pm Thursdays-Saturdays, 13587 NW Cornell Rd.

Leo's Lair 2, a pub and video poker bar, opened in late June in the Sunset strip mall near Dollar Tree, replacing the former Pizza Schmizza.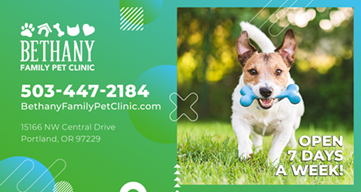 The restaurant offers pizza, pasta, wings, quesadillas, salads, and sandwiches. Video poker, pool tables, and a full bar round out the space. The owner is Kim Bunn, who has also operated the original Leo's Lair in Cornelius since 2022.
Manager Brandon Fraser said the Sunset location offers free pool games on Sundays and draws a crowd on Mondays and Thursdays for football games. The restaurant sponsors the Sunset High School football team and is proud to be a locally owned small business.
Guard your wallet and identity when shopping online
by Sunset Credit Union
Safeguarding your information while online is crucial as the holidays approach. Shopping online entails transmitting personal and financial data. Americans did $83.1 billion worth of shopping online from desktop computers during the 2022 holiday season. To help you prepare for this holiday shopping season, here are some key tips for protecting your wallet and identity online.
Check your antivirus software: Before you do anything online, make sure you have anti-virus software installed that is up to date. A variety of programs are available—some are free and some come with yearly fees. How much purchasing you do on the internet should be a factor when choosing a reliable antivirus software.
Look for "https." Before transmitting any information to a website—whether you're on the login page or the payment page—check the address to be sure it begins with "https", as opposed to "http". That "S" stands for "secure." It indicates that a website is secured by SSL, widely known as the standard technology for keeping an internet connection secure and safeguarding any sensitive data that is being sent between two systems, preventing criminals from reading and modifying any information transferred, including potential personal details.
Choose passwords wisely: Each month, it seems that another major company's website is hacked. With that in mind, it's more important than ever to avoid reusing the same password on multiple websites. Think of it this way: The more websites for which you use the same password, the more of your accounts a hacker can access if your password for any one of those websites is compromised.
Pay with a credit card: Credit card transactions are protected under the Fair Credit Billing Act. This federal law provides you certain consumer protections, like the ability to dispute billing errors and to withhold payment while your creditor investigates the disputed charges. Perhaps more importantly, the law generally limits your responsibility for unauthorized credit card charges to $50. To learn more, check out the U.S. Federal Trade Commission's "Disputing Credit Card Charges" page.
Sunset Credit Union is open to anyone who lives, works, worships, or attends school in Washington County. To learn more, stop by their office at 1100 NW Murray Blvd, visit their website or contact them at 503-643-1335.
Holiday Open House at Anthology
December 5-7, 12-5 pm, 910 NW 185th Ave.
Anthology of Beaverton is here to help ease the stress of the holidays with our Holiday Survival kit. Come by and learn more about our senior living community opening up 2024!
Village Gallery of Arts November news
For more details about classes and events please visit the VGA website.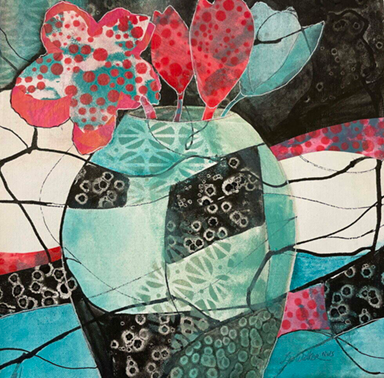 Featured Artist: Liz Walker: People/Places/Things
Working in a variety of water-soluble media, Liz's favorite and most recognizable subject is fanciful people (mostly women) painted with bright colors and patterns. Liz has received local and national recognition for her work in exhibits throughout the United States.
Art Chat and Refreshments
Sunday, November 12, 3-5 pm, free and open to all
Mix, mingle and talk art with Liz and other artists at the November show!
Big and Bold: Debbie Teeter
"It's no secret that I love to paint plants and am enamored with tropical foliage. This time around, it was my intent to combine the plants with a figure. This is a work in progress at the time of this writing, so stay tuned!"
Free! Make Holiday Ornaments
Saturdays November-December, 1-3 pm. Free drop-in opportunities for all ages. All materials provided, no registration needed.
Children's classes
Thursdays, November 2, 9, 16, 30, 3:45-5:15 pm, max 8 students, ages 7-11, VGA Instructional Team
Join an exciting class learning a variety of art forms! Featured projects include Pencil Drawing, Sculpture, Tooling Foil, Ornaments. A team of rotating instructors provides a chance to explore a variety of media and approaches while building artistic concepts and skills. All supplies included.
Adult classes
Introduction to Pet Portraits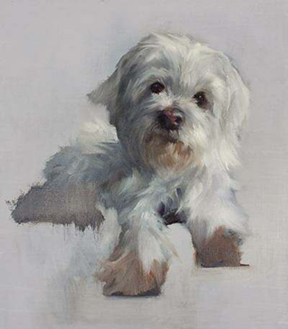 Fridays, November 3, 10, 17, December 1, 10:30 am-12:30 pm, max 8 students, Beginning to Intermediate.
Water-soluble oil paints were invented in 1983. While traditional oil paint is a highly versatile painting medium, some people have concerns about using toxic solvents. In this class, you'll wash oil paint off with just water. Jessi Sevy will share a few simple tips that will allow you to explore the luxury of Oil Painting.
Intro to Watercolor Painting with Susan Pfahl
Tuesdays, November 7, 14, 21, 28, 6:30-9 pm, max 8 students, beginners
Each class we experiment with how the paint and paper and water react, then paint a simple subject incorporating this "experiment" into our work. Masterpieces are unlikely, but skills will increase. No prerequisites necessary.
The Wonderful World of Water-based Markers with Debbie Teeter
Saturday, November 18, 11 am-1 pm, max 8 students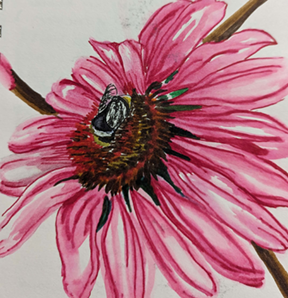 Why should children have all the fun? Learn to draw and paint simple objects with these versatile tools that are portable, mixable, and easily packed for sketching on the go, and provide an inexpensive, fun substitute for watercolors. We will explore using them on different papers. All supplies included, but if you have a favorite brand feel free to bring them. This can be a wonderful activity to share with your children!
The VGA mission is to "ignite the joy of learning, creating and appreciating art in our community. We support professional and emerging artists by providing high quality affordable art education to children and adults as well as providing venues for sharing their work." Village Gallery of Arts is a non-profit (501c3) organization, receives no taxpayer money, and is staffed entirely by member volunteers.
Should you sell your home in the winter?
By Jan Dempsey, Realtor, Windermere Realty Group
Our Winter Selling Season begins when it starts to rain, gets dark early, or is cold, typically late October. The number of home sales begin to drop as homeowners take their houses off the market, or don't put them on. They don't want buyers trooping through Thanksgiving dinner or their beautiful holiday decorations. Our real estate market slows down, and it is a less frantic selling period which makes it an exceptional time to sell and buy. There are very few buyers, but they are dead serious about owning a house.
For tax purposes, or incoming relocations where children are starting a new school, many buyers want to close on their new home before the end of the year. Homes on the market at this time are typically offered for a little less, and because there are fewer buyers, we see fewer multiple offers.
The sellers in the market during winter are also determined to sell. They have purchased their new home, they don't want the insanity the Spring Market brings, or they're concerned about capital gains, among other reasons. This is an excellent time for first-time buyers to leap into the market with possibly a slightly lower offer than they would ever think of making in our crazed Spring Market. Contractors are not as busy, so getting repairs completed is easier. If you are thinking of a remodel few homeowners want a contractor in their house Christmas week! Our crazy Spring Market starts about the first or second week in January, so a slow move into this fast past period is often a welcome alternative.
If you have real estate questions, it would be my pleasure to answer them. I have 38 years of estate experience and would love to learn your plans to help guide you through this complicated process. Don't hesitate to call me at: 503-706-6358 or email jdempsey@windermere.com.