Nature & Garden News November 2023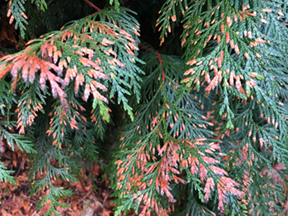 WCMGA presents: This IS Kalapuyan Land
Tuesday, November 7, 7-8 pm, webinar, free. For more information and to register, please visit the WCMGA website.
Steph Littlebird shares a brief history of the Kalapuyan people of the Willamette Valley and an overview of the widely presented exhibition "This IS Kalapuyan Land." She is an artist, curator, writer, and a member of Oregon's Grand Ronde Confederated Tribes. Steph received national recognition as curator of This IS Kalapuyan Land (2020).
The Washington County Master Gardener™ Association (WCMGA) sponsors a wide variety of gardening-related demonstrations, lectures, seminars, and workshops in various Washington County Oregon locations. Most of our events are free and open to the public. The WCMGA is a 501c3 non-profit supported by hundreds of volunteers, who work to educate the public about sustainable, affordable gardening.
Tualatin SWCD Fall Workshops
The Tualatin Soil and Water Conservation District is hosting a wide variety of virtual and in-person workshops this Fall. All workshops are free! Details and registration can be found on the Tualatin SWCD website.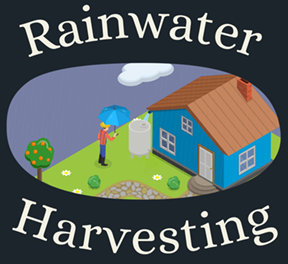 Rainwater Harvesting
Wednesday, November 1, 6-7 pm, webinar
Harvesting rainwater allows us to utilize the water falling on our homes and landscapes, even during the dry season. Learn about rainwater harvesting options for spaces big and small in this webinar!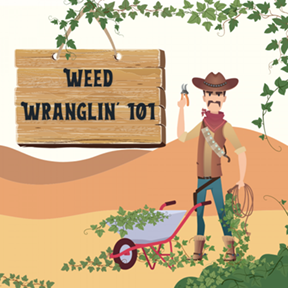 Weed Wranglin'
Tuesday, November 14, 6-7 pm, webinar
Weeds! There are literally thousands of different weeds in our gardens and landscapes. With so many weeds and so many ways to control them, it can be difficult to get started. This webinar will get you weed wranglin'!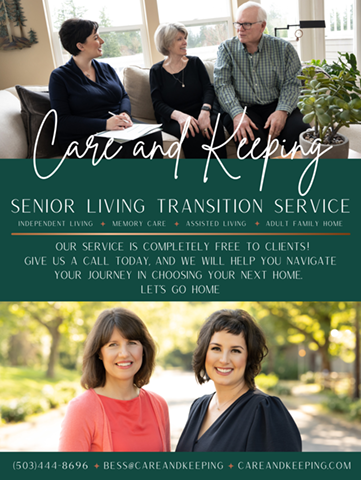 Leave Your Leaves or Leave 'em With Us!
November 4-December 9, various drop off sites and times. Please visit the Clean Water Services website for details.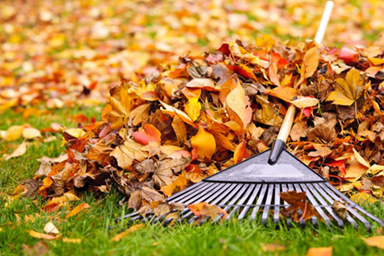 Got leaves? Drop them off with us at one of the Clean Water Services events. We all have a role to play in keeping fall leaves from clogging up our neighborhood storm drains and streets. Bring your leaves to one or more of these convenient events, or save yourself the trip and leave your leaves in your yard. Natural compost benefits your lawn and garden, provides winter habitat for beneficial species, and protects against clogged drains and flooding.
If you plan on dropping off leaves at one of our leaf disposal events, here's what you should know: Leaves, pine needles, and grass clippings are accepted; Bring debris loose or in a paper bag (no plastic); Please limit debris to 50 pounds per bag; Program is for residents, not commercial operations; We will also be collecting monetary and food donations for local food banks.
Treekeepers of Washington County
We work to protect and advocate for trees in urban unincorporated Washington County. Don't miss our November events! All of them are free.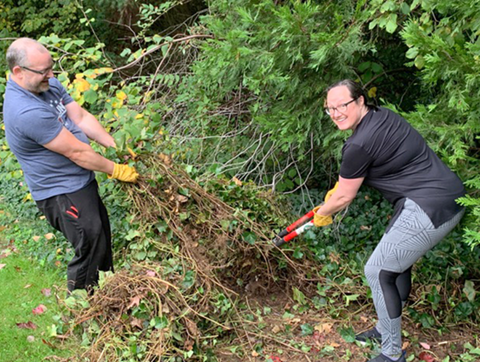 Ivy Removal in Cedar Mill
Saturday, November 11, 10-12, register here, free
Help Treekeepers of Washington County to restore the Cedar Mill wetlands by removing English ivy. Join us for an ivy pull at a section of the Cedar Mill wetlands near the Peterkort Woods development. We work to protect and advocate for trees in urban unincorporated Washington County.
A Walk in Several Woods
Sunday, November 12, 10 am. Register here early, as there is a limit of six attendees!
Becky Rose will lead this walk in West Beaverton which will include Tallac Terrace Park, Burntwood West Park, Thornbrook Park and Mt. Williams Park. After a brief walk on the Westside Regional Trail, we'll return more or less the same way to our starting point.
The walk is approximately 2.5 miles and is on trails (both paved and not—spots can be muddy/slippery if it's been raining) and streets. There are some steep-ish sections with a total elevation gain of approximately 400 ft. It features a mix of trees, including quite a few madrones (and one of Becky's favorites: a peanut butter tree).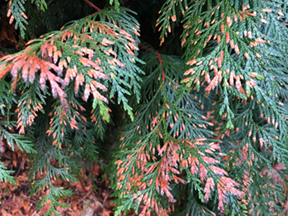 Tree Talk: The plight of Western redcedars
Thursday, November 16, 6-7:30 pm, Cedar Mill Community Library, register here
Have you noticed struggling Western redcedars in your neighborhood or in natural areas? Certified Arborist Dustin Marchello shares insights on the decline of Western red cedars and how we might help.
Tree Walk: Bankston Family Nature Preserve
Saturday, November 18, 10-11 am, register here
Created in 2009, the Bankston Family Nature Preserve sits along the north bank of the Tualatin River in Tigard. The modest 13-acre reserve has an outsized impact that connects natural spaces in the area including the Tualatin River National Wildlife Refuge and the Heritage Pine Natural Area. Normally closed to the public, join Treekeeper Joanne Delmonico and Eric Butler, Riparian Restoration Specialist for an exclusive walk to learn about the trees and the ecological importance of this area, as well as the threat it faces from development.
We hope to see you at these events! Contact us at treekeeperswc@gmail.com or visit the Treekeepers WC website to find out more.
Cornell Farm's 2023 Wreath Workshops
Five sessions from Tuesday, November 21 to Saturday, December 2, times vary by event, Cornell Farm, 8212 SW Barnes Road, $100 or $125 depending on session type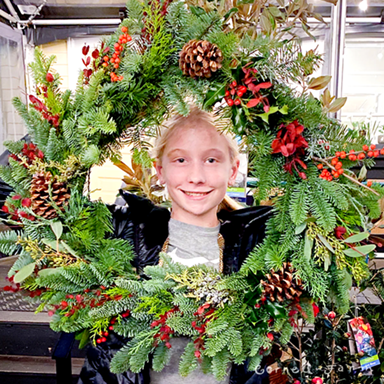 This holiday season, you're invited to create a fabulous, fresh wreath at Cornell Farm! Our former Patio Manager and wreath-maker extraordinaire, Rachel Novotny, will be back to lead you through the process of creating a custom holiday wreath and plenty of lasting memories along the way.
This year, we are excited to offer two different session types once again. For those who want the full festive experience with wine and refreshments from the Cafe, we're offering "Wine and Wreath" Workshops. And for those who don't need to sip while they work, we're offering our Family Wreath Workshops, which are perfect for collaborating with children, friends, partners, and other loved ones! Whichever you choose, you're sure to have a fun, festive time at the Farm surrounded by inspiring foliage, berries, and other natural accents you can use in your wreath.
Registration is open now and starts at just $100 per wreath, which includes all the greenery and guidance you need to create a stunning piece of decor for your front door. Learn more and register at: CornellFarms.com/2023wreaths