Road News November 2023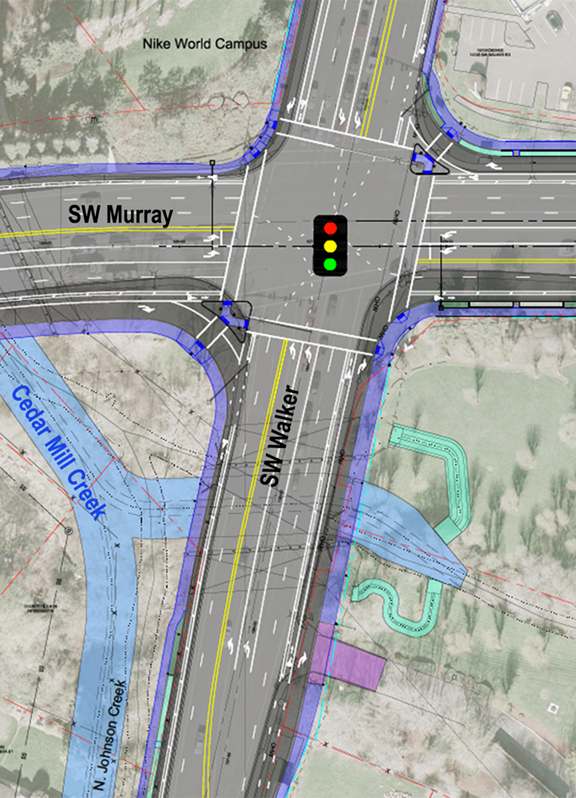 Walker-Murray intersection
The Walker Road and Murray Boulevard Intersection project took a step forward, thanks to a Conditional Letter of Map Revision (CLOMR) from FEMA, required for the realignment of a portion of North Johnson Creek where it meets Cedar Mill Creek.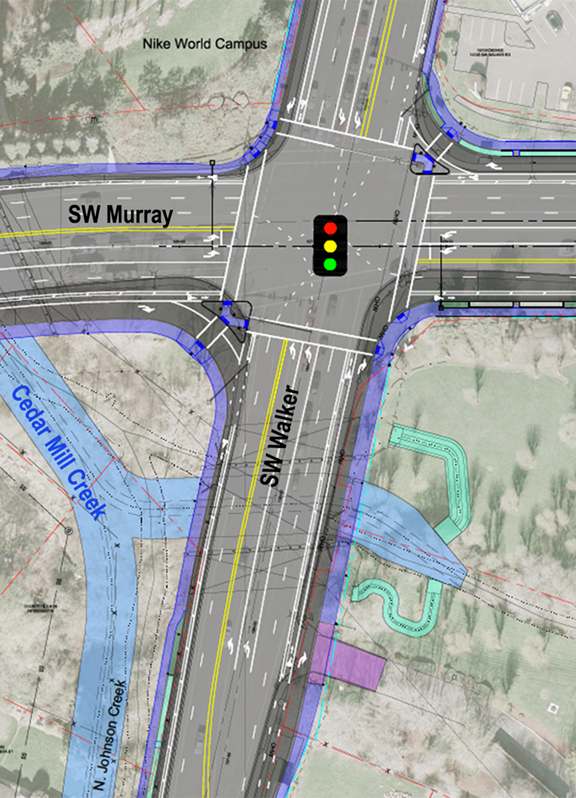 \A CLOMR is a conditional approval from FEMA about changes a project will make to a flood area. It does not change a National Flood Insurance map. It only confirms that the project will be recognized by FEMA.
Washington County requested the CLOMR from FEMA in December 2022. The Walker Road and Murray Boulevard intersection work is expected to change the flood zones northeast of the intersection. In most cases, property owners are expected to see less flooding and less frequent flooding from these creeks, once work is complete.
The project will install new bridges and culverts on Murray Boulevard, south of Walker Road (Cedar Mill Creek); Walker Road, east of Murray Boulevard (Cedar Mill Creek); Walker Road, west of Park Way (North Johnson Creek); Far Vista Drive, south of Walker Road (North Johnson Creek).

In addition, the Walker Road-Murray Boulevard intersection will be widened to include Dual left-turn lanes and dedicated right-turn lanes on all four sides; A third southbound lane on Murray Boulevard from south of Butner Road through the intersection—the additional lane will become right-turn only at Bowerman Drive, south of the intersection.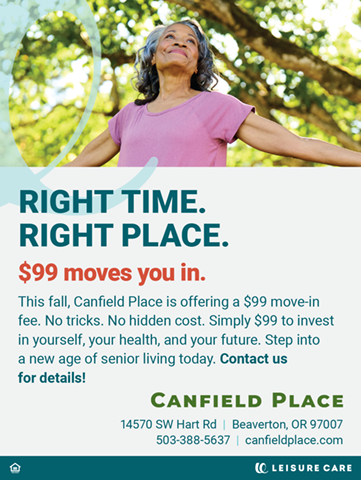 A construction start date is not yet final. Washington County is re re-evaluating start dates for many transportation projects due to funding constraints and rapidly increasing construction costs. (CPO 1 will have a presentation on this topic in January.)
Ed.note: this project has been in the works since at least 2016. Scroll down to the bottom of the county Project Page to see the early history.