Park News November 2023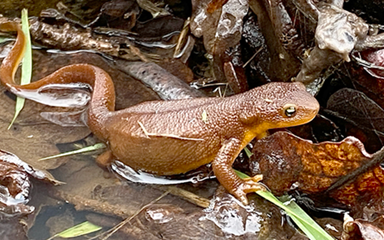 THPRD Events & Volunteer opportunities
Volunteer for Jenkins Estate garden work party
Thursday, November 2, 9-11:30 am, Jenkins Estate, 8005 SW Grabhorn Rd.
Help us spruce up the Rhododendron Gardens at Jenkins Estate! Volunteers will help weed and mulch, as needed. Please bring a reusable water bottle to drink from throughout the day. Tools and gloves will be provided. No gardening experience necessary. Parking is available in the lower lot, just below the Rhododendron Gardens. To register, please visit the event page on the THPRD website.
Volunteer for Ridgewood Park Community Garden
Saturday, November 4, 9-11:30 am, Ridgewood View School,10100 SW Inglewood St.
Help us spruce up the Community Garden at Ridgewood Park! Volunteers will help remove English ivy. Please bring a reusable water bottle to drink from throughout the day. Tools and gloves will be provided. Please park at the elementary school and walk to the park for a brief orientation. To register, please visit the event page on the THPRD website.
Newt Day!
Saturday, November 4, 12-4 pm, Tualatin Hills Nature Center, 15655 SW Millikan Way, $5 for persons 2+, pre-registration online is recommended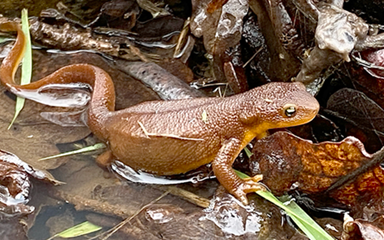 Explore the habitats of the rough-skinned newt as you learn about what newts and their fellow forest inhabitants need to survive. We will look at the habitat needs of a variety of animals through indoor exhibits and venture out into the park to find evidence of these plants and animals on a self-guided adventure. This is a family-friendly event. Register to arrive during a specific start time and plan to stay two hours to explore the event. For more information or to sign up to volunteer for this event, visit the THPRD website.
Write letters to Santa!
November 25 to December 18, participating facilities, free
THPRD is offering mail boxes to let Santa Claus know how good you've been this year! Write a letter to Santa and drop it in any one of the colorful red Santa's Mailboxes throughout THPRD and we'll deliver your letter to the North Pole! Near Cedar Mill, boxes can be found at the Cedar Hills Recreation Center, Sunset Swim Center, Tualatin Hills Athletic Center, and the Tualatin Hills Nature Center. For more information about locations, please visit the THPRD website or call THPRD at 503-645-6433.
Winter Registration is coming soon!
Registration for in-district patrons begins on Saturday, December 9. Out-of-district patrons can begin registering on Monday, December 11. Save the date and sign up for your winter programs!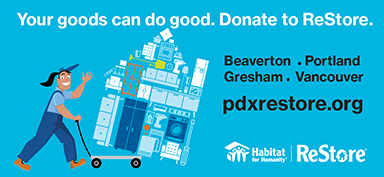 Budget Update
Volunteers on the district's Levy Task Force have begun meeting to review the district's budget, funding gaps, and to look at options for a potential operating levy. Topics being discussed by the group include major changes that would be required without additional funding such as: reducing cleaning of restrooms, bi-weekly or monthly garbage collection at many sites, and elimination of after school programs, that would be likely if funding levels are not stabilized. The levy task force is expected to bring a recommendation to the board in November. Ultimately, it will be up to the board to decide to forward the operating levy to the voters, which could happen as early as May 2024.
Annual Holiday Gift Card Drive
Please join us in donating gift cards for Beaverton School District families in need. Suggested amounts are $5, $10, $25, or $50. Gift cards are welcome for grocery stores, local merchants, or larger retailers. Gift cards are being collected at facilities November 1-December 8.
Climate Action Plan
Work continues on the district's Climate Action Plan with staff teams working to finalize objectives for each of the focus areas. Look for more info soon as the planning process continues.
Future Park at SW Pointer Rd in West Slope Area
Share your input in a new survey to help name the future park. The names on the survey were selected through an intentional engagement effort with community partners to advance equity and honor our diverse community identities and experiences. The survey will be open through November 20 on the district's website.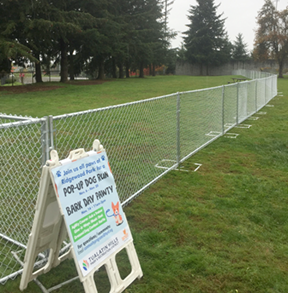 NEW Dog Run Coming to Ridgewood Park
THPRD is continuing to work with the City of Beaverton to finalize the future Ridgewood Park dog run. While the district is still working out final details with the city, construction is now expected to begin this fall of 2023.
FREE Fall Fitness in the Park is Happening!
Check our website for details and locations!
Hillsboro Parks & Recreation Events
Celebrate Dia de los Muertos
Tuesday, November 7, 7-8:30 pm, Walters Cultural Arts Center, 527 E. Main St., Hillsboro, free
Local cultural group, Huehca Omeyocan, will present a special lecture about the holiday, along with a dance and drumming performance. There will also be a special pop-up art exhibit by Eduardo Torres Cruz of Huehca Omeyocan, as well as a traditional mortuary bundle and altar created to honor the Day of the Dead. You can find more information on the events page.
Hillsboro Art Walk open to the public on first Tuesdays
Tuesday, November 11, 5-8 pm, Walters Cultural Arts Center, 527 E. Main St., Hillsboro, free
Join us every first Tuesday of the month to explore Hillsboro's Cultural Arts District and enjoy local galleries and art spaces, live music, food, engaging activities, and shopping. Visit the Art Walk page for more information and to plan your visit.