Holiday News November 2023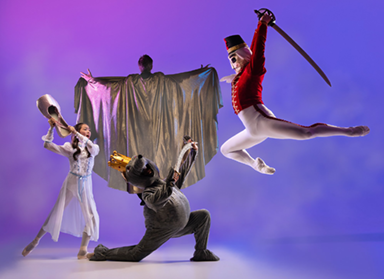 Cedar Mill Tree Lighting Celebration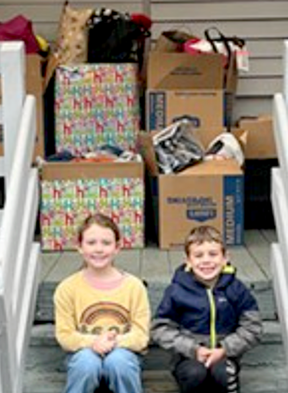 Saturday, December 9, 4:30-5:30 pm, lighting at 4:45, Milltowner Center Plaza next to Insomnia Coffee, 12525 NW Cornell Rd
Mark your calendar now and join your neighbors in celebrating the season! Last year's "First Annual" was such fun, and this year will be bigger and better!
The tree will be larger than last year—we are looking for a tree sponsor.
We will have bleachers (supplied by Sunset Athletic Club) to provide additional seating and for the choir.
We are collecting warm outerwear for the Beaverton School District Clothes Closet! Gently used (new is great too, of course) children's coats and jackets—large and extra-large sizes are especially needed. Also NEW socks and underwear in children's and adult sizes.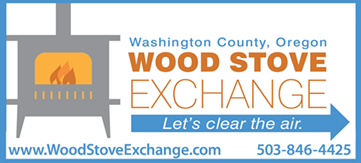 Community Club Tree Lighting subcommittee meeting
Wednesday, November 1, 6-7 pm, Sunset Athletic Club annex office, 13865 NW Cornell
Help us put the finishing touches on the plans for our community celebration. Questions? Contact Jan Dempsey, jdempsey@windermere.com or 503-706-6358.
Hillsboro Holly Days Celebration
Saturday, November 18, 2-7 pm, Hillsboro Civic Center, Main St. and SE 2nd Ave., Hillsboro, free
Celebrate the season at the annual Hillsboro Holly Days Celebration on the Saturday before Thanksgiving. Artisans showcase their best handmade work at this bustling market, while carolers, live music, and activities for all ages abound. Downtown merchants will also be open for business with a variety of in-shop activities and promotions. Downtown will be full of holiday cheer and excitement leading up to the awe-inspiring tree lighting at 6 pm. Volunteer opportunities are also available. Please visit the event website for more information and to plan your visit.
Snow Much Fun event and Orenco Tree Lighting!
Saturday, November 25, 4-6 pm, Jerry Willey Plaza at Orenco Station, 943 NE Orenco Station Loop, Hillsboro, free
This annual family-friendly winter wonderland will feature festive activities including winter crafts, youth vendors, holiday themed performances, and a snowfall at the top of every hour. Make sure to also stick around to view the Orenco Tree Lighting happening at 5:30 pm. There are limited parking options. Visit the event page for information about parking and planning your visit.
Bethany Village Tree Lighting and Holiday Market
Tuesday, November 28, 4-8 pm, Tree Lighting 5:30 pm, Bethany Village Plaza, 4720 NW Bethany Bl.
Join us for the annual Tree Lighting Ceremony and Holiday Market! Enjoy live performances, free pictures with Santa Claus, and shop seasonal treats and holiday gifts from local vendors and merchants.
Bazaars
Oak Hills Holiday Bazaar
Friday-Saturday, December 1-2, 10-4, Oak Hills Rec Center, 2400 NW 1553rd Ave, free
Plenty of gifts, crafts, and homemade goodies to brighten the holiday season. Open to everyone, bring a friend! For more information visit the Oak Hills website.
Elsie Stuhr Center Holiday Bazaar
Saturday, December 2, 9-3, Elsie Stuhr Center, 5550 SW Hall Blvd, free
Start your holiday shopping at this wonderful Bazaar! There will be over 100 vendors with homemade, handcrafted, one of a kind items. Holiday music and raffle giveaways!
Beaverton High Holiday Bazaar
Saturday, November 18, 10-4, free and a $1 donation is appreciated.
Get ready for the holidays with a visit to the 21st Annual BHS Holiday Bazaar. Items available include unique handcrafted gifts, seasonal & everyday décor, gourmet & artisanal foods, and more. Enjoy live music, food, and meet Santa from 11-2! Bring new socks to donate for youth in need!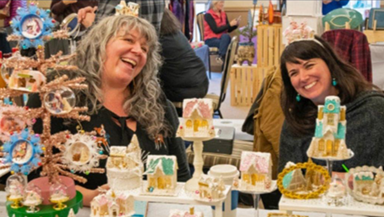 SAC Makers Market
Thursday November 2, 10-5, Sunset Athletic Club, 13939 NW Cornell, public welcome, free admission
Fine art and imaginative gifts by hand-picked, local artists. A portion of sales will be donated to Oregon Food Bank. Non-perishable food donations are greatly encouraged!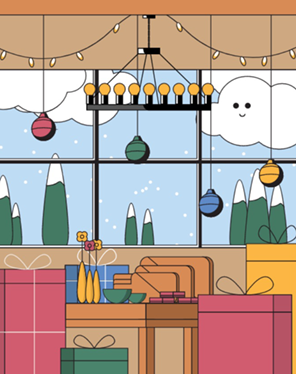 Insomnia Makers Market
Saturday, December 9, 2-8 pm, Insomnia Coffee, 12535 NW Cornell Road
Each year, we turn our café into a Holiday Makers Market featuring beautiful handmade goods and gifts created by local makers and artisans.
Small Wonders Exhibition & Sale & more
November 3-December 23, Wednesday-Saturday, 12-6, and 90 minutes before performances, The Reser Gallery, 12625 SW Crescent Street
Looking for thoughtful handmade gifts this season? Everyone is invited to shop locally Featuring a diverse collection of contemporary arts, at The Reser Gallery, featuring paintings, drawings, pastels, prints, photography, ceramics, mixed-media designs, jewelry, glass, wood wares, wearable fiber arts, and more from over 40 artists. You will not want to miss out on this opportunity!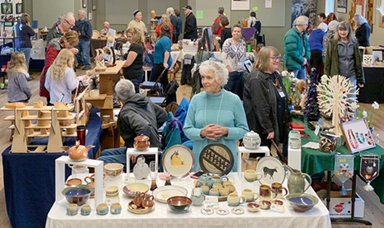 Skyline Grange Artisans Holiday Sale
Saturday-Sunday, November 18-19, 10-4, Skyline Grange, 11275 NW Skyline Blvd.
Do your holiday shopping early while supporting our local artisans. As in past years, we plan to have about 20 artisan booths with a variety of locally handmade items available for purchase, including jewelry, accessories, pottery, glass, journals, home décor, paintings, woodworks, essential oils, fiber arts, yard art, handmade preserves, quilts, and more. Café Grange will be open for beverages, light breakfast and a lunch menu. And there will be a raffle to win handmade items donated by the Artisans and gifts from local businesses.
Hillsboro Senior Center Holiday Bazaar
Saturday, November 18, 10-4, and Sunday, November 19, 10-2, Community Senior Center, 750 SE 8th Ave., Hillsboro, free
Friends of the Hillsboro Community Senior Center invite you to visit and shop from local artisans and crafters. There will be food, drinks, and door prize drawings. Free parking is available. All proceeds are to benefit meal and wellness programs provided at the senior center. Please contact the Senior Center at 503-615-1090 with questions.
Concerts
Big Horn Brass Holiday Concert with the Exaltation Handbell Ensemble
Sunday, December 3, 3 pm, Patricia Reser Center for the Performing Arts. For details please visit The Reser website.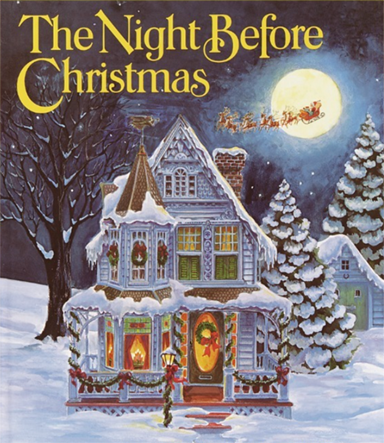 The Big Horn Brass Holiday concert has been a community favorite for many years! This year's concert theme is "The Night Before Christmas," and begins with a performance by the Exaltation Handbell Ensemble.
The Big Horn Brass consists of sixteen musicians and is directed by David Bryan. Their program includes Anthony DeLorenzo's The Night Before Christmas. It features the narration and video of this nostalgic Christmas story. The brass will also feature holiday classics such as I want a Hippopotamus for Christmas, Rudolph the Red-Nosed Reindeer, Linus and Lucy and other festive brass music. A perfect way to start your Christmas holidays!
The Exaltation Handbell Ensemble from St. Matthew Lutheran Church brings to the holiday season the magical and entertaining sound of handbells and chimes. The 15-member ensemble keeps the bronze instruments in motion as they handle over 60 chromatic handbells and almost 80 handchimes (the largest almost five feet tall). Their concert music includes familiar Christmas carols like the English classic The First Noel, to a swing rendition of Go Tell It on the Mountain, to a fully-malleted percussion rendition of Fum, Fum, Fum (watch out for flying mallets!). Like the brass, they awaken an excitement for the season!
Christmas with the Chorale, featuring the Portlandia Brass Ensemble
Saturday, December 2, 4 pm, St. Andrew's Presbyterian Church, 3228 SW Sunset Blvd., Portland
Sunday, December 3, 4 pm, Trinity Lutheran Church, 2194 SW Minter Bridge Road, Hillsboro
The Oregon Chorale is excited to continue our annual tradition, Christmas with the Chorale, with a concert of holiday music guaranteed to put you in the spirit of the season! Join us for selected movements from Bach's "Magnificat", "Go Tell It On The Mountain" by Stacey Gibbs, Saunder Choi's poignant "Meet Me For Noche Buena," lively Christmas carols featuring the Portlandia Brass Ensemble, and more!
OIBA's "Spectacular" Nutcracker Delivers Magic
Saturday, November 18, 7 pm, & Sunday, November 19, 2 pm, Patricia Reser Center for the Arts. Please see program details here.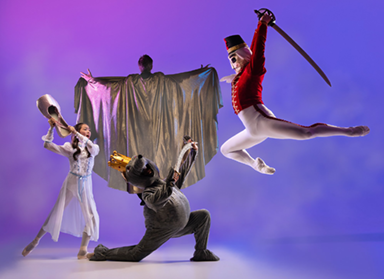 This year's Nutcracker production by the Oregon International Ballet Academy features guest artists from the celebrated dance and performance studio Casa de Arte (Kumamoto, Japan) dancing side-by-side with OIBA students as part of OIBA's cultural exchange program.
Through original choreography co-created specifically for OIBA students by award-winning Artistic and Executive Director husband and wife team, Xuan Cheng and Ye Li, these young dancers experience both the joy of professional performance and the personal growth associated with the creative process.
Many students perform multiple roles in The Nutcracker with most dancing different roles in each show. A number of parents participate as party guests, forming cherished memories of dancing with their children onstage. Oregon Ballet Theatre principal dancer Brian Simcoe and Oregon Ballet Theatre rising star Isichel Perez Rivero also feature as guest artists.