Community News October 2021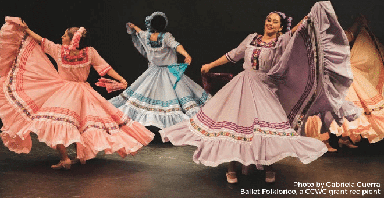 Cedar Hills Ready: Home Fire Safety
Did you know that winter is the leading time for home fires in the US? Heating, cooking, and holiday decorations all contribute to an increased risk of fire during the winter months.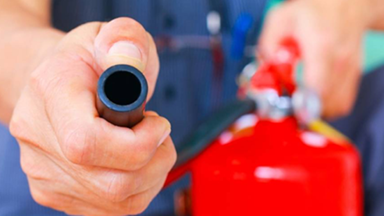 How well do you know your fire extinguisher? How will you safely evacuate your home in a fire, if your only route out is via a second story window? October is the perfect time to prepare your home for the winter, with fire prevention in mind.
In this meeting, you'll learn how to mitigate fire risk and identify common home hazards. You'll also learn what actions to take to avoid injury, when and how to use an extinguisher, and how to exit structures safely. Join your friends at Cedar Hills Ready! Quake Up! and fire marshals from Tualatin Valley Fire & Rescue for an hour Zoom discussion of these topics. Everyone is welcome, and it's free. Share and invite your friends and family.
Questions? Visit us at www.cedarhillsready.org or contact Karen at info.cedarhillsready@gmail.com.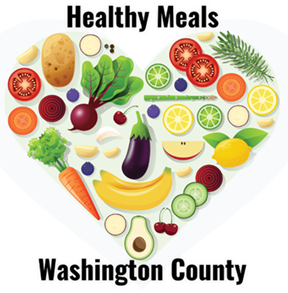 Older Adult Meals in Washington County
Currently, due to the pandemic, there are no congregate meal sites open. However, if you, or someone you know, would like to receive a meal there are two options. The first is a grab-and-go meal site at the Phật Quang Buddhist Temple located at 4760 SE 160th Ave, Beaverton, OR 97007. The meals at this site cater to Asian older adults, though all are welcome.
The second option is to receive a home delivered meal through Meals on Wheels People. With the pandemic you do not need to be home bound to qualify for a home delivered meal. To receive a home delivered meal go to the Meals on Wheels People online meal request page to sign up for the meal delivery.
If you are an older adult age 60+, you do not need to pay for either of these meal options because they are subsidized through the Older Americans Act. However, if you would like, you can donate toward the cost of the meal.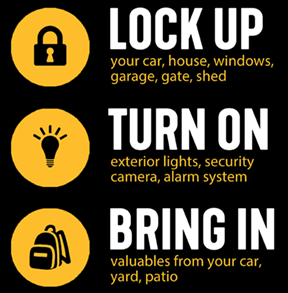 Ask WCSO: What are some things I can do to make my home less attractive to crime?
Have you seen or heard about the "9 pm Routine?" It has become a popular way for folks to protect their home and property. We encourage community members every night at 9 pm—or earlier during our shorter winter days—to lock up property, turn on lights, and bring in valuables to reduce the likelihood of falling victim to property crimes. This campaign has worked successfully throughout the country, including in Washington County!
Pack Up – Bring in valuables from your car, yard, and patio
Lock Up – Your car, house, windows, garage, gates, and shed
Light Up – Turn on exterior lights, security cameras, and alarm systems
If you are interested in even greater home safety and crime deterrent measures, download our home security checklist.
Sunset HS Marching Band Can and Bottle Drive
Saturday, October 2 and Saturday, November 13, 10 am-1 pm, old Bales Thriftway parking lot, 12847 NW Cornell Rd.
Please drop your donation off at the curb. You can reach us at samba@sambanote.org with any questions.
Save the Date: The 32nd Annual Sunset Classic Band Competition will be on Saturday, October 16 at Sunset High School.
Special Age Cafe: Celebration of the International Day of Older Persons
Friday, October 1, 11 am, online via Zoom, free
Beaverton Mayor Lacey Beaty has issued a proclamation recognizing the U.N. sanctioned "International Day of Older Persons," honored annually on October 1. To celebrate this honor, Age Café will host a special virtual event. Mayor Beaty will address the gathering and share the proclamation. Age Café participants will then be encouraged to share a story, quote, or memory of a special elder in their lives.
International Day of Older Persons is a special day for older adults all over the world. The day is celebrated annually to recognize the contributions of older persons and to examine issues that affect their lives.
Age Café is a collaboration between the Beaverton Library, the Beaverton Council on Aging (BCOA), Washington County's Disability, Aging, and Veteran Services (DAVS), and Viva Village to encourage and stimulate conversations about issues of importance to the participants.
Age Café is open to all. To register, go to vivavillage.clubexpress.com. Under events, click on Age Café for the date you would like to attend. Once you have registered, you will receive the Zoom link by email.
Tualatin Valley Creates offers ArtPass
We're excited to announce the official launch of our ArtPass Membership Program! ArtPass offers special deals at Washington County businesses such as art supply retailers, coffee shops, restaurants, theaters, and community organizations in cities throughout Washington County. For a complete list of partnering businesses, visit the ArtPass directory.
As the state slowly continues to re-open after being shut down for over a year, revitalizing the arts and entertainment industry is more important than ever. TVC's goal is to help in this effort while creating an intentional community connected to its 20-year strong organization.
For more information about the ArtPass Membership Program and its upcoming launch, please visit www.tvcreates.org/artpass.
Inside Washington County Radio
Find us on our website, on KBOO 90.7FM on Fridays at 6 pm (starting November 5), KXRY 91.1 and 107.1 FM Mondays at noon, and online at xray.fm and Westside's Greatest Hits every Saturday at 6:20 pm.
Week of October 4: Water in Washington County-Past & Future
October 11: Women in Politics
October 18: Habitat for Humanity
October 25: Encore show-TBA
November 1: Age Celebration—a model for other communities
Free lacrosse skills clinics offered this Fall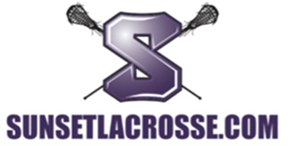 Sundays, October 10, November 14, and December 12. One-hour session, 10:30 or 11:30 am.
Grades 1-8. Indoor Goals, 13840 NW Cornell Rd, Portland, OR 97229
Fall 2021 new/developing player clinics are for girls and boys grades 1-8 with no or up to two years of experience. No equipment is required—we'll supply it all! Clinic start time will be either 10:30 am or 11:30 am (depending on gender/grade), which we'll communicate as we get closer to the start date and know how many players we'll have. For more information, and to register for one, two, or all three of the clinics, please visit our website!
Cultural Coalition of Washington County 2022 grant applications open
Application deadline is Monday, October 18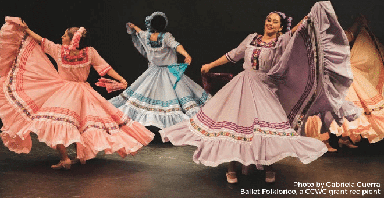 It's fall, which means that it's time to seek arts, heritage, and humanities program funding for the next calendar year. One of Oregon's long-standing regional funders is the Cultural Coalition of Washington County (CCWC). CCWC has opened its 2022 Grant Cycle Applications for programs/projects taking place between January 15-December 31, 2022. Organizations can apply for one of three levels of funding ($1,000, $2,000 or $5,000) for activities or opportunities that address at least one of these five goals: Public Awareness, Audience Building and Participation; Support Existing Cultural Organizations; Increase Public Art Opportunities; Support Cultural and Heritage Learning; and/or Increase Youth Access to the Arts.
Arts, heritage, and humanities nonprofit organizations based in and/or directly serving Washington County are invited to apply. The CCWC Board advises that a "strong grant application will address our priorities of promoting cultural diversity, developing community and/or cross-cultural partnerships, providing matching-funds or cost-sharing, and/or promoting cultural tourism." The Washington County Cultural Plan, detailed 2022 CCWC Grant Guidelines, and CCWC Grant Application Instructions for the Community Cultural Participation grant program are available online on the CCWC website. Contact CCWC at info@ccwashco.org or visit the website for more information.
West Multnomah Soil & Water Conservation District is hosting their annual meeting
Tuesday, October 19, 6-7:30 pm, via Zoom, free, registration required.
All are welcome and invited to attend West Multnomah Soil & Water Conservation District's 2021 Annual Meeting! The District will be presenting their 2020-2021 annual report and this year's conservation awards. Social time and fun activities will be included in the meeting agenda, and those who register to attend will be entered into a Golden Ticket give-away.
Email renee@wmswdc.org to register.
Viva Village events
Please come participate in Viva Village's October events! RSVP is recommended for all events. Do this by calling 503-746-5082 or emailing vivavillageevents@gmail.com. More information regarding these events can be found at the Viva Village calendar page!
Activities open to the public
Online Age Café
Friday, October 1, 11 am-noon
Small group conversations exploring topics of interest to older adults. Sponsored by Viva Village, Beaverton City Library, and Wash. Co. DAVS. Contact Viva Village for registration information.
Online Viva Village 101
Saturday, October 9, 10-11:30 am
A fun and informational session about Village life for prospective members and/or volunteers. RSVP for the Zoom link.
Online Viva Village Book Club
Sunday, October 24, 1-2:30 pm
Selected book: What She Left Behind by Ellen Marie Wiseman. RSVP for the Zoom link.
Men's Coffee Break
Monday, October 25, 10-11 am, Ki Coffee, 4655 SW Griffith Dr #160.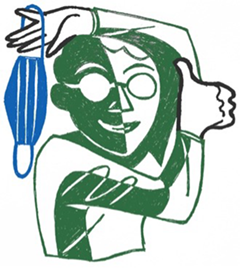 Conversation and coffee.
Aging with Grace
Saturday, October 30, 1-4 pm
Powering Through our Ever-Changing World: How do we use what we've learned to move to a "new normal?" Join us for insightful presentations by psychologist Meghan Marty, Ph.D. and gerontologist Carolyn Aldwin, Ph.D. accompanied by small group discussions.
Activities Open to Viva Village Members and Volunteers
Recycle/Donate Day
Saturday, October 2, 10 am-1 pm
Items to be recycled or donated can be dropped off at the Viva Village office back parking lot or picked up from your home by a volunteer. Call the VV Office at 503-746-5082 to request a pickup or for more information.
Tai Chi Classes
October 4, 14, 18, 19, and 26, 10-11:30 am, online
Learn Tai Chi technique with certified instructor, Richard Chew. RSVP for the Zoom link.
Mindfulness Class
Mondays, October 4, 11, 18, and 25, 10 am, online
Martha McJacobs from Life by Design guides participants through exercises and discussions focused on using meditation techniques to reduce stress. RSVP for the Zoom link.
Women's Coffee
Tuesdays, October 5, 12, 19, and 26, 10 am, online
Join members and volunteers for a morning of coffee and conversation. RSVP for the Zoom link.
Writers Group
Thursdays, October 7, 14, 21, and 28, 1 pm, online
Join other Village writers for a time of sharing and inspiration. RSVP for the Zoom link.
Viva Village Nature Walk
Thursday, October 7, 9:30 am, Commonwealth Lake, 15655 SW Millikan Way.
Meet at the intersection of SW Dellwood Avenue and SW Foothill Drive in Cedar Hills (masks required).
Travel Talks
Monday, October 11, 7 pm, online
Nan Tupper-Malone will share her experiences visiting the Indonesian island of Bali. RSVP for the Zoom link.
Movie Interest Group
Wednesday, October 13, 5 pm, online
Movies are available on Netflix or Kanopy streaming service offered by the Washington County Library. RSVP for the Zoom link and more information.
Dine Around Beaverton and Beyond
Wednesday, October 13, 1 pm. Oswego Grill–Beaverton, 3211 SW Cedar Hills Blvd.
Join members and volunteers for lunch and conversation. Participants must be vaccinated. RSVP required. Space is limited.

Free N95 and KN95 masks for the AG community!
Monday through Friday, 8 am-4 pm, OSU Extension Service in Washington County, 1815 NW 169th Place, Suite 1000 (in the Twin Oaks Business Park) Beaverton 97006
The OSU Extension Service in Washington County has masks for the Agriculture community, while supplies last. Call 503-821-1150 if you'd like to request a specific quantity or visit our website for more information.