Library News October 2021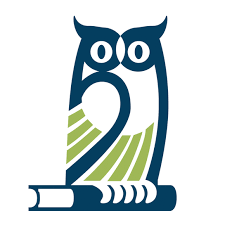 October Library events
Find all event and program calendars, storytime schedules, registration info and more here.
Learn about current hours and other services here.
Parents
Positive Parenting to Create a Happy Home
First Thursdays, October 7 and November 4, 7 pm, via Zoom. Parents of kids ages 18mo-12yrs.
Transform misbehavior into connection and cooperation. Bring your parenting questions and challenges to this monthly workshop presented by Certified Positive Discipline Parent Educator, Megan Barella.
OBOB 101 for Grown-Ups
Monday, October 18, 7 pm, via Zoom. Adults.
Want to know what Oregon Battle of the Books is all about? This workshop will provide an overview of the program, cover what to expect during a battle, and give tips on preparing kids to have fun and be successful. When you register, we will send you a link via email an hour before the class begins.
Teens and Tweens
Online Game Fest
Wednesday, October 23. Ages 11-18. Registration required.
Join us for some online games with your friends. Games we might play include Among Us, Jackbox, online drawing games or other social games we can play online. For ages 11-18. If COVID case levels significantly decline, this event might become a hybrid event held partially in the library. Registrants will be notified before the event if this is an option.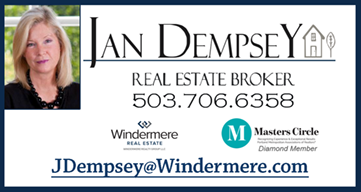 Crafternoon: Mexican Sugar Skulls
Wednesday, October 27, 4 pm, via Zoom. Ages 11 and up, including adults.
Decorate your own Mexican Sugar Skulls! Pick up a take and make bag between October 25 and 27. Join our Zoom meeting to see how they are made and how you can decorate your own!
Adults
See all events here. To register for these and other adult programs, please email laurab@wccls.org.
Native by Design: Gardening to Invite and Support Biodiversity
Monday, October 25, 6:30-7:30 pm via zoom: register for link
Gardeners can pay a crucial role in local biodiversity. Local native plants can sustain life, sequester carbon, and manage water. Join author and eco-landscape designer Eileen Stark to learn how to garden with an ecological focus. Topics include utilizing the design principles of native gardening; choosing and arranging plants according to their natural associations and site conditions; and maintaining your garden with wildlife-friendly techniques.
Writers' Mill
Sundays, October 17 and November 21, 1-3pm, via Zoom. Adults and older teens.
Local writers are working hard to produce their ninth annual anthology and will meet over Zoom beginning Sunday October 17. It's a chance to learn more than you ever thought to ask about Word – maybe even about self-publishing. Cedar Mill Library hosts us in their (virtual) Zoom room and we're always open to new members. To register for October 17 please email laurab@wccls.or.
Owl Book Group
Friday, October 22 and November 26, 10:30 am-12 pm, via Zoom. Adults and older teens.
Join us this month to discuss Cutting for Stone by Abraham Verghese.
Voices in Verse
Saturdays, October 23 and November 27, 10:30 am-12 pm, via Zoom. Adults and older teens.
Share your own poetry or listen to others read their favorites.
Second Edition Resale
New store hours Wednesday through Friday, 10 am-4 pm.
Indoors or out, Second Edition Resale always brings you great merchandise at bargain prices. The shop has a fabulous theme line-up for fall with Halloween, Thanksgiving and Christmas/Winter Holidays. Plus, Crafting has moved to mid-October, giving you plenty of time for all your gift-making plans. All proceeds from your purchases made at Second Edition Resale support Cedar Mill and Bethany Community Libraries.
Library Book Sale
Our Book Sale has over 2,000 titles at great prices waiting to be yours! 100% of your Book Sale purchases and donations benefit the libraries. Questions about donating? Call (503) 644-0043 x 116 to make an appointment. Learn more here.