Our Victorian lady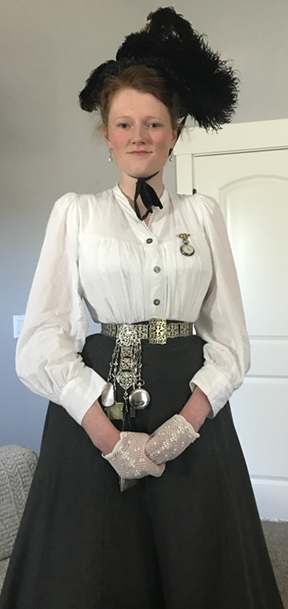 Many neighbors have noticed a tall slim young woman strolling the area in Victorian dresses. She's often called "Mary Poppins," but her real name is Adelaide Beeman White, and we asked for her story!
She became interested in history as a child, learning about castles and dreaming of a different world. At 22, she recently graduated from college and plans to go to law school and focus on environmental law.
She started sewing her own outfits a few years ago and enjoys the interest she draws from passers-by. Fabric is expensive these days, so she finds old fabrics at Goodwill and other resale shops. She enjoys the detail that sets Victorian clothing apart from modern garb.