Featured Events and Programs at Cedar Mill and Bethany Libraries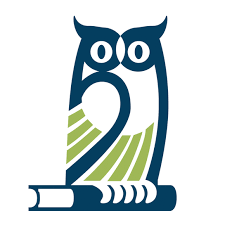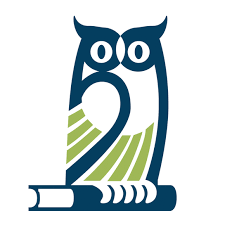 Find event calendars, storytime schedules and more at Library.CedarMill.org.
For Parents
The Struggle is Real: Emotional Health Challenges Facing Students Returning to In-Person Instruction Following COVID-19 School Closures
Tuesday, March 8, 6:30-8:00 pm, adults
This psychoeducational presentation addresses child development information and mental/emotional health challenges as children have returned to in-person learning. Learn how to support your children through this time. Presented by Claire Flemming.
Tantrums, Meltdowns, and Rage: Parenting Strategies for Calming the Storm
Tuesday, March 15, 6:30-8:00 pm, adults, registration required.
Is your elementary or middle school child prone to emotional outbursts? Dr. Ally Burr-Harris will review strategies for catching your child before the storm, calming a child who has passed that "critical window", and preventing future meltdowns from occurring. We will also review strategies for parents to stay calm in the face of a child's outburst. This seminar is designed especially for parents/caregivers of children 5-15 years old.
For all parent information series, learn more and find registration information at the library website.
Toddler Talk
Tuesday, April 5,  7-8 pm, adults
Join this fun workshop to understand your toddler's world, and transform tantrums, hitting, biting, and screaming. Let's laugh together and support one another to make raising a toddler more enjoyable, and support children who thrive. Presented by Positive Discipline Parent Educator, Megan Barella.  Registration required.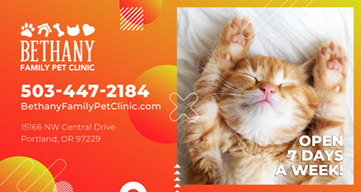 For Kids
Grab and Go Crafts
First Fridays, April 1, May 6, library hours
Stop by the libraries to pick up fun crafts while supplies last. One craft per child, please. Available on a first-come, first-served basis. Find more fun for kids at the kids' page.
Family Storytime at Home
Thursdays, March 10 and 17, 10:30 am, via Zoom, all ages
Live interactive storytime for all ages and their grown-ups. Learn STEM concepts, kindergarten readiness and pre-reading skills through stories, rhymes and songs. Visit our website for the most up to date information and registration link. Spring 2022 storytimes are March 3 to April 7 (no storytime on 3/24) and April 21 to May 26.
Find details and registration information at Library.Cedarmill.org/Storytime.
For Teens and Tweens
Teen Crafternoon: Bullet Journals
Saturday, March 12, 3-4:30 pm, Bethany Library Annex, ages 11-18
Learn about all the different things you can do with a bullet journal! With expertise from other teens that have done bullet journaling before, we'll walk you through different options for tracking and organization, with journals and art supplies provided. Registration required. Masks and proof of vaccination required.
Teen Game Night: Super Smash Tourney
Friday, March 18, 6-7:30 pm, Bethany Library Annex, ages 11-18
Compete in our Smash Bros Tournament. Meet your friends and play console games together. Switch, Wii and Gamecube games are available. Bring your own controls or use some of ours. Registration required. Masks and proof of vaccination required.
For Adults
ADHD and Neuro-Diverse Representation in Literature
Thursday, March 10, 6:30-7:30 pm, via Zoom
A talk plus a question-and-answer session with debut author Jenn Comfort (The Astronaut and the Star).
Monthly Groups for Adults
Newcomers can register by emailing AngelaM@wccls.org.
Writers' Mill
Sunday, March 20, 1-3 pm, via Zoom
Join fellow writing enthusiasts for inspiration and fun.
Melanie Dobson, author of contemporary, time-slip, middle grade, romance, and suspense, will help us learn how to research our writing topics (among other things). New members are always welcome. Find out more at portlandwritersmill.org, by contacting admin@portlandwritersmill.org, or through the librarians at Cedar Mill library.
Owl Book Group
Friday, March 25, 10:30 am-noon, via Zoom
Learn which titles the group will be discussing each month by visiting our website calendar.
Voices in Verse
Saturday, March 26, 10:30 am-noon, via Zoom
Share your own poetry or listen to others read their favorites.