Park News March 2022

Swim Instructor shortage limits Spring swim classes

THPRD, like park agencies throughout the U.S., has had a challenging time hiring and retaining swim instructors. Without qualified instructors, we cannot meet the community's need and provide enough swim classes to meet demand this spring.
For the spring term, we have been significantly impacted by the staffing shortage, resulting in the ongoing closure of pools, reduced hours, and a significant reduction in the number of swim classes offered.
We know the community relies on THPRD to provide safe, reliable, and affordable swim classes. And we understand how important these classes are to families. Learning to swim is essential and the community deserves dependable access to swim classes.
The tough reality is THPRD is struggling to hire and retain qualified people to teach swim classes. We are working hard to recruit staff, but we could use your help. If you know people with experience teaching swimming or lifeguarding, please refer them to THPRD. If you know people who are interested, we have trainings available and can teach lifeguarding skills. We appreciate your help in sharing these hiring opportunities broadly.
Please know, we will do everything we can on our end to increase our staffing to add swim lesson options as quickly as we can. We appreciate the public's patience, support, and understanding, as we do our best to build programming back to where it needs to be.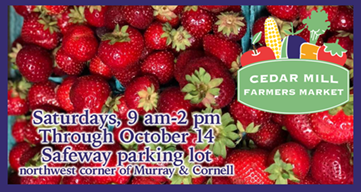 Learn more about THPRD's Lifeguard Training and Water Safety Instructor Certification.
Apply now to be a THPRD Lifeguard.
Become a Swim Instructor.
There are multiple full-time, part-time, and seasonal opportunities available. Explore all THPRD Job Opportunities and Apply Today!
Volunteer in the parks
Saturdays, March 12 and 19: Restore the Natural Areas of Jordan Woods & Jackie Husen Park
Saturday, April 2: Garden Work Party at Bethany Lake Park
Saturday, April 9: Restore the Natural Areas at The Bluffs Park
Sign up for these and more upcoming volunteer events here.