Sunset Theatre presents "Honk!"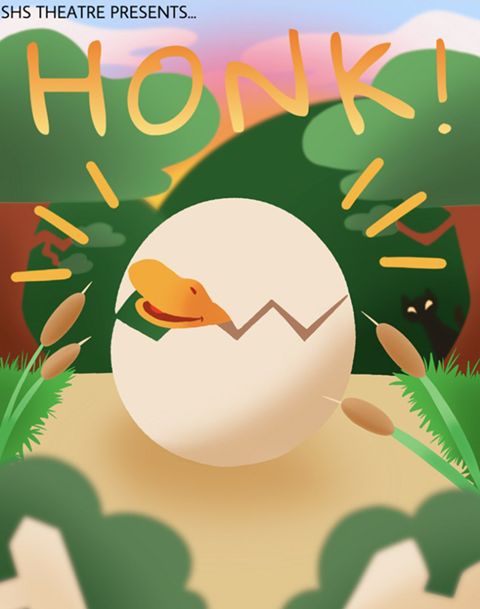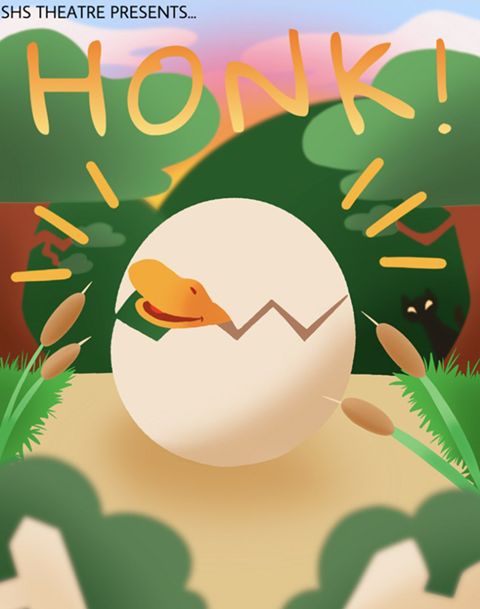 March 3, 4, 5, 10, & 11, 7 pm, additional matinee March 12, 2 pm; General Admission $10, Students $8, tickets available online.
Sunset thespians return to the stage this March with their Spring Musical production of Honk! A delightful musical based on Hans Christian Andersen's beloved story, "The Ugly Duckling." Honk! Tells the story of a misfit duckling, Ugly, who sets off on a perilous quest to find his mother after they become separated. Set against the backdrop of a quaint countryside, we encounter a gaggle of colorful and engaging farmyard characters who join the strange but lovable Ugly on his journey to find love and self-acceptance. Book and lyrics by Anthony Drewe; music is by George Stiles.