Robert "Mr. James" Newcomer 1931-2022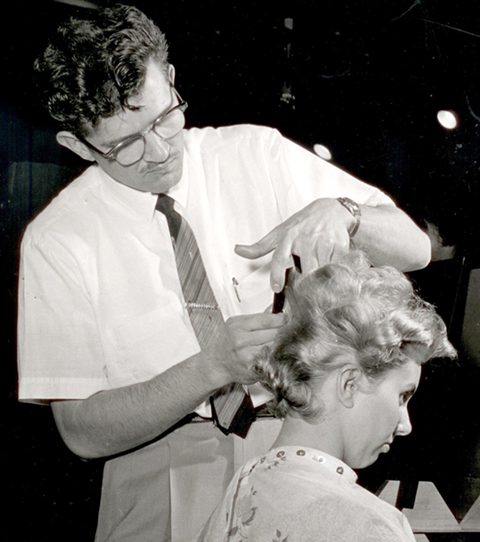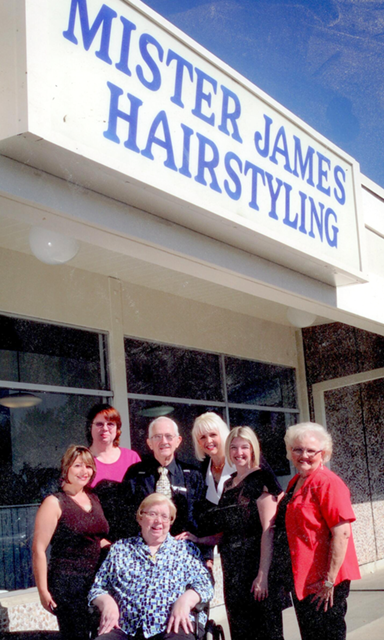 UPDATE:
Memorial Gathering
June 26, 3-5 pm,
Leedy Grange Hall,
835 NW Saltzman
Hundreds if not thousands of people in Cedar Mill had their hair done by Mr. James at his salon in the old Milltowner location. The shop was unpretentious but offered skilled cutting and styling along with a variety of select hair products. It was the first "Featured Business" in Cedar Mill News shortly after we began!
He came from German stock that had immigrated to Iowa, and he was born in Woodburn, Oregon. Prior to his career in hairdressing, he served in the Navy in Korea and on an aircraft carrier. He had dropped out of high school because of a "learning disability" but tested very high on the Navy's intelligence test.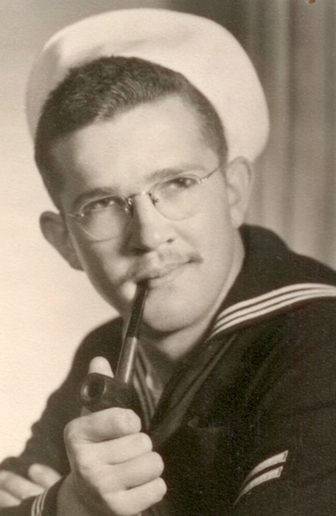 After getting out of the Navy, he was working as an orderly at the Oregon State Hospital. He noticed a nurse who was very kind to the mental patients at the institution. June recalled, "He was just out of the Navy, and my girlfriend said, "There's a fella over there who wants to meet you.'" June passed away in 2014 after managing the business side of Mr. James, working as a tax preparer, and serving as Treasurer of the Cedar Mill Business Association.
Before he learned hairstyling, he worked as a watchmaker and a lumberjack! He learned his craft at Phagan's School of Hair Design, and then worked for Mar-Don, a salon "chain" that eventually included eight locations. Mrs. Bales was his client, and she mentioned the center they were planning for the corner of Saltzman and Cornell.
He was a partner in MarDon and opened the salon at Milltowner in 1965 when the center opened. It later became Genie's and then "Mr. James" after the partnership broke up.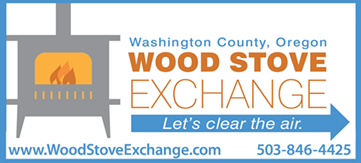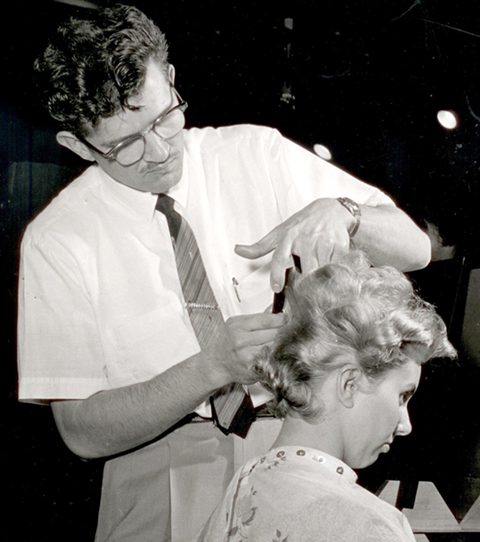 He led a Boy Scout troop in the early 70s, but instead of having them win badges, he took them on long-distance bike rides including all the way to the Olympic Peninsula!
Their daughter Zo-Ann grew up in the business and began doing hairstyling at 19. Her two kids also grew up around the salon! When Mr. James finally retired in 2011 (after 52 years!), she worked at a nearby salon and now works in Beaverton at Jade Salon. She was able to spend a lot of time with her dad and help care for him in his final years.
He is also survived by his son Larry and between Zo-Ann and Larry, there are four grandchildren and ten great-grandchildren. Zo-Ann asked him what he thought of having so many great-grandchildren, and in his typical dry wit, he said, "I didn't have anything to do with that!"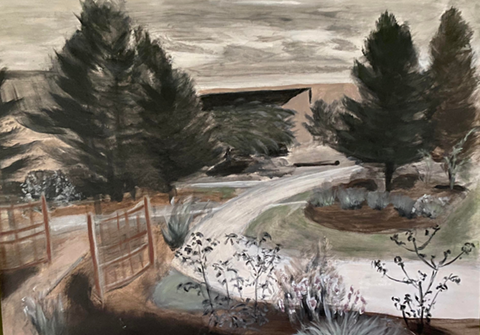 He was highly creative and expressed it through painting, sculpture, furniture making (he made all the cabinetry in the shop), and many other crafts and arts.
Zo-Ann is planning to have a memorial gathering this summer at Leedy Grange, across from the old location of the shop. We'll share details when we have them.
Donations in Mr. James' name may be made to Edison High School, an independent school for kids with learning differences. Visit the site and click on Giving.