Business News April 2023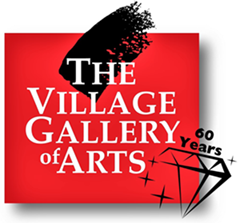 Second Edition Expands Hours!
Starting on April 9, Second Edition Resale will be open on Sundays! Joining our Tuesday-Saturday, 10-4 schedule, we will be open Sundays from noon-4. This will be a shopping day only; no donations can be accepted on Sundays or Mondays due to staffing shortages. Come enjoy a peaceful Sunday afternoon shopping experience with us, soon.
Proceeds from Second Edition resale benefit the Cedar Mill and Bethany Libraries.
The Cedar Mill Farmers Market is back!

Our opening day is Saturday, May 6 and we are working hard behind the scenes to bring this fabulous farmers market to our community. As always, featuring all the produce, prepared food, art vendors, music, and more, that you've come to expect over the years.
Many ways to be involved: We have new vendors and are always looking to add more. If you are interested in being a vendor, please click here.
We're always looking for business or individual sponsors for one of our programs. Please click here for more information.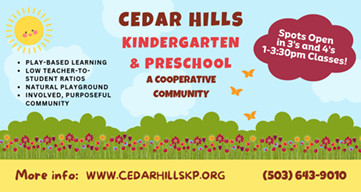 Volunteers and musicians are vital to the success of the market too. Email the market manager for info, at ourcmfm@gmail.com.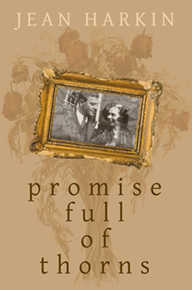 Local author's book is published
Local author Jean Harkin announces her debut novel: Promise Full of Thorns. The 263-page historical fiction novel has been published by Brown Posey Press, an imprint of Sunbury Press. The story follows a couple and their family through WWII until 1992, as a promising future is challenged by secrets, loss, and betrayal. Jean is a long-time member of the Writers' Mill group that meets monthly at the Cedar Mill Library.
Available in e-book or paperback, the novel can be bought through book sellers and from the publisher, sunburypress.com.
Shred event
Saturday, May 13, 8-10 am, Oak Hills Rec Center, 2085 NW 153rd, free
The Springwater Group at Morgan Stanley will host a complimentary shredding event, just in time to dispose of no-longer-needed documents post tax season. In addition to the shredding event we'll be providing an espresso/smoothie cart and pastries. Email Tim Tank for more information.
Bethany Village Easter Egg Hunt!
Saturday, April 8, 2-4 pm,4720 NW Bethany Blvd, free
Each year on the Saturday before Easter, we host the Bethany Village Easter Egg Hunt! Visit participating businesses all around the Village to collect fun goodies. Finish the Easter Egg Hunt at Bethany Athletic Club with games, activities, and photos with the Easter bunny! For more information, visit the website or any of our social media accounts linked on the website.
Integrative Bodywork session with Sea Cummins available!
Requested day and time, $125
Join us for our Spring Special: one power shake green drink included with your 60-minute Integrative Bodywork session with Sea Cummins in Bonny Slope. For booking information, please send a message to 917-588-6015 with requested day and time.
Celebrate Youth Month at Sunset Credit Union

April 1-30, 1100 NW Murray Blvd. #200.
Get your child or grandchild off to a good financial start. During the month of April, you and your child (or grandchild) can each earn $25 when you open a Sunset Credit Union Youth Account for them. Simply stop by during the month and open a Sunny Savers or i$ave Account and we'll put $25.00 in your account and $25.00 into theirs. Sunset Credit Union serves anyone who lives, works, worships, or attends school in Washington County, so tell your family and friends that they too can earn some cash when they open a Youth Account at Sunset. You can learn more about Sunset Credit Union by visiting sspfcu.com, giving us a call at 503-643-1135, or by stopping by the office.
Village Gallery of Arts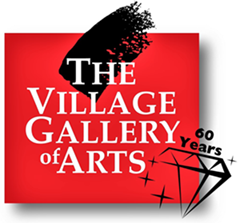 60th Anniversary Celebration!
Sunday, April 16, 3-5 pm, Village Gallery of Arts,1060 NW Saltzman Rd. (east of the library)
Enjoy cake and refreshments while browsing the Spring Award Show! Our juror for this show is Harold Walkup—locally, nationally, and internationally known watercolorist, and an early member of our Gallery. Harold's paintings have won many awards and are in collections throughout the U.S. and other countries including Spain, South America, Russia, France, and Italy.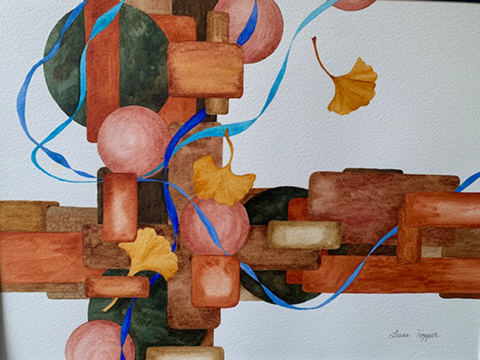 Big & Bold Artist
Laura Hopper: "Love Unites," mixed media. Over the years Laura managed to find spare moments to paint as she enjoyed life as a wife, mother, career teacher, and real estate agent. Today she has the freedom to paint often, and she finds joy in painting in a variety of styles with watercolor, acrylics, and sometimes alcohol inks. She adds collage, gold leaf, or found objects when her painting becomes too serious. She loves hearing people say her paintings make them feel happy.
April Classes for children
Join an exciting class learning a variety of art forms! A team of rotating instructors provides a chance to explore a variety of media and approaches while building artistic concepts and skills. All supplies included. For registration and more details, visit the VGA website.
Thursdays, April 6,13, 20, and 27, 3:45-5:15 pm, ages 7-11
April classes will include Marbling, Acrylics, Spring Origami Mobiles, Gelli Plate Printing. Coming in May: Pottery/Ceramics, 4 Seasons Art, Sculpture.
Adult Classes and Workshops
Introduction to Watercolor Painting 1
Tuesdays, April 4, 11, 18, and 25, 1-4 pm
Susan Pfahl offers an introduction to watercolor for the absolute beginner. We will discuss the supplies and why we use them. Then we will play with a few basic shapes and add a bit of perspective. While masterpieces are unlikely, this class offers a start to your watercolor journey.
Basic Drawing
Thursdays, April 6, 13, 20, and 27, 9:30-12:30 pm
Debbie Teeter offers this class for the beginner or someone wanting to sharpen their skills of observation. We will work with different types of black & white drawing media to explore contour line, value range, and technique, focusing mostly on simple shapes.
Abstract Considerations in Painting
Wednesdays, April 5,12, and 19, 4 sessions (3 hrs each), 9:30-12:30 pm, max 8 students.
Intermediate to Advanced. Erik Sandgren teaches watercolor and acrylic. Emphasis on compositional rhythms, advancing and receding color, strategies for revision and unpacking examples of master paintings. Sessions will be a combination of demonstration, discussion, critique and studio practice in response to the interest of participants.
Italic Calligraphy
Mondays, April 10,17 and 24, 1-3 pm
Write your thoughts beautifully! Susan Pfahl teaches an introductory class which covers how to create letter forms in the Italic script. The goal of this class is to give you the basics so you can practice and perfect your calligraphy on your own outside of class. If you have never held a calligraphy pen, or if you are looking for a refresher, this is an excellent opportunity to hone your skills. The left handed are also welcome.
Introduction to Meticulous (Gongbi) Chinese Brush Painting
Saturday, April 15, 10:30-12:30 pm
Joanna Brown teaches Gongbi, a careful realist technique in Chinese painting, the opposite of the interpretive and freely expressive Xieyi (freestyle) style. You will learn the basic techniques of Gongbi painting with individual instruction, tips and ideas.
The Village Gallery Mission is: "To ignite the joy of learning, creating, and appreciating art in our community. We support professional and emerging artists by providing high quality affordable art education to children and adults as well as providing venues for sharing their work. Village Gallery of Arts is a non-profit (501c3) organization, receives no taxpayer money, and is staffed entirely by member volunteers.
Wildwood Wine Tasting
April 14, 5-7 pm, Wildwood Taphouse, 12545 NW Cornell Rd.
Come join us to enjoy some wine as we head into spring and summer. We'll be sampling and selling bottles of a Sparkling Rosé, Chardonnay, Sauvignon Blanc, Pinot Gris, and a Red Blend. Our last wine event was a blast, so don't miss out. Come, taste, and order bottles or cases of the ones you love. Visit wildwoodtaphouse.com for more information.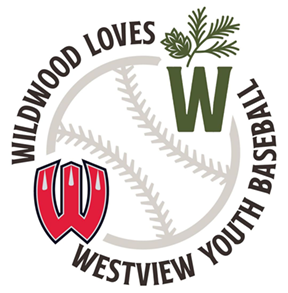 Wildwood supports the community
We are rolling out a fun way to support organizations in our community at Wildwood Cedar Mill! All month long we will be giving 20% of proceeds from our "community tap" to a local organization. The community tap is a single tap that will rotate but will always feature a great brew!
For the month of April, we are partnering with Westview Youth Baseball! Proceeds will go towards helping scholarship families in need for seasons to come. Additionally, on April 29th, we will donate a portion of ALL proceeds to WYB.
Keep an eye out for monthly announcements of what organization we will be partnering with each month! We are grateful for our community and are honored to help support the people who support Wildwood!
Easter Service at Skyline Memorial Gardens
Sunday, April 9, 6:45 am, 4101 NW Skyline Blvd., free
Please join Skyline Memorial Gardens for their Easter Sunrise Service. Event will be outdoors (weather permitting) so please dress warmly. Light refreshments to follow.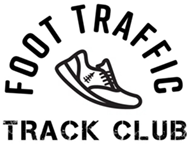 Youth track program
Mondays and Wednesdays, April 24-May 31, 4:30-5:30 pm, Terra Linda Park, $79
The Foot Traffic youth track program is open to all students grade 2-8 and is a fun introduction to track and field. Visit our website for more information and to register. Fee waivers are possible, see website for details.
Will the banking turmoil impact housing?
To say mortgage interest rates are in a turmoil is an understatement. With the collapse of a few banks, pressure eased on buyers momentarily. When the Bond market drops, the interest rate does too. The interest rate is driving home purchases, not just in Cedar Mill, but throughout the country.
If you are a Buyer, you were lucky enough to lock your loan when the interest rates fell from 7% to just over 6.5%. If you are a Seller, you are seeing the impact of the rate fluctuation with fewer Buyers. You are still seeing about two offers on your updated home in Cedar Mill, with your sales price up year to date 7.3%. Your average sales price per square foot is up year over year at $322.
On my listings that are in updated, perfect condition, I have seen enormous interest, with multiple offers over asking, but not by much. The successful Buyer is coming back with a repair list they never would have thought of asking for last year. The Sellers are having to negotiate hard. Buyers are also taking advantage of the not-in-perfect-shape homes and making lower than asking offers. They have been trying to time the chaos of the interest rates. They are dipping their toes in and backing off, then coming forward once they've locked into an affordable rate.
It has been a roller coaster, but the Spring Market always is. Our Spring Market started in late-February, rather than early January. We still have few homes on the market, which of course creates a bidding war and increased home values. It's a terrific time to sell, as I said prices are up, with most houses getting multiple offers. For Buyers it's THE TIME to buy!
Because of the erratic interest rates, you will find less or no competition. If you go after a not-perfect house (carpet needs to be replaced, house painted in and out, etc), you likely will be the only one in the game. You can save thousands of dollars, add your own sweat equity, and refinance next Spring when hopefully the interest rates will have dropped into the 5% range, and all those Buyers you beat out now will be lined up trying to buy.
It would be my pleasure to answer any questions you may have regarding our real estate market. Please don't hesitate to call: 503.706.6358 or email me at jdempsey@windermere.com. Jan Dempsey, Realtor, Windermere Realty Group