FLIP! A new children's museum!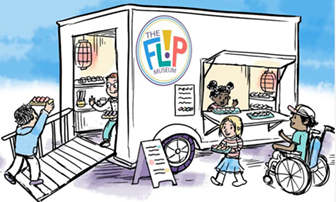 FLIP: Families Learning through Inspired Play, is an effort underway to restore this important resource to families now that the former Portland Children's Museum is no more.
Jack Graham, President and Treasurer, explains, "We are building partnerships with the cities of Beaverton and Portland to establish permanent locations on the east and west side. We want to assure we are accessible for the entire metro area.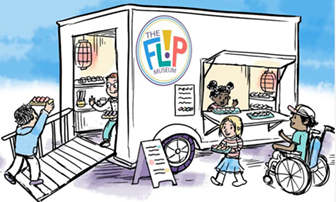 "We are launching mobile exhibits in an effort to begin serving the community right away, while we gather community input on what the museum should be. The first exhibit will provide a fun interactive play space where children can experiment with what it's like to operate a life-size food truck specifically designed for kids.
"We are tentatively targeting 2026 to launch our first museum location, likely in a temporary space. Our museum will be similar in many ways to the old museum, but with an emphasis on arts and culture. We want this to be a multicultural children's museum, where everyone in the community feels welcome."
People can donate or sign up for the newsletter on their website. They can also follow them on Facebook. They plan to have more opportunities to get involved starting this summer.