April 2023 Development News

Life Time Fitness & Work opening soon
We talked with General Manager Jarod Cogswell at the Life Time "Preview Center" to get details on the huge development that is near opening at the corner of Barnes and Cedar Hills Boulevard. The Preview Center is open now in the northwest corner of the Peterkort center.

They expect to open around the end of May, and everything should be finished and ready to go then. They will have public tours by appointment.
There are two separate buildings, with Life Time Work, the coworking building, at the corner, and the "athletic country club" closer to the freeway. Ultimately, they anticipate up to 15-20K members for both spaces, which includes all family members. The "Kids Academy" offers programs for kids of all ages to have fun and learn while parents enjoy club amenities and classes. Members will get two guest passes each month.
At some point there may be the opportunity for public rental of spaces, but they are focusing on membership now. They are committed to being part of the community and are open to supporting groups with sponsorships and other options.
Membership in the athletic/fitness center is included with the coworking space membership. There are different levels of membership providing work space options, including private and shared office spaces, a food & beverage kitchen, a variety of meeting areas, and even a fine-dining setup. One option is a corporate membership, so that the benefits of using the work space include use of the club for the employees.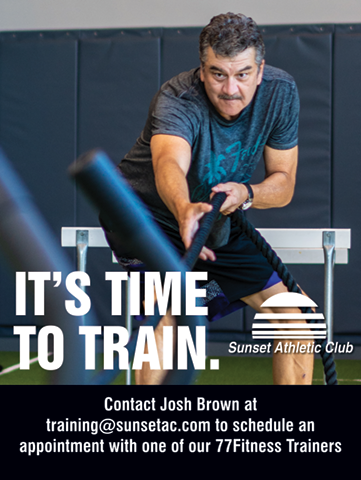 We asked about progress on having the contractor fix the drainage problem at the corner. Cogswell says the construction team will be grinding and repaving, as well as adding another curb inlet.
Cogswell notes that this location has the most diverse offerings of any Life Time club in the country. For example, the Life Spa day spa includes a hair salon, an esthetician, massage, and more.
Visit the website to learn more and sign up for the waitlist. An article that Cogswell shared with us has more details.
Wetland work on THPRD's Laidlaw property
Tualatin Hills Park & Recreation District purchased 25 acres from Ken Findley in 2019. Now the Bronson Creek Greenway Restoration Project is underway to "enhance and preserve wetland, riparian, and upland habitat for multiple wildlife species including native turtles, amphibians, waterfowl, songbirds and mammals, while also reducing habitat conditions that are more favorable to invasive species such as bullfrogs, warm-water fish, nutria, and reed canarygrass." The project is managed by Cascade Environmental Group and is permitted through the Army Corps of Engineers, the Oregon Department of State Lands, and the Oregon Department of Environmental Quality.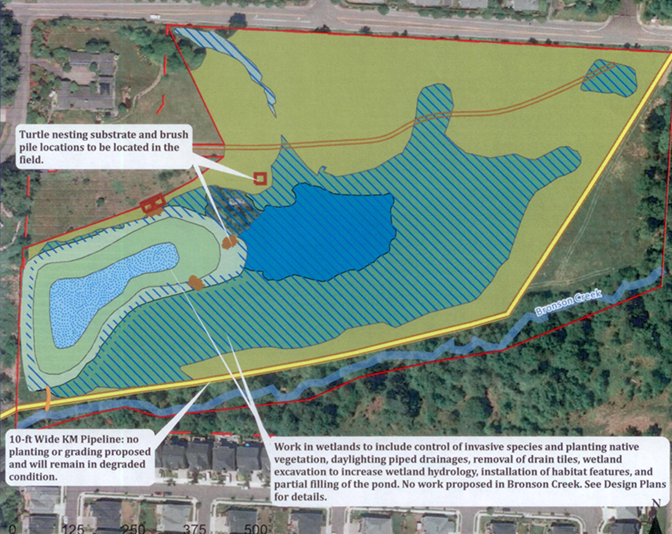 Recent work at the property likely involved catching some of the animals prior to "dewatering" the pond to allow habitat restoration. We'll have more information in a future article.