New restaurants open now and coming soon!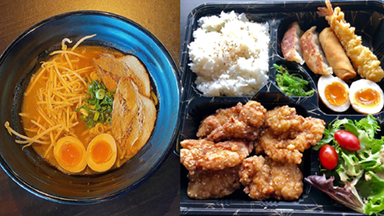 Grand Opening of Ninja Ramen & Bento!
Sunday-Thursday 11:30-8:30, Friday-Saturday 11:30-9, 13514 NW Cornell Rd. (Next to Cedar Mill Liquor)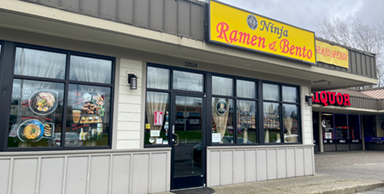 My name is Taka, and I'm a Ramen Master. My wife's name is Chiga, and she's a certified Japanese Chef. We hail from Tokyo, Japan, and are proud to bring our authentic Japanese Ramen and other dishes to our local community.
Our Ramen Broth is made using pork bones and boiled for over 16 hours to achieve a rich taste. We don't use any MSG in our broth. Additionally, our noodles are carefully selected Temomi Noodles. They are slightly thicker noodles that have been hand-massaged, and they pair perfectly with our all-natural pork bone broth.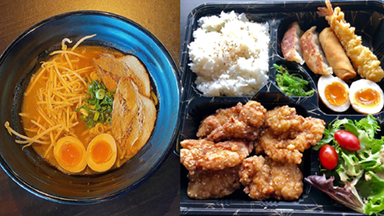 Chef Chiga designs our Bento boxes, focusing not only on nutrition and taste, but also on aesthetics. When our customers receive their food, we want them to experience more than just a meal; we want them to feel an emotional connection with their food.
Please come visit the store, (in the former Thai Orchid space next to Cedar Mill Liquor) or place an order through the website, meal delivery apps, or call 503-352-4428.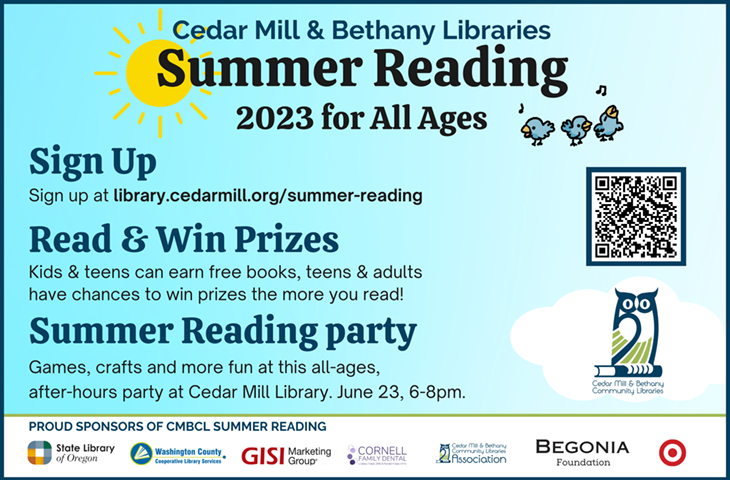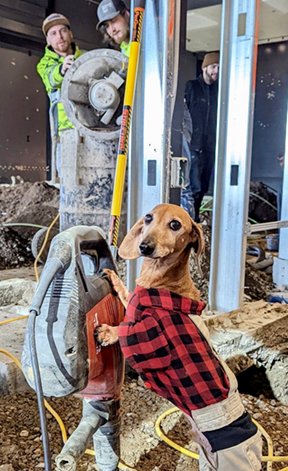 Elephants Deli opening this summer on CHB
Construction is underway! Elephants on Cedar Hills is going to be a beautiful location and one of our largest. Our newest Elephants Delicatessen location will feature our popular grab-and-go selections plus a grill, fresh-prepared foods, gelato, cheese and charcuterie, wine, beer, espresso service, and specialty grocery items. The new location is at the corner of Jenkins and Cedar Hills Blvd. in the former Bargarten space.
Pop Pizza and more coming to Milltowner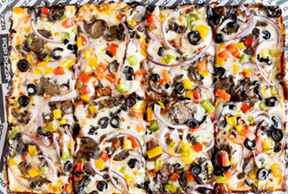 Pop Pizza
The new spot next to Wildwood will have dine-in and takeout options, and hopefully will open in June or July. Pop Pizza is a popular spot on the east side now, with Detroit-style square pizza, salads and other sides, and the current location offers a DIY kit so you can make your own at home. We'll let you know more as we find out.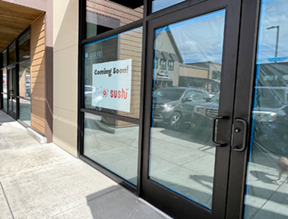 Mio Sushi
Signs are up in the windows in the two-story building in the Milltowner center, but we're not sure when they'll open the newest location of this small northwest sushi chain, a group of 11 locally-owned restaurants throughout Oregon and Washington. Visit the home page and scroll down to learn about their history.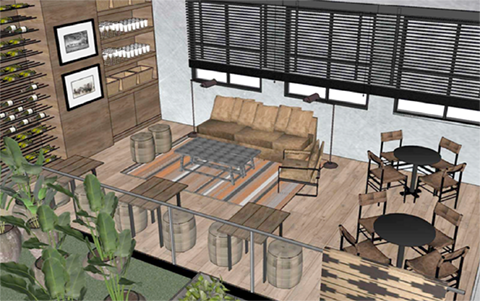 Abuela Chona
Argentinian wine and a variety of sweet and savory pastries including their famous empañadas will be available in the long-awaited location next to White Birch. From their preview page, they will feature tables for two, four, and six throughout, a mezzanine lounge with a sofa, coffee table, and lounge chair, a 500-bottle temperature-controlled wine storage display, and original artwork from well-known Argentine artists, all with a wine-centric theme.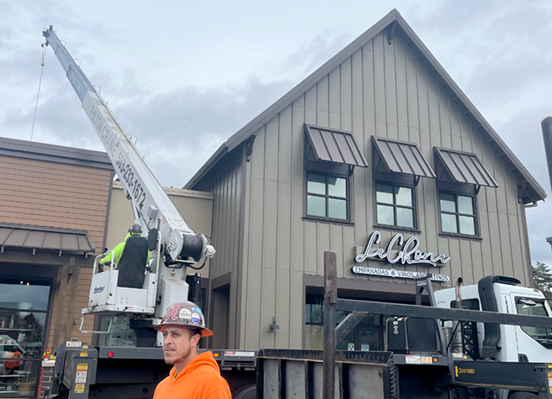 A contractor working on the kitchen exhaust system told us that they, along with all other construction projects in Washington County, have had to endure very long delays getting inspections done. After completing a part of a project, it could take up to three weeks to get the inspection, and it wasn't possible to request it until after the work was finished. He understands that the Land Use and Transportation (LUT) department is having trouble finding qualified applicants for unfilled positions. In the meantime, we're hungry!