Adopt One Block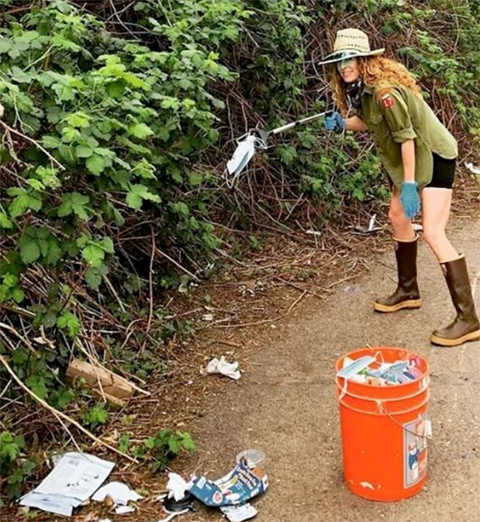 Does it bother you to see trash and discarded items littering your neighborhood? Would you like to feel empowered and prepared to do something about it? There's a group for that!
AdoptOneBlock (AOB) officially launched in the fall of 2020. The nonprofit is headquartered in Portland, OR though it functions across Oregon and Washington.
Olivia Langley, Director of Operations for the nonprofit, gave us this information. "AdoptOneBlock's program is focused on the consistent cleaning cadence of individual volunteers rather than big group one-off cleanup events. The interactive map, or "Heat Map" as we like to call it, is located on the landing page of the AOB website. You can view the map here."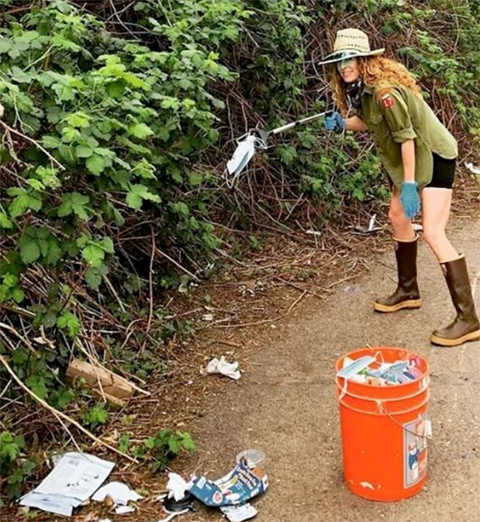 Then you can sign up to adopt your block or one nearby. Because a lot of our area is suburban and doesn't get a lot of trash strewn around, I asked, "Can people adopt a block they don't live on?" She says, "Yes! People can adopt a block they don't live on, though we strongly recommend keeping it close to home. If you are making a commitment to care for the block on a regular basis, you are more likely to stick to that when you stay within your own neighborhood – rather than driving across town.
"That said, if there are areas you frequent already, such as blocks surrounding certain parks, those might be good alternative options. The idea is to adopt a block that you care about as it is present in your neighborhood or regular life. For example—some families are adopting blocks around their kids' schools. Some people are adopting the block their church or club resides on, etc."

The "How it Works" page on the website explains it this way:
You clean up the block you love the most, when and how you want, with cleanup supplies we deliver to you for free. No Meetups, no commuting or scheduling to volunteer, no organizations to join, no fundraising. As an AdoptOneBlock volunteer (or as we like to say: Block Ambassador), we ask you to maintain your adopted square block free of litter over the course of one year.
We suggest that each Block Ambassador cleans their adopted block weekly on the schedule that is most convenient for them. We are happy to provide a trash grabber, trash bags or bucket, gloves, and if necessary, sharps medical containers – all FREE to make it super easy to help. Ordering free supplies is enabled upon completion of the block adoption.
And if you want to share your accomplishments with others, there is a group on Facebook called 'AdoptOneBlock: Oregon.' Many folks like to share about their cleanup efforts on our Facebook page or the NextDoor platform which is more localized to one's immediate neighborhood.
In addition to enjoying a cleaner neighborhood, it's an activity that will inspire you to get out and about and maybe even meet some new neighbors.