Community News May 2022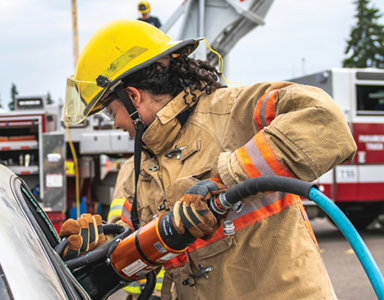 THPRD Summer Camps
THPRD has planned a variety of sports, recreation, tennis, and nature camps for campers age 4-15 starting June 27. These full-day and half-day camps will be offered through the Babette Horenstein Tennis Center, Cedar Hills Recreation Center, Conestoga Recreation & Aquatic Center, Garden Home Recreation Center, Tualatin Hills Athletic Center (including Camp Rivendale at Jenkins Estate), Tualatin Hills Aquatic Center, and the Tualatin Hills Nature Center.
THPRD is committed to providing a fun, memorable, and safe camp experience. We will be monitoring state and federal guidelines and will adapt our programs, as needed, to ensure the safety of all participants. We will communicate any changes to families as guidelines are updated.
Register and find more information at the THPRD Summer Camp website.
WashCo Bikes

WashCo Bikes, a non-profit bicycle organization, makes bicyclists and bicycling better throughout Washington County. We're now offering week-long, daily summer bike camps for kids 8-13 years old in various communities in Washington County. We also offer many other programs, such as our Confidence in Traffic class, for those wanting to feel better about riding in traffic.
Registration (or re-registration) is required for all events. Register or find more information through our website or email Nancy at info@washcobikes.org.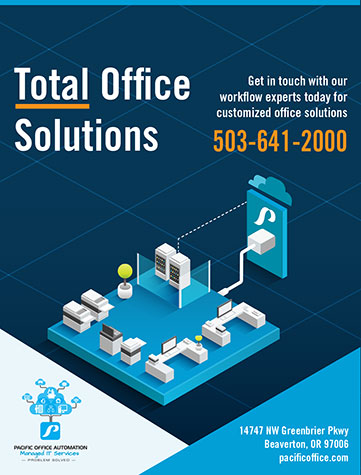 Rep. Maxine Dexter's Town Hall
Tuesday, June 7, 5:30 pm, via Zoom and in-person, place TBD
Representative Maxine Dexter will be co-hosting a hybrid town hall with Representative Reynolds and Senator Steiner Hayward. There will be opportunities to attend via Zoom or in person. We are working on securing a space and will provide an update through the link once we have the address. Register for the Zoom meeting.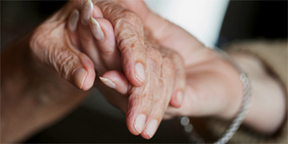 Moving mom in—tips for a successful transition
Thursday, May 5, 4-5 pm via zoom, free
Thinking about moving a loved one in with you? Contemplating being their primary caregiver? Join us for an informative discussion on how to prepare, plan, organize, and create a safe living space. Register here for the free Zoom meeting presented by the nonprofit Portland Elder Care Council.
Apollograms
Friday, May 20, all Apollograms are due
Apollograms are notes or cards that are shared with Sunset High School seniors at the end of the year during the 2022 Senior Breakfast Sharing. It's a Sunset High School tradition. Many students keep these special notes long after high school. They are truly heartwarming messages and students are often surprised to read them. Anyone is welcome to send an Apollogram!
If you want to let a graduating SHS senior know how you feel about them, you can use the Apollograms form, or you can send your own card. If you would like to email an Apollogram, send them to shsapollograms@gmail.com. To drop off written Apollograms in person, there are collection boxes located at Sunset High School in the Main Office, in the College and Career Center, or by the student store (Monday-Friday). To mail your Apollogram, send it to Sunset High School, Attn: SHS 2020 Apollograms, 13840 NW Cornell Road, Portland OR 97229.
SHS graduation is June 10 at the school.
Young Artists Concert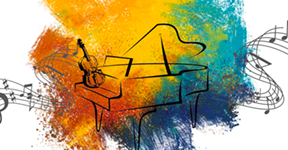 Friday, May 13, 7 pm, The Reser, 12625 SW Crescent St., Beaverton; Sunday, May 15, 3 pm, Village Church, 330 SW Murray Blvd., tickets available online.
Beaverton Symphony presents two opportunities to enjoy our Young Artists Concert, which is always a highlight of the concert season. This annual performance showcase and scholarship opportunity brings you the best young musicians in Washington County. Learn more and buy tickets here.
The Young Artists Concert is sponsored by OnPoint Community Credit Union and funded in part by the Regional Arts & Culture Council, as well as the Cultural Coalition of Washington County.
Bethany Village Spring Market
Thursday, May 19, 2-5 pm, Bethany Village, 15320 NW Central Dr.
Join us for the Bethany Village Spring Market to enjoy live music from Shaymus Hanlin Page and food & product vendors.
Young women can explore a career as a Firefighter
First camp: July 8-10, Portland Fire & Rescue Training Center, 4800 NE 122nd Ave., Portland
Second camp: July 15-17, Tualatin Valley Fire & Rescue Training Center, 12400 SW Tonquin Road, Sherwood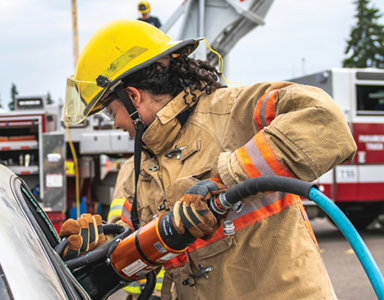 Applications are being accepted for Portland Metro Fire Camp for young women ages 16-22. This camp is an all-encompassing introduction to a rewarding profession. Participants will learn what it takes to be a firefighter while completing hands-on training in hose and ladder skills, vehicle extrication, search and rescue, ropes and knots, live-fire operations, aerial ladder climbs, forcible entry, emergency medical skills, and other firefighting tasks. They will also receive instruction from professional female firefighters from multiple agencies on how to prepare for interviews and gain insight on what it's like to have a career in the fire service as well as the importance of good nutrition and physical fitness.
This free fire camp will be offered twice this summer on two weekends. The deadline to apply for both camps is May 30 at midnight. Space is limited. Notifications of those selected to participate will be emailed the week of June 1. Applications and more information are available online.
Cedar Hill Ready news
Host a Prepare Your Neighborhood! meeting
Cedar Hills Ready invites you to get prepared with your neighbors by hosting an hour-long private training, where our volunteer facilitators will help you and your neighbors get organized. You'll learn the 9 Steps to take after a disaster, and much more. You can meet in person, or we can provide a Zoom meeting room for your gathering. Call, email, or sign up to schedule for your free Prepare Your Neighborhood training.
Take Action This Month!
While Cedar Hills Ready takes a break in May, here's what can you do now to get ready? (from CHR's Get Prepared Now!)
Under every bed in your home, place a sturdy pair of shoes, hard hat (or bike helmet), sturdy gloves, flashlight and a whistle.
Date and store a supply of necessary medicine(s).
Start putting supplies in storage containers and include blankets or sleeping bags for each family member.
Ask WCSO: How does law enforcement respond to houselessness in our community?
The Washington County Sheriff's Office appropriately dedicates time and resources to people experiencing houselessness to ensure safety for all of our community members. Deputies work directly with community partners to connect the unhoused community with available resources, conduct risk assessments, and engage with all community members to improve the livability of Washington County.
During the global pandemic, Washington County has followed guidance from the Centers for Disease Control and Prevention (CDC), the Oregon Health Authority, and County Public Health officials to allow people camping outdoors to remain where they are when safe to do so. The Supreme Court case Martin v. Boise also impacts local governments by prohibiting enforcement action against people sleeping outside due to a lack of available shelter space in the community.
Our goal is always to promote public safety and to support all our community members, so we ask anyone with information to report suspicious or criminal activity to non-emergency dispatch at 503-629-0111.
To learn more about the Washington County Sheriff's Office houseless resources, visit the WCSO HOPE website.
Celebrating diverse Asian American experiences in Oregon
Friday, May 6, 7-9 pm, Patricia Reser Center for the Arts, 12625 SW Crescent St, Beaverton, free
The Immigrant Story presents an evening of pan-Asian music and live storytelling in observance of Asian American and Pacific Islander Heritage Month. Eminent Portland-area musicians will perform original music by composer and arranger Balamurali Balu. Following their performance, storytellers with diverse Asian backgrounds will share stories of belonging, exclusion, and identity.
The stories shared through music and narrative draw particular focus on the history of xenophobic policies that resulted in the discrimination and erasure of many Asian Americans. These powerful narratives inform Oregonians about an important aspect of our past as a state and as a nation and offer an opportunity for reflection on our collective history.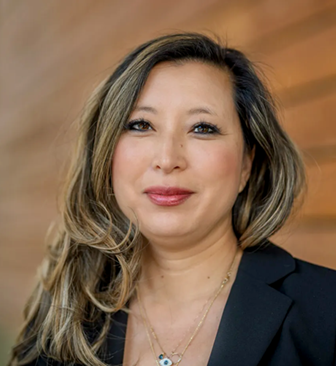 Liani Reeves, one of the event's featured storytellers and the first Asian American president of the Oregon State Bar, noted that "As international adoptees, our stories are often missing from the immigration narrative. I am honored to have the opportunity to tell my story as an involuntary immigrant who has faced complex issues of identity and belonging on the path to becoming an American."
The event is part of a broader campaign, Oregon Rises Above Hate (ORAH), that seeks to amplify the narratives of Asian Americans in Oregon to draw attention to the rise in hate aimed at Asian Americans in America. This event is one in a series of events leading up to an ORAH rally on May 14.
An award-winning nonprofit organization, The Immigrant Story documents and archives the voices and stories of immigrants in short, visual, written, and podcast formats. The organization's vision is to provide curated and relevant content to enhance empathy and create an inclusive community. The goal is both to advance the national dialogue and to dispel myths about new Americans through strong, thoughtful, narratives.
Learn more at TheImmigrantStory.org.
Civics for Adults: Citizen Activism 101: Making Change Happen
Thursday, May 19, 6:3 -8 pm online
Learn about citizen activism, advocacy, tools and strategies for engaging with government, lobbying, and tracking the legislative process. This is a return presentation on this topic of high interest by Donna L. Cohen, MLIS, MEd. Register now!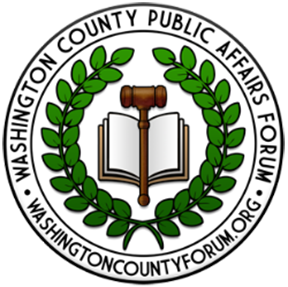 Public Affairs Forum in May
For the time being, the Forum continues with the second half of its 2021-22 season online, providing another engaging month of speakers! You can obtain the Zoom link to join these free events by visiting the Forum website. Please also stay tuned for upcoming information on how and when the Forum may resume in-person meetings.
All meetings begin at noon.
Monday, May 9
Cornelius City Manager and Former Beaverton Mayor Rob Drake on Public Service as they prepares to retire
Monday, May 16
Hawthorn Walk-In Center and Local Mental Health Systems
Monday, May 23
Dr. Jim Moore of Pacific University with an Analysis of Election Results
Founded in 1956, the Forum provides a place for the interchange of ideas on civic matters. Each week the Forum brings together community leaders, members, and guests who care about what happens in Washington County, the Metro region, and our state.
Rice Museum offering guided tours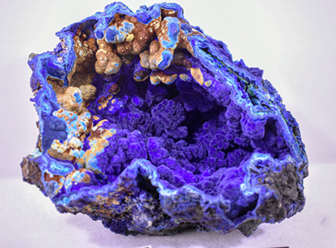 No, it isn't a collection of rice! The Rice Museum of Rocks and Minerals houses a world-class collection recognized as the finest in the Pacific Northwest and one of the best in the nation. And it's just down the road from Cedar Mill in Hillsboro!
The Museum showcases not only fine rocks and minerals, but also fossils, meteorites, lapidary art, and gemstones from both the Pacific Northwest and all around the world. The Museum is listed in the National Register of Historic Places for its unique architectural style, natural stonework, and the extraordinary native Oregon woodwork found throughout the building.
The Rice Museum of Rocks and Minerals is offering free group tours (guided experiences) March-November. Limited-capacity group tours offer content appropriate for grades 1-6 and families.
Advanced registration is required. Priority preference is given to families that have been negatively affected by COVID-19. Visit the website to learn more about the museum, and register here.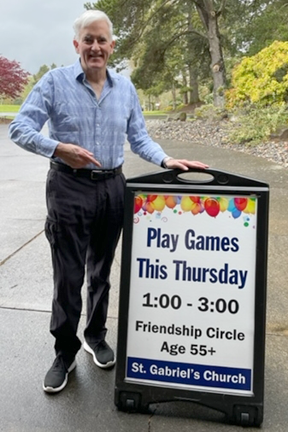 Games! Games! Games!
Thursdays, May 12 and 26, 1-3 pm, St. Gabriel's Episcopal Church at 17435 NW West Union Rd., free
Are you age 55 and better? Interested in meeting new people, developing and enhancing friendships while enjoying games? Join the (non-religious) gathering called Friendship Circle!
No skills required; we play several different games and if there's something that people want to learn, we rely on other members to teach us.
If you have any questions, please email the church office at office@stgabrielpdx.org or call 503-645-0744.
Viva Village May events
Viva Village is a Beaverton-area grassroots organization of members and volunteers who focus on enhancing and expanding the ways we can age well. We provide connections, programs, volunteer services, and referrals so members can lead engaged, healthy lives. For more information visit our website. Please RSVP for all events by contacting vivavillageeveents@gmail.com or 503-746-5082. Links for zoom meetings will be sent to those who RSVP. Members-only events are listed on the website and in the web version of The News.
Open to the public
Online Age Cafe
Saturday, May 6, 11am-noon, via Zoom
Small group conversations exploring topics of interest to older adults. Co-sponsored by Viva Village, Beaverton City Library, Beaverton Committee on Aging (BCOA), and Washington County DAVS. Contact Viva Village for registration information and monthly topic.
Online Viva Village 101
Sunday, May 14, 10-11:30 am, via Zoom
A fun and informational session about Village life for prospective members and/or volunteers.
Men's Coffee Break
Tuesday, May 23, 10–11 am, Ki Coffee, 4655 SW Griffith Dr. #160, Beaverton
Conversation and coffee.
Online Viva Village Book Club
Wednesday, May 24, 1-2:30 pm, via Zoom
Selected book: Nowhere Girl: A Memoir of a Fugitive Childhood by Cheryl Diamond.
Members-only
Online Working Mindfully with Stress
Mondays, May 2, 9, 2 pm
Participants use meditation techniques to reduce stress.
Online Women's Coffee
Tuesdays, May 3, 10, 17, 24, 31, 10 am
Coffee and conversation
Women's Coffee In-Person
Wednesdays, May 4, 11, 18, 25, 10 am
Jim & Patty's Coffee, 4130 SW 117th, Beaverton 97005. RSVP recommended.
Online Tai Chi Classes
Thursdays, May 5, 12, 19, 26, 10–11:30 am
Learn Tai Chi technique with certified instructor, Richard Chew.
Hybrid Writers Group
Thursdays, May 5, 12, 19, 26, 1:30–3 pm
Join other Village writers at a member's home in South Beaverton or join via Zoom.
Viva Village Nature Walk
Saturday, May 7, 9:30 am. Commonwealth Lake Park. Park on the street near the intersection of Dellwood and Foothill. RSVP recommended.
Life Stories
Tuesday, May 10, 2 pm. Southminster Presbyterian Church, 12250 SW Denney Road, Beaverton 97008
Janet Cruz will speak about her life growing up on an Iowa farm before moving to Mexico City for 44 years. RSVP recommended.
Dine Around Beaverton and Beyond
Wednesday, May 11, 1 pm. McMenamins, Murray & Allen Pub, 6179 SW Murray Blvd. Beaverton
Lunch and conversation. Participants must be vaccinated. RSVP required. Space limited to 12 people.
Spanish Conversation Group
Friday, May 13, 10 am. Private home in West Beaverton
Casual conversation in Spanish. Participants should have a basic knowledge of Spanish, though fluency is not required.
Online Living Solo
Thursday, May 19, 4 pm
Share ideas and insights about solo living.
Patio Picnics
Friday, May 20, 12 pm. Viva Village member's home
Enjoy small group conversation and lunch on outdoor decks and patios. Bring your own lunch.
Member Annual Meeting
Saturday, May 21, 10–12. Southminster Presbyterian Church, 12250 SW Denney Road, Beaverton 97008
Viva Village Annual Meeting to hear the state of the Village and elect Governing Council members. RSVP requested.
Online Movie Discussion Group
Wednesday, May 25, 5 pm
May movies will be available in late April on the Viva Village calendar. Movies are available for free on Kanopy streaming service offered by the Washington County Library.
Volunteer Happy Hour
Friday, May 27, 2–3 pm.
Join fellow Viva Village volunteers for fun conversation (volunteers only). RSVP for location.