Election News May 2022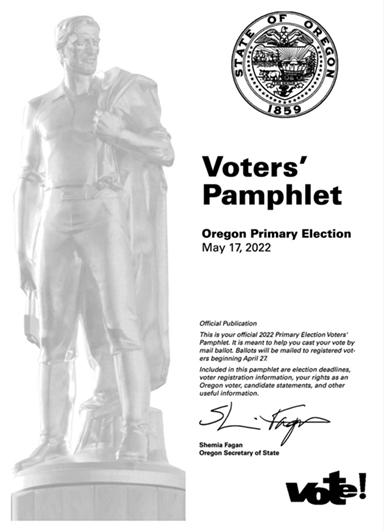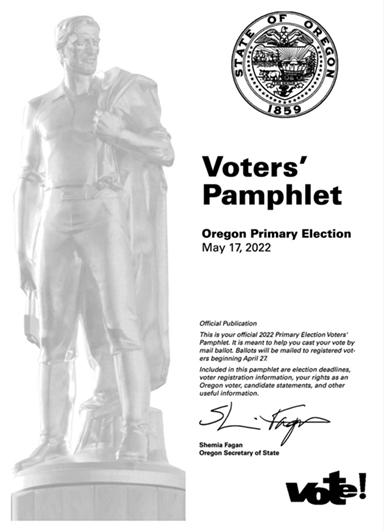 Vote by May 17
If your voter registration is current, you should have received your Voters Guide and ballot by now. It's too late to register for this election, but you can check your registration and update it for upcoming elections on the Oregon Secretary of State page here.
Your Voters Guide has easy-to-read and important information beyond candidate and measure statements. Election security, links for more information, answers to most questions, and more are scattered among the statements, so try to take a few minutes to read through it. The state version is also available online here. The Washington County supplement is here.
The May election is a closed primary in preparation for the November 8 vote. Some candidates and positions (including governor) will only be selected by voters registered to either the Democratic or Republican party. For some non-partisan positions, if a candidate receives the majority vote in the May election, they win the position and won't be on the November ballot.
You can either mail your ballot in the provided envelope or drop it off at a Drop Box (find locations here). A new Oregon law, passed in 2021, allows ballots postmarked by 8 pm on election day to be counted. This may delay the results of close races. Here's the link to view unofficial results.
Campaign finance information
To find out who is donating to candidates and measures, use Orestar. Campaigns are required to report all financial transactions to the Secretary of State. Find the committee name and then choose "Campaign Finance Transactions." You can sort the results by several parameters. Donations from out of state are marked in red.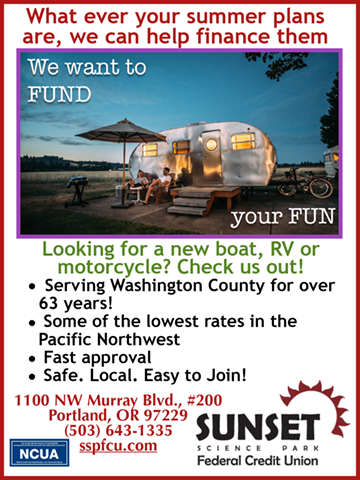 Track your ballot
Washington County Elections has partnered with i3ballot to provide ballot tracking service through BallotTrax to Washington County voters. Participating voters will receive notifications throughout their ballot's journey by text, e-mail, or voice alerts. You can sign up here.
Notifications will indicate that your ballot has been mailed and when it has been received by Washington County Elections. Updates will tell you when your ballot has been accepted or if there may be an issue requiring further action by you, the voter.
BallotTrax is provided at no charge to Washington County voters. Voters can choose between text, e-mail, or voice alerts. (Text message charges may apply if you select the text message option. Consult your carrier.)