Road News May 2022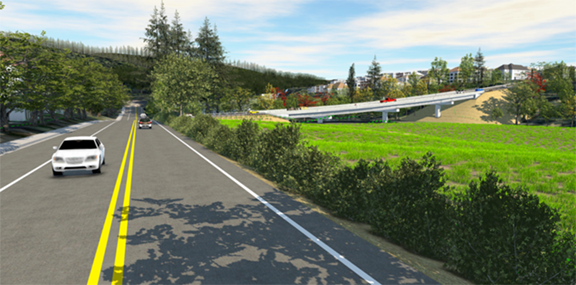 Cornell Tunnel update
Portland Bureau of Transportation (PBOT) may not be able to reopen Cornell Road through the tunnels on their published spring schedule because approval has not yet been received to trim trees on private property. This is bad news for many of us in Cedar Mill who have relied on Cornell Road to travel into Portland. The impact continues to be large.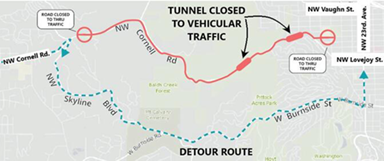 According to PBOT they are waiting for PGE to complete road and tunnel lighting hookups before the road can be reopened. PGE contacts explained that new power poles have been placed and that now they must install lines. In order to do this, they need to trim trees. Their investigation has shown that some of these trees are on private property, and they have made a Land Use application to Portland's Bureau of Development Services (BDS) for permission to complete this trimming. They can't schedule crews until they get final permission. They said the project has high priority, possibly arranging for night or weekend work. But, because their crews are already fully scheduled, the work schedule date could still be over a month after the application is approved. After work starts it should be completed within a few days.
BDS informed us that they are in the early stages of reviewing the land use application, and they do not yet have a timeline for approval. PBOT and BDS are different departments reporting to different commissioners, making it more difficult to coordinate projects. The City of Portland is currently pondering a change to city organization, in part because problems like this often result from the existing system.
County seeks input on two options for Saltzman Road
Through Sunday, May 8, online
We have been writing about the long process to figure out how to improve the "Saltzman Thrill Ride," where the north end of Saltzman plunges downhill to meet Laidlaw, for years. Here's a roundup from December 2021.
The county has now published another online Open House to gather further community input before they present plans to the board. Each iteration has shown refined estimates for construction methods, impacts, and costs. Additional funding would need to be found for both projects.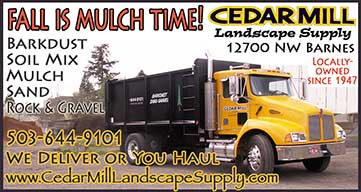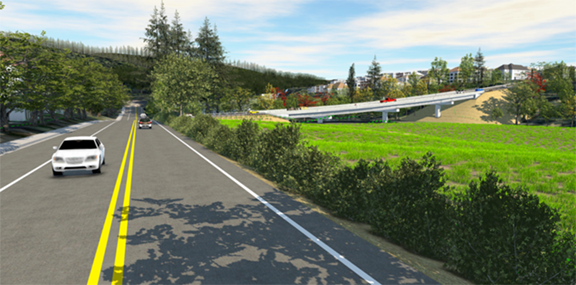 The Western Alignment would build a bridge to align Saltzman Road with 130th Avenue at Laidlaw Road. 130th could eventually be extended to Springville if future development occurs, providing better inter-county connectivity. (A development proposal currently in the works is likely to include the extension of 130th northward from Laidlaw through the existing Arbor neighborhoods.) It includes full-size lanes and buffered bike lanes and sidewalks on both sides of the street.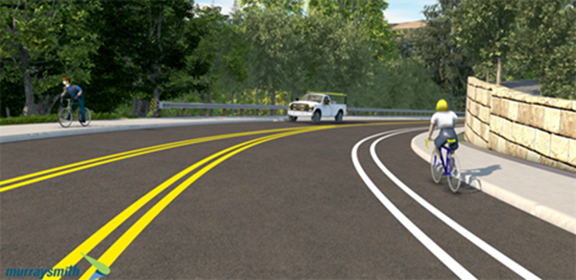 The Eastern Alignment would widen the existing Saltzman Road, with a large new culvert for Ward Creek, and bike and pedestrian facilities that are "non-standard." Construction would close Saltzman between Bayonne and Laidlaw for about a year, according to information on the site.
The Online Open House is open for comments through May 8. After that time, comments can be sent to lutproj@co.washington.or.us. Many complex alternatives are outlined in the survey so please take a little time to study it and let the county know your thoughts.