Business News June 2020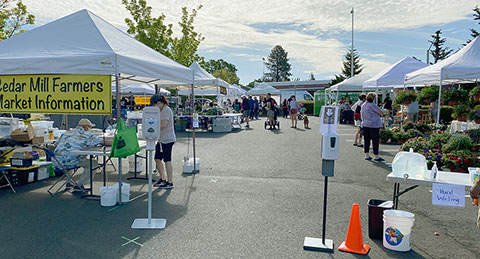 Village Gallery of Arts
Visit our website villagegalleryarts.org for a virtual tour and enjoy some amazing artwork. If you were hoping to find a new treasure at the Village Gallery, you still can! Many of our artists offer their work online. Please search for your favorite artist using our Artist Directory to find them and their websites. Or browse our website for a virtual gallery tour from the safety of your home.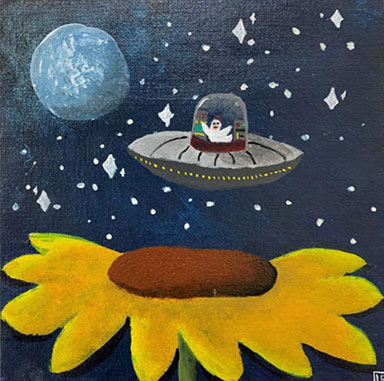 Our featured artists for June are Sylvan Middle School students! The students created artwork on canvas flags, both individually and in small groups, over several months and are excited to show their work! This collaboration was part of the Village Gallery's plan to support local art and as an outreach to the local community. Please go here to see the complete collection of students' work, and for more information about this project.
If you don't already, please follow us on Instagram and Facebook to see what else our members are up to — always something new and different!
We hope to be back at the Cedar Mill Farmer's Market by July, then through October, with live artists' demonstrations and displays at the Cedar Mill Business Association's booth. Artists will provide information about their work and also classes and events at the Gallery. Stop by and talk to us!
Cedar Mill Business Association
Tuesday, May 9, noon via Zoom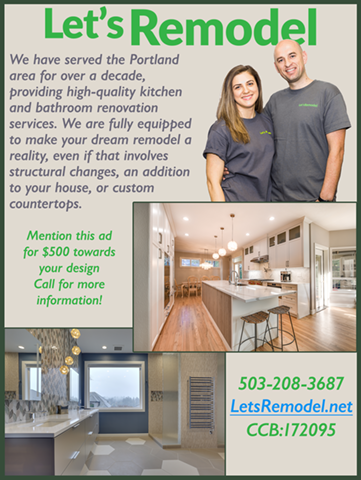 The Cedar Mill Business Association continues their monthly meetings through Zoom. Our speaker this month is Jenni Holman, owner of Leora Organization + Redesign on designing our workspaces with intention and purpose in light of new "at home" business challenges. During the meeting we will also have time to introduce ourselves, get updates on community activities, and connect with other business community members. It's a great way to share information and collaborate during this time of uncertainty and Social Distancing.
CMBA members will receive the Zoom link through our monthly e-blast, so stay tuned. We invite guests to two free visits. Please contact our admin Chelsea: admin@cedarmillbiz.com to receive the link to the meeting. For more information about the Cedar Mill Business Association, please visit our website at cedarmillbiz.com.
Cedar Mill Farmers Market
Saturdays, 9 am-2 pm, corner of NW Cornell Rd & Murray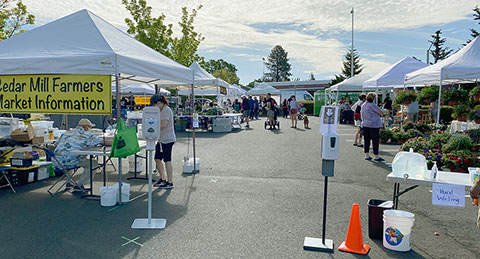 Cedar Mill Farmers Market is open! It has been great to see so many of you come out to the market in May. We are excited for June, warmer weather, and crops to come in. Stop by and see your favorites from last season and meet the new vendors that have joined us.
If you would like weekly updates about the market and which vendors will be there each week, please email ourcmfm@gmail.com and ask to join our newsletter.
We are doing all we can to provide a safe shopping experience for our community. We have one entrance and one exit with hand sanitizing as well as hand washing stations available as you enter. We are having the market "flow" in one direction and are following the social distancing regulations. All of our vendors, volunteers and staff are wearing masks and we ask that our customers do, too for everyone's safety.
This season, we are providing SNAP (Supplemental Nutrition Assistance Program) customers an up to $10 match when they use their card. Thanks to the Double Up Food Bucks program, the match is for fresh fruits and vegetables. Our non-essential booths (music, dining tents, Power of Produce, and community) are still on hold until further notice, which allows more space for social distancing.
A special shout out to our awesome sponsors! We sure appreciate the support of the Tualatin Soil & Water Conservation District, Sunset Athletic Club, the Farmers Market Fund, The Cedar Mill Business Association, Northstar Property Management, and Safeway.
Fieldstone Cornell Landingstays healthy!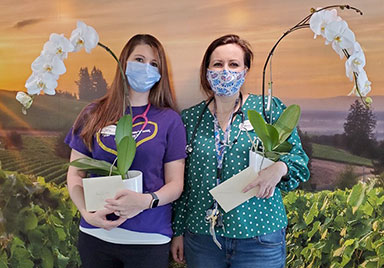 At Fieldstone Cornell Landing, we are happy to say that we have no suspected or confirmed cases of COVID-19. We implemented stringent protocols as soon as we began hearing news of the virus in early March, so we were ahead of the curve when it came to protecting our residents and staff from potential infection.
Like most senior living communities in our area, we are not conducting live tours at this time and have restricted visitors to essential personnel only. However, we are offering virtual tours, and still screening and admitting new residents. We are committed to keeping our residents and staff healthy, as we all weather this crisis. Learn more at www.fieldstonecornell.com.
Staying active at home
By Michelle Sue, B.S., ACSM C-EP, and Director of Health & Fitness Operations for Touchmark.
The world is in the midst of a global pandemic, unlike anything anyone has seen in generations. With so much uncertainty, it is more important than ever to take care of our loved ones and ourselves. Here are a few tips to help keep you active and healthy:
Get in the habit of walking. Going for walks is an ideal way to get moving without stressing your joints. Assuming you live somewhere that you can safely maintain a distance of at least six feet from others, getting out for a 30-minute walk each day will get your heart rate up and allow you to bask in some fresh air.
Stretch every day. Chances are most of us are spending a bit more time sitting and laying in sedentary positions. This can cause muscle aches and tension, so it's important to make sure you are stretching when you can. Try it after your daily walks, so you're nice and warm to ensure your muscles and tendons are safely ready to be stretched.
Use what you have. Most of us do not have a fully equipped gym space at home, but just about anything you own can be used to exercise in some way. For example, hold a thick, heavy book in your hands, and then do some squats. Just like that, you've added weight without needing dumbbells.
Maintaining a regimen of regular walking, strength training, and mindful exercise activities like yoga and tai chi will help all of us survive the daily challenges brought on by COVID-19.
Thanks to Touchmark in the West Hills for these timely tips!
Bethany Family Pet Clinic continues "concierge" service
We are now more than two months into strict concierge curbside service only. We made this move not only to meet requirements of the Governor Brown's mandate, but also as a way to facilitate the safety of our 40+ staff and hundreds of clients who frequent us each week. After a brief slow down, things are busier than ever—which we find to be a blessing. We are proud to say that we never had to lay off staff, did not have to close our doors, and only modify our day-to-day processes.
With this modification comes its own set of challenges. Our five phone lines are frequently overwhelmed by requests, so much so that we have also moved to internet phone lines for some of our calls, and staff frequently use their own cell phones to make connections with our clients. Appointments now take longer just by the nature of the process. Our online payment system and prescription refill line have certainly lessened some of the burden, and we are continuously brainstorming other ways to streamline the process. You would be surprised at how often Zoom meetings happen, even in the veterinary community!
We have heard from the local emergency clinics. They are often overwhelmed. You can expect a 4-8 hour wait there depending upon the time of day. The entire veterinary community is trying their best to keep going.
When you arrive here, sadly you may need to call several times to get through. If all of our lines are busy, we are not able to check our voicemail. Please feel free to hail one of our staff members if you can't get through. We will get to you as soon as possible. We don't foresee the clinic opening back at "normal" for a few months at least.
503-614-9061 www.bethanyfamilypetclinic.com
Emergency Relief for Business Owners in Oregon & Washington
by Mike Irinaga
Small & midsize companies are opening back up across our state and I am interested in finding out how our local businesses are doing amidst everything. I have been working with Portland & Vancouver area businesses for years, helping them with funding issues.
Many of our existing clients are finding themselves re-opening or trying to expand their activities, but without the cash flow necessary to do so. There are a couple of tax incentives designed specifically for business owners & commercial building owners that are helping.
I have included the link so you can see what your eligibility would be. These programs go back decades and are available for funding now. They do not include the CARES Act programs and do not eliminate you from taking part in the CARES Act. They are the bridge to keeping many businesses open right now.
[Ed. Note: Washington County also has a Small Business Recovery resource page here.]
American Sign Language Class
Do you want to learn Basic ASL online? New ASL classes for Summer 2020 are now being offered at $69 for six 90-minute lessons on Zoom. This class is taught by a bilingual Deaf Ph.D. & certified teacher of the deaf with 11 years of college, high school and online teaching experience. This class is for ages 12 and up. For class schedules or more information, visit signclass.org.
Anne Liversidge is also available for professional development workshops and for English tutoring for individuals who are Deaf or hard of hearing.
ReStore is open to shop and donate, and resumes donation pickups
ReStore is a donation-based home improvement outlet that offers deeply-discounted goods and materials for home improvement and decorating projects. Shoppers and DIYers love us for the treasures they find at each location. ReStore sales help fund homebuilding programs at regional Habitat for Humanity organizations. Shop ReStore online at pdxrestore.org. The Beaverton ReStore is located at 13475 SW Millikan Way, just west of Cedar Hills Crossing.
To keep shoppers and employees safe, in addition to requiring face masks and keeping distant, we are only allowing card purchases (no cash) and self-service loading and unloading of donations and purchases.
We are also now scheduling donation pickups on a limited basis in Oregon only. We're adapting to physical distancing requirements, so donors should be aware of these changes: Donated items must be left curbside or in a parking space; and items need to be of a size that is able to be moved by one person.
Donors can schedule a donation pickup at pdxrestore.org or by calling ReStore Donation Information at 971-229-8888.
Win a Nintendo Switch from SSPFCU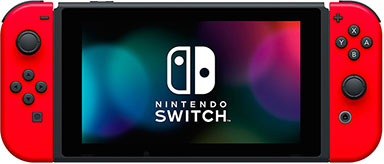 All accounts for youth ages 5-18 (saving, checking) opened by the end of June will be entered into a drawing to win a Ninetendo Switch. Also any youth referring a friend to join will also be entered into the drawing, Our easy to use online tool allows you and your kids to join anywhere. To join anytime, simply go here.
Art classes for kids, watercolor for teens and adults
Veronica Lake will be continuing her adult/teen Friday watercolor classes through most of the summer. This is a virtual class taught on Zoom unless her usual facility opens up. She will take you through a step-by-step process that anyone can follow.
You can ask her questions at ANY time during the session and then understand art making all the better with her positive critique time. Find out what makes a painting great using value, color, and compositional principles. If you don't have materials, she will provide them for just $5 a class. You just need a laptop/computer with video capacity, or an iPad to join our classes! Perfect for the beginner.
Modified Art Camp
Various dates, July-August
Every summer, Veronica's summer Art Camps have been popular and loved by many. These camps are designed for students in 2nd -9th grade. Nothing will stop Veronica from doing what she loves so she will continue art lessons by providing a modified version of the camp with safety and social distancing in order. Find unique outdoor art activities in her program that your child will love.
Veronica will also provide virtual classes on Zoom for those that are most concerned about their child's health. All materials will be provided and students will enjoy painting in acrylic and watercolor, working in collage and with ink, and creating that ever-popular camp shirt. She is even bringing back the scrap art metal challenge! No materials are shared and everything will be disinfected. At the end of the sessions, we will meet in a parking lot and show off our creations at a comfortable distance. It's a win-win for everyone involved! This modified camp will be available from June 22nd to June 26th. Hours may vary. Contact Veronica for more information by texting or calling at 503-789-3994
Visit her website to learn more about her artwork and find the latest information on classes and workshops.