Japanese beetle eradication continues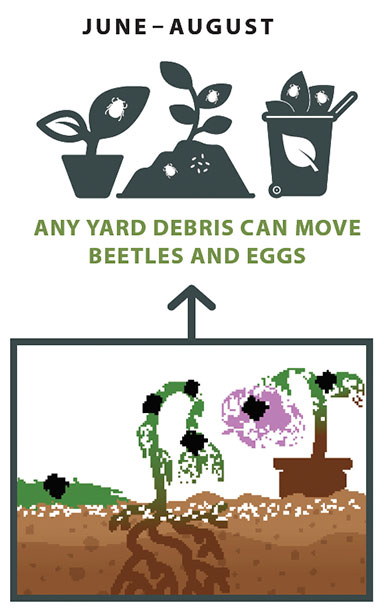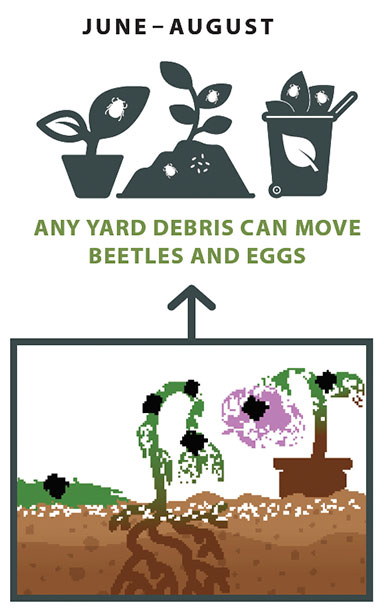 We'll get an update next month from the Oregon Department of Agriculture on our progress in eradicating the terribly destructive Japanese beetle that landed in Cedar Mill a few years ago (we are winning!), but for now, we wanted to share this important information about yard debris.
At this time of year, Japanese beetles are likely to be found in lawn trimmings, plants with soil, and sod and other yard debris from the infected area. If possible, keep yard debris on-site or use a curbside bin. However, if yard debris must be removed from the property, landscapers and residents should bag and cover the load and take it directly to Best Buy in Town. The drop-off site is FREE, and is only available to quarantine residents and their landscapers to dispose of yard debris.
For small loads, use your yard debris container and put it out on your collection day. Waste Management, Pride, and Walker Garbage will remove all residential curbside yard debris and transport the contents directly to Hillsboro Landfill.
For large loads, you must use the FREE drop-off site at Best Buy In Town Landscape Supply, 2200 SW Cornelius Pass Rd. Hillsboro (503-506-6256). They are accepting yard waste now through October 1, and are open Monday-Saturday, 7 am-4:30 pm, closed Saturday and Sunday.
To find out if you are in the quarantine area, for more information, or to be added to the JB email list, please contact ODA@JapaneseBeetlePDX.info.

Download a PDF of this informative poster with information about the beetle and about yard waste.