Sunset BSU moves community to peaceful demonstration march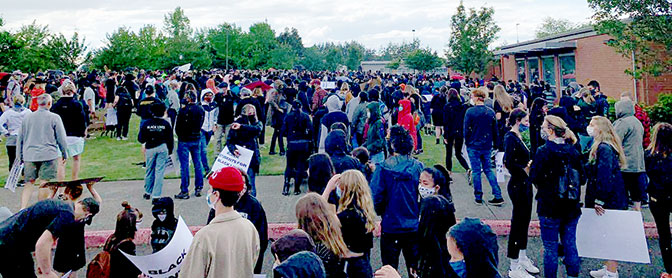 by Andrew Bitans, CMN contributor
Today's BSU Sunset march. Today's march to honor the lives of African Americans that have been needlessly lost to police violence was well supported by our community.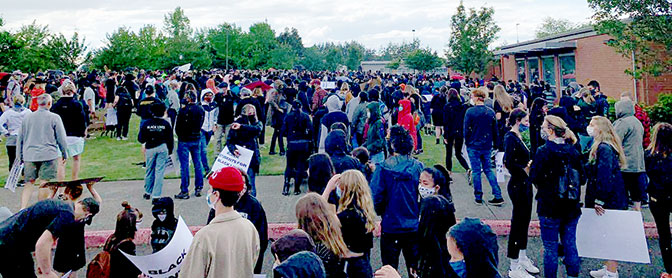 Quite a large turnout, probably around 2000 people. It started raining shortly before we left the high school and ultimately dumped buckets for at least an hour. This did not deter most people.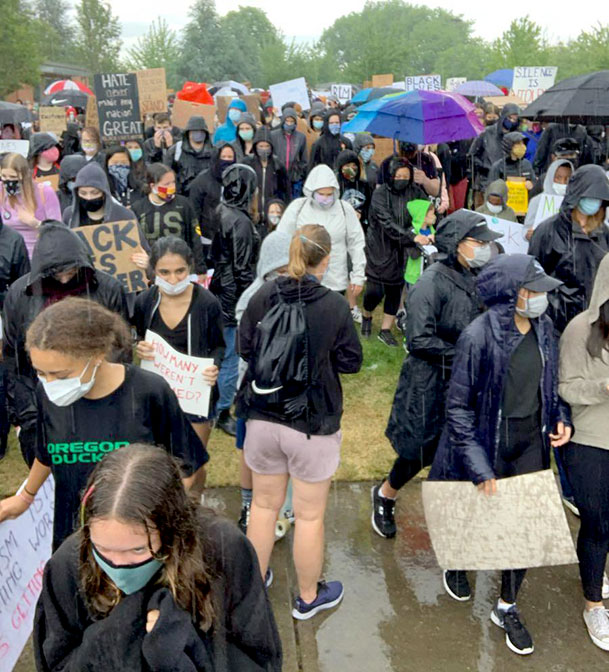 We obeyed crosswalks and traffic signals and stayed on the sidewalks. This lead to the formation of countless mini-marches, clusters of 50-100 people spread all along the route.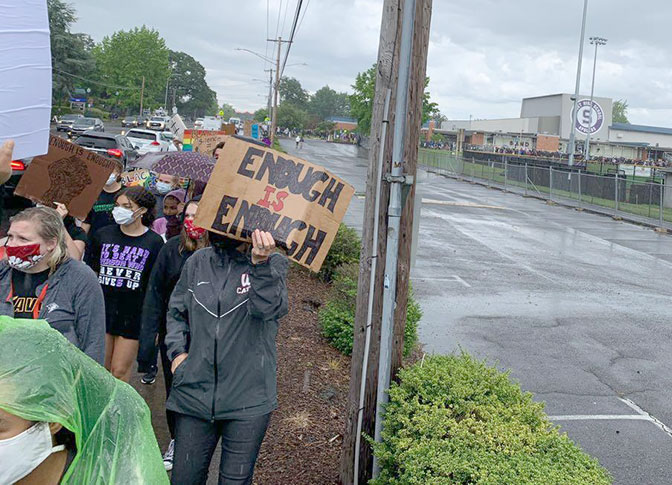 There was a LOT of support coming from vehicles that were driving by and I think it really helped us to ignore the rain, and the fact we were soaking wet. Thank you to anyone who expressed support along the way!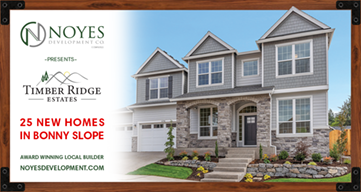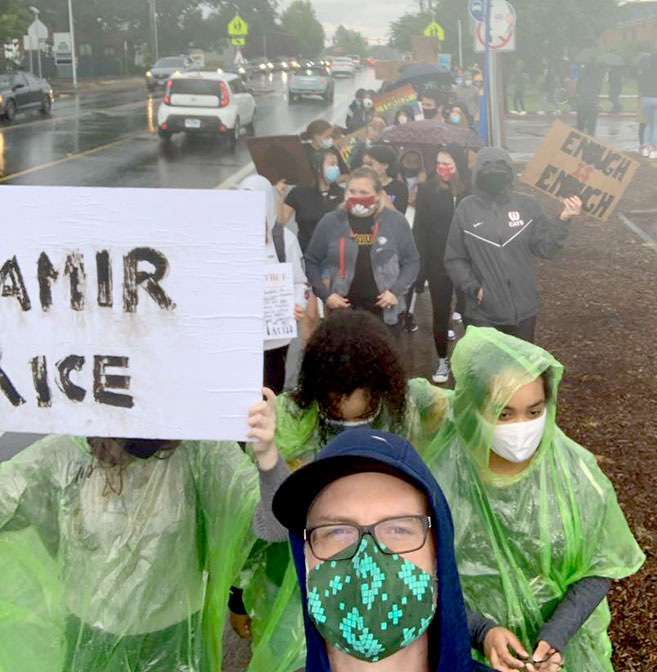 Lastly, thank you and my sincerest gratitude to the students and adult volunteers that put this together.