Development News June 2020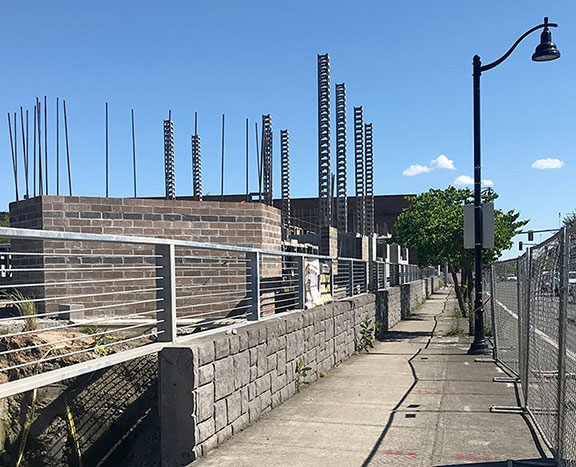 Life Time Fitness and City of Beaverton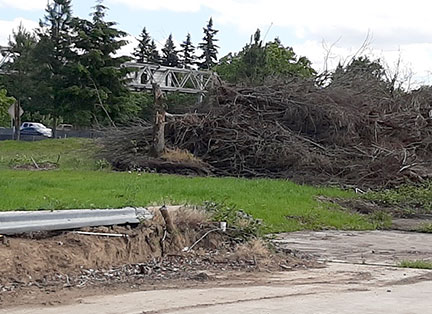 Milltowner update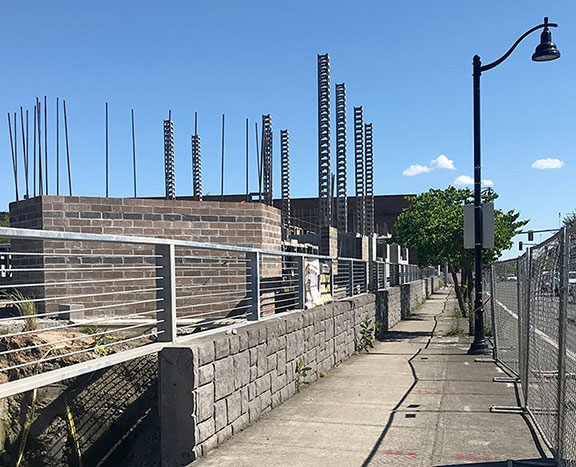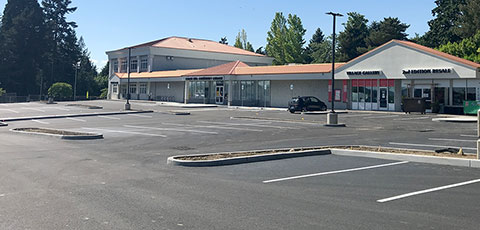 The new shopping center under construction at the northeast corner of Cornell and Saltzman is going up fast! While work is going on to complete the CVS Pharmacy at the corner, a portion of the retail building north of that, along Saltzman, is being framed. Soon the contractors will begin to frame the other retail/commercial two-story building on the other side of the lot, adjacent to the Sunset Athletic Center building.
The library parking lot and the extension of Dogwood that runs through the development are done! The library lot is huge compared to the old one. The slope is much gentler for pedestrians.
Proposed Chase Bank to replace Shari's
Casefile L2000112
The public comment period for this development began on May 29, but because the county mails the notices, we received it just in time to post it here. Comments received by the county by June 12 will be included in the development application.
To comment, you can mail a letter, including your full mailing address and the casefile number, to Paul Schaefer, Current Planning, 155 N 1st Ave, Hillsboro OR 97124, or use the comment form on this page. Scroll past the list of projects and select the casefile from the drop-down menu.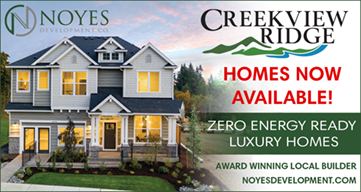 Please note that the county's decision on whether to allow the project to go forward will be made according to how the developer meets county regulations, not on the desirability of a bank over a coffee shop.
185th gas station
Thursday, July 16, 9 am (location TBA: unclear at this point if it will be on Zoom or in person)
The applicants for the Chevron station have requested that the Land Use Hearing for the project be continued until July. Land Use staff will send out a notice in late June/early July about the new date. By then we should know if the July hearing will be virtual or in person.
The county staff report includes several important requests for modification of the project, including questions about the size of the convenience store. Staff notes that there have been several other proposed uses for the site, and the shape and location make it a difficult one to develop. We'll provide more information when it's available.