June 2020: COVID-19 in Washington County
State approves Washington County for Phase I starting June 1
House cleaners and other home services
Face coverings guidance for businesses and transit
Reporting violations
FAQs now available on OHA website
Safety advice from WCSO
Bonnie Hays Animal Shelter update
Families First and CARES Act Funding for DAVS
State approves Washington County for Phase I starting June 1
Governor Kate Brown and the Oregon Health Authority approved Washington County's application for Phase I reopening, effective Monday, June 1.
Phase I includes limited reopening of restaurants and bars, personal services such as salons, gyms and malls. Gatherings of up to 25 people are allowed for recreational, social, cultural, civic or faith events as long as physical distancing requirements are met.
"We are especially grateful for the governor's leadership allowing public health expertise and science to guide our approach as well as taking culturally appropriate actions as we seek to protect the community's health and safety," said Board of Commissioners Chair Kathryn Harrington. "Now that we have been approved to enter Phase I, each of us has an obligation – to ourselves and to each other – to play by the rules and keep the virus on the decline."
The approval means that Washington County has met or has plans in place to meet these seven requirements: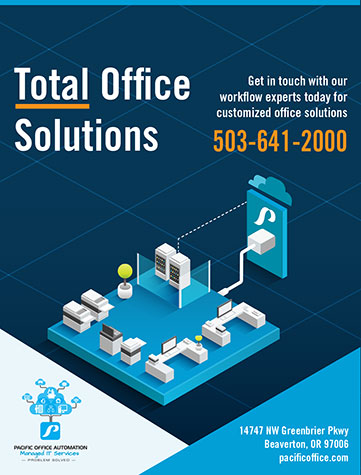 Declining prevalence of COVID-19
Minimum testing regimen
Contact tracing system: Washington County will have 42 new surge staff hired and trained by June 1. This will allow the county to reach 95% of close contacts within 24 hours as it enters Phase I. The county will continue to hire additional staff to meet the state's requirement of having 15 contact tracers per 100,000 people. This will include 90 staff doing the work of contact tracing, and another 30-40 people supporting this work. At least 30% of the new staff will be bilingual/bicultural.
Isolation/quarantine facilities
Finalized statewide sector guidelines
Sufficient health care capacity
Sufficient personal protective equipment (PPE) supply
New investigative guidelines from OHA require asking positive cases to isolate, and their entire households to quarantine at home for at least 14 days. Some of the county's new workforce will provide support and resources to these families who are unable to meet their essential needs, such as getting groceries.
"There are steps we can all take to prevent a resurgence in disease and hospitalizations," said Health and Human Services Director Marni Kuyl. "For instance, gatherings outside are safer than inside. Smaller groups are less risky than larger groups. Let's all do what we can to move forward, not backward."
Washington County's COVID-19 website is www.co.washington.or.us/covid-19.
Washington County Public Health is hiring for multiple positions related to the COVID-19 response, including contact tracers and resource coordinators. Jobs are posted at https://www.phi.org/employment/current-opportunities/. We are committed to hiring locally. Bilingual/bicultural applicants are encouraged to apply. Please direct all questions to the hiring agency.
House cleaners and other home services
If you have been refraining from using your regular house cleaning services or having things repaired in your home, HHS says, "There is nothing in the guidance prohibiting businesses from working in someone's home. As long as the individual follows current physical distancing guidelines (https://sharedsystems.dhsoha.state.or.us/DHSForms/Served/le2342D.pdf), they may conduct their business operations in someone's house."
To find out what cleaners should be used, visit: https://www.epa.gov/pesticide-registration/list-n-disinfectants-use-against-sars-cov-2.
Face coverings guidance for businesses and transit
As Oregon begins to reopen, Oregon Health Authority (OHA) has released guidance about masks and face coverings for businesses, transit providers and the public. This document outlines some of the requirements and recommendations.
https://sharedsystems.dhsoha.state.or.us/DHSForms/Served/le2342D.pdf
Reporting violations
Employees: If you believe your employer is in violation of the governor's rules for safely operating, you can file a complaint on OSHA's website. This is OSHA's general complaint form. Even though it doesn't say anything about COVID-19, this is the correct place to file your complaint.
Concerned community members: If you believe a Washington County business is in violation of the governor's rules for when and how to operate, call 503-846-8390 or email eoc-covidenforcement@co.washington.or.us.
We will first provide education to help a business come into compliance with the order. Citation through law enforcement is an absolute last resort. We must have ALL of the following information in order for our Enforcement Branch to follow up with the business.
• Name of business
• Full address of business, including zip code
• Date(s) violation occurred
• What is the violation? What did you observe? (For example, business operating that should be closed; business allowed to be operating but not enforcing social distancing; large public gatherings)
You may also report social gatherings that violate the order. Our team will determine the most appropriate course of action. Call 503-846-8390 or email eoc-covidenforcement@co.washington.or.us. Please do not call the Washington County non-emergency line for these issues.
Visit this informative Washington County web page for more information on contacting agencies and finding resources.
https://www.co.washington.or.us/HHS/CommunicableDiseases/COVID-19/contact-us.cfm
FAQs now available on OHA website
Businesses have submitted questions to OHA seeking additional guidance. OHA is working through these questions and developing sector-specific FAQs that can be found on our COVID-19 website under OHA Guidance and Signage. FAQs will be listed just below the sector-specific guidance.
https://govstatus.egov.com/OR-OHA-COVID-19#collapseOHAGuidance
Two of the new sets of FAQs that have been posted:
FAQs for Fitness-Related Organizations
FAQs for School-aged Summer Day Camps
Safety advice from WCSO
The Washington County Sheriff's Office has some tips to avoid scammers taking advantage of the uncertainty around COVID-19.
As the COVID-19 pandemic continues to impact our communities, scammers seize the opportunity to prey on others. Reports of all types of scams have surfaced preying on virus-related fears. Remember to do your research and never take anything as fact until it can be confirmed or comes from a known reputable source. Below are some tips and resources to share, but keep in mind, if it seems to good to be true, it most likely is.
Don't respond to texts, emails or calls about checks from the government. Government agencies will never use these communication formats to collect or distribute financial information.
Ignore online offers for vaccinations and home test kits. No products are proven to treat or prevent COVID-19 at this time.
Hang up on robocalls. Scammers are using illegal robocalls to pitch everything from low-priced health insurance to work-at-home schemes.
Watch for emails claiming to be from the CDC or WHO. Use sites like coronavirus.gov and usa.gov/coronavirus to get the latest information. And don't click on links from sources you don't know.
Do your homework when it comes to donations. Never donate in cash, by gift card, or by wiring money.
For more information, refer to resources provided from the FBI – Federal Bureau of Investigation and Federal Trade Commission.
Washington County Public Health calls people who have tested positive for COVID-19 or who may have been exposed (i.e., contact tracing). The purpose of the call is to help slow the spread of the disease by providing education and learning more about who else might have been exposed. We've heard that some of these calls are being reported to the police as scams. If you have any concerns about a call you received, please send us an email to confirm it was a legitimate call.
Bonnie Hays Animal Shelter update
Washington County Animal Services and the Bonnie Hays Animal Shelter will continue to offer critical services and encourage the public to use online services where possible, only coming to the shelter in person if necessary.
Services that will not be offered during Phase 1:
No adoptions; No drop off donations; No intake of healthy cats.
Transactions that we encourage citizens to complete online:
Dog licensing; Lost and found pet reports; Donations.
If you come to the shelter in person, please wear a face covering. Our staff will also do so when interacting with you. Please be patient and follow staff guidance on physical distancing. We will only allow a limited number of people in the building at a time, so be prepared to wait outside if necessary.If possible, please don't bring children or your own pets, and if you must, plan to keep them safely by your side at all times.
For more information and to access our services, please visit:
https://www.co.washington.or.us/HHS/AnimalServices/index.cfm
Families First and CARES Act Funding for DAVS
Disability, Aging, and Veteran Services office doors will, for now, remain closed to the public and staff will continue to schedule phone and virtual appointments. This will help prevent the spread of illness and protect those at highest risk of becoming severely ill. Please continue to use our drop box for documents as needed and give us a call at 503-846-3060 if you need help or resources.
Disability, Aging and Veteran Services has received Federal funding to support COVID-19 relief efforts in the community. We're expanding several existing contracts and developing new partnerships to meet the demands, as well as relying on the excellent day-to-day work of DAVS staff. We've identified several services and resources we will be providing with these dollars to people over 60, including, but not limited to:
Food: home-delivered meals, access to food baskets, grocery shopping and other essentials.
Reassurance: regular telephone calls to mitigate the impacts of isolation as well as assess and connect to resources.
Information and referral: connecting people to the services and supports they need to stay healthy and well.
Caregiver support: additional respite hours, durable medical equipment, online caregiver counseling, training, and more.
Technology and access: providing technology and financial assistance to help community members stay connected via phone and internet.