Mitch Greenlick, 1935-2020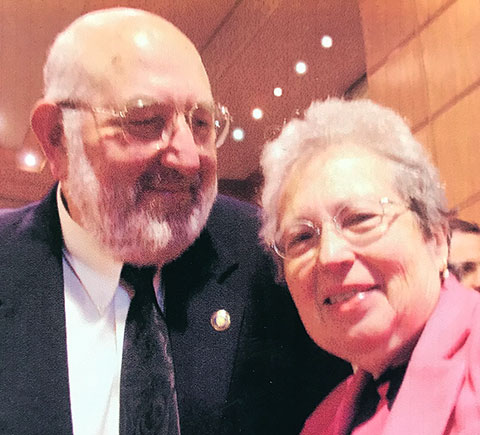 By Katie Riley
[Ed. Note: Mitch Greenlick served as the State Representative for our District 33 in the Oregon Legislature from 2003. He had announced earlier this year that he would retire. He was instrumental in the county boundary change that brought "Bonny Slope West" into Washington County. ]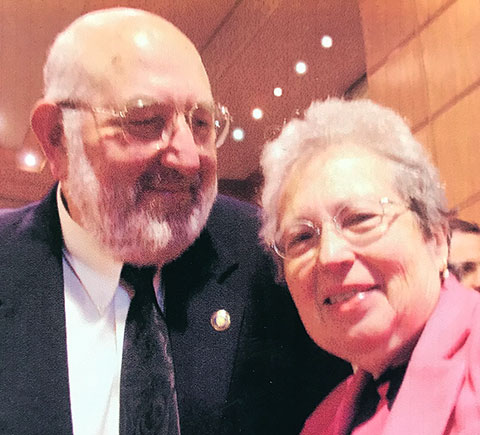 I have been reading and appreciating the many heartfelt tributes to Mitch Greenlick from legislative colleagues but wanted to give some background to Mitch's careers—four that I have seen. Mitch began his adult career with his masters degree in pharmacology administration at Wayne State University in Detroit and a Ph.D. in doctorate in medical care administration. He was hired as a researcher by Kaiser Permanente in Portland where he founded the Kaiser Permanente Center for Health Research (CHR), which has influenced health research around the world. His emphasis was on using electronic medical records to improve health care both for individuals and also for the general public by looking at patterns across patients and interventions. He was elected to the National Academy of Sciences and invited to give talks on research internationally.
As he was preparing to retire from CHR after 30 years, for his second career he was invited to chair the Department of Public Health and Preventive Medicine at OHSU, for a grand salary of $1/year. That is where he hired me. In this position, he was instrumental in bringing together faculty from OSU, PSU, and OHSU to found the Oregon Master of Public Health (MPH) program. OHSU's part became a track in Epidemiology and Biostatistics, including an MD/MPH program. OHSU and PSU are now a joint public health program which recently originated the partnership to do the contact tracing for the state that Oregon will rely on to give us data about addressing COVID-19. He also brought local and national organizations together into a national research effort to address improving substance abuse access and treatment.
Ten years later, Mitch decided to retire again, and run for the legislature. That career has been well documented by others. With his wife, Harriet, making sure things ran smoothly, he focused on implementing policies that would help all. He loved being in the midst of decisions that would make a difference for the well-being of Oregonians.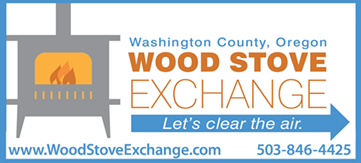 Through these careers, Harriet has been at his side and they raised three children, Phyllis, Vicki, and Mike, now a prominent judge. He was devoted to his family and loved them all and delighted in his grandchildren.
Mitch has mentored many people along the way—researchers, students, physicians, administrators, political colleagues (among them, my husband, Chuck Riley). It is true that he never "suffered fools," but he wanted people to be prepared and he challenged people to be better. He was a visionary but worked hard to contribute to knowledge and wanted others to do the same. And he believed that the greater good resided in working with others for others—that health care is a right and not a privilege. He worked for all of us in all his careers and has left a legacy from which we all benefit.