Business News September 2021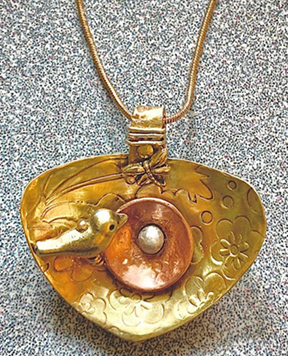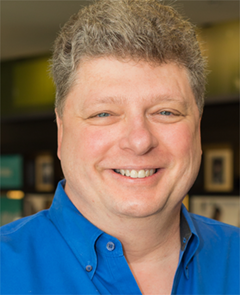 CMBA tackles cybercrime
Tuesday, September 14, noon, via Zoom
The Cedar Mill Business Association continues Monthly Speaker/Networking meetings on Zoom. Join us to learn about the current threats to small businesses and what they can do to prevent their business from falling victim to cybercrime. Speaker Frank Bubenik is a partner in Beaverton based Compass Computing Group. Frank, the mayor of Tualatin, has over 20 years of experience in IT.
CMBA Members will receive the Zoom link through our Monthly E-Blast, stay tuned. We invite Guests to two free visits at no charge. Please contact Tammy: admin@cedarmillbiz.com to receive the link to meeting information. For more information about the Cedar Mill Business Association, please visit our website.
Teach your kids about internet security with free course from Sunset Credit Union
With kids spending more time on the internet because of virtual learning, understanding the importance of internet safety is critical. Sunset Credit Union is proud to introduce the 'Internet Safety' course presented by Banzai Financial Education.
The 'Internet Safety' course allows teens and kids (recommended ages 9-15 although any age can benefit from the information) to practice safely navigating through online decisions. During the course, the user downloads an app, Cybr, and works toward reaching a goal while sifting through both veiled and real ways to earn Cybr Points. Along the way, the user defends their computer and mobile device against malicious attacks from hackers and humored netizens. This course touches on important online practices: keeping information private, password protection and developing research skills. Cybr's storyline and characters provide a fun and entertaining way for the user to learn about internet safety. Getting started with the Internet Safety Course is easy and free—visit sspfcu.com and click on the 'Online' button then 'Banzai Financial Training'.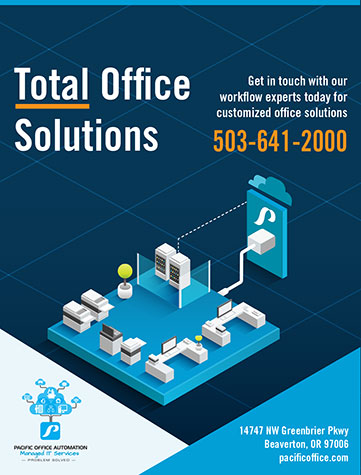 Sunset Science Park Federal Credit Union is open to anyone who lives, works or attends school in Washington County. For more information or to get a pre-approved auto loan, stop by their office (1100 NW Murray Blvd #200) or visit their website at sspfcu.com.
Village Gallery of Arts
Our mission is to ignite the joy of learning, creating, and appreciating art in our community. We support professional and emerging artists by providing high quality affordable art education to children and adults as well as providing venues for sharing their work. Village Gallery of Arts is a non-profit (501c3) organization, receives no taxpayer money, and is staffed entirely by member volunteers.
Featured Artists, New Member Showcase:
Jeannine Bamberg: Drawing on the beauty of the Pacific Northwest and her strong background in arts and crafts, Jeannine is fascinated by a variety of techniques including acrylic pouring that result in dramatic, intriguing pieces.
Lucy Nonnenkamp: Lucy enjoys painting a little bit of everything—bright colors, memories, and people's homes. She's been watercolor painting since 2004 and says, "Life is much richer once I began painting and seeing all the shapes, colors, lines and shadows of everything around me."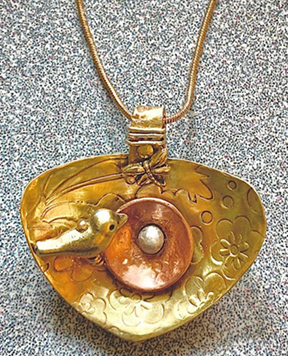 Featured Artisan: Margie Simmons: Learning new metalsmithing processes and techniques to expand her designs of creative artisan jewelry, Margie says, "has opened up so many new possibilities for my art…the designs have evolved into something even more unique."
Big, Bold Painting: Nancy Norman: "Sundance," in acrylic and mixed media, bright colors and a lively subject create a striking work of art.
Artists' Reception
Sunday, September 19, 3-5 pm
Cancelled, sorry!
Gently Used Art Supply Sale
Friday and Saturday, September 24 and 25, 10 am-4 pm
Bring new creative energy into your world while also supporting local artists. Purchase gently used art supplies at discounted rates. This is a FUNdraiser to keep your non-profit, community gallery open and thriving. Bring your friends and tell your neighbors.
Children's art classes: Returning in October—see website for details!
Adult classes and workshops: Online registration for all classes, see website for details.
Debbie Teeter: In-Person Facial Drawing—Two session class
Tuesdays, September 21 and 28, 9:30 am-noon. Max. 8 students; masks required.
Learn to combine direct observation and use of light and shadow with principles of facial proportion to depict a realistic, expressive face. We will explore drawing faces from direct observation and different points of view, using conte crayons on toned paper, and by an adventurous mixed-media self-portrait. Specific supply list online.
Cedar Mill Farmers' Market is in full swing
September doesn't slow down at the Cedar Mill Farmers' Market! If anything, it picks up with all the beautiful bounties of colorful fruits and vegetables coming from farms right in our area.
August's POP to GO kit was a hit! POPtato Pals were fun and interactive—kids learned all about the difference between fruits and vegetables. To find out about this month's project, swing by the Power of Produce booth!
There's a winner each market day who will receive a $100 gift certificate for the market and a $25 gift certificate to Safeway! If you also stop by the information booth on September 4, 11, and 18 from 9 am-1 pm, you'll receive a raffle ticket for that day's drawing. From 1-2 pm, we will give out two raffle tickets. Come grab a ticket (or two) for the chance to win!
We're open this year through October 16, so there are plenty of opportunities to join us, shop for local goods, and support businesses in our community.
Patriot Day Service of Remembrance at Skyline Memorial Gardens
Saturday, September 11, noon, 4101 NW Skyline Blvd
Please join us to honor the 20th Anniversary of the September 11 tragedy. Service of Remembrance to take place under the flag in our Main Parking Lot. As the service is outdoors, masking will not be required. Social distancing is encouraged.
Cascadia Taphouse news & events
Fresh Hop season and Oktoberfest is here and your friends down at CTH WHQ are working overtime to bring our community a mixed variety of craft greatness finished with PNW nurtured and grown hops. Check our website for what we have on tap.
We have our regular fun events and a couple of special events this month at the Taphouse, at 13619 NW Cornell, near the west end of the Safeway shopping center.
Stumptown Bingo
Tuesday September 7, 7 pm
CTH Bottleshare—email info@cascadiataphouse.com to reserve one of twelve spots.
Tuesday September 14
Level Brewing Tap Takeover
Thursday, September 16
Stumptown Trivia (How I Met Your Mother)
Tuesday, September 21, 7-9 pm
Cribbage Night
Wednesday, September 22, 6:30 pm
Touchmark retirement communities requiring staff be vaccinated for COVID-19
Guided by its values and commitment to protecting residents and staff from rising cases of COVID-19, Beaverton-based Touchmark announced that staff must be fully vaccinated with the coronavirus vaccine as a condition of employment. Explaining why Touchmark took this action, President Jay Leo said, "One of Touchmark's values is, 'I am always aware that I work in the homes of our residents.' We know vaccination is the best way to control the spread of the coronavirus and protect the health of those we serve, who are among the most vulnerable to this virus."
According to Leo, its two metropolitan-area communities, including Touchmark in the West Hills, have a vaccination rate of more than 97% for residents and a substantial majority of team members vaccinated. "Our communities here responded robustly, and we are grateful to the team members who voluntarily stepped up and got vaccinated. With the delta variant continuing to spread and COVID-19 cases dramatically rising, we decided that it was time to require full vaccination of our workforce."
Touchmark's policy took effect Tuesday, August 31, when it began hiring only vaccinated individuals. New candidates must have received at least their first shot by their first day of employment and get their second shot, if applicable, to continue working. The mandate stipulates all team members must be fully vaccinated by October 18, 2021. Additionally, Touchmark will test current unvaccinated team members weekly and continue testing those legally exempt from vaccinations.
"Our commitment is always to provide a safe and fulfilling living and working environment for everyone," said Leo. "This policy supports that effort and our values." More information about Touchmark is available at Touchmark.com.
Bonny Slope Peppermint Tea on the Porch
Thursday, September 23, 6:30-7:30 pm
Tea Circle Meet 'n Greet with Polarity Therapist Sea Cummins followed by Nondenominational Stress Away Meditation.
Free to Bonny Slope and nearby residents but space is limited so RSVP for address to sealove954@gmail.com.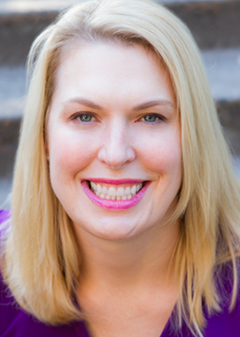 Congratulations to Amy Touchstone!
We are celebrating her 20 years as a Hygienist at the family dental office of Dr Lindsay Freed Brown and Dr Randall Freed.
Amy's professionalism, charisma, and natural ability to put patients at ease are a huge asset to our office. Our team and patients are proud to be celebrating an amazing co-worker and hygiene professional that is a joy to work alongside every day.
Thank you, Amy, for the past 20 years.