Legislative News September 2021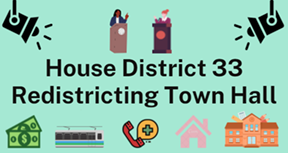 Redistricting Town Hall with Rep. Maxine Dexter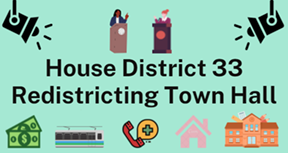 As one of the fastest growing areas in the state, HD 33's district borders will become smaller, which means we need to identify communities of common interest as well as what changes should and should not be considered.
This is an important opportunity to share insight about your community, and my team is happy to support anyone wishing to testify who may need advice on how to prepare and have their message heard. We will also do our best to provide interpreter assistance if given prior notice, so please encourage your neighbors and friends in the district, even if they are English language learners, to participate.
Redistricting Special Session Constituent Check-In with Rep. Maxine Dexter
Please join me for a Constituent Check-In before the September Special Session and voting on the new maps begins. If you have any questions, comments, or concerns about redistricting, I very much want to hear from you.
Residents of CD 1 (includes all of Cedar Mill): Wednesday, September 8, 8-11 am and Thursday, September 9, 5:30-8:30 pm via Zoom
Residents of All Districts: Monday, September 13, 1-4 pm and 5:30-8:30 pm via Zoom
Public hearings are organized by the state for virtual testimony. Residents of House District 33 are in Congressional District 1, and we are represented by Congresswoman Suzanne Bonamici.
If you benefit from the assistance of an interpreter, please let us know in advance and we will do our best to help you get one. You can still upload written testimony.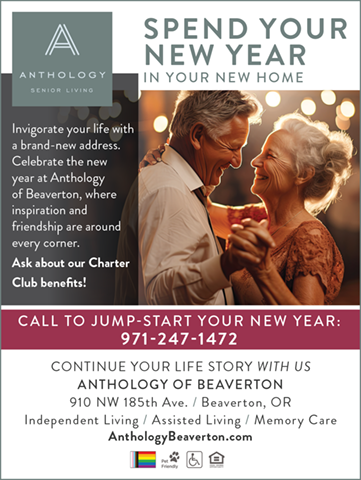 Telephone Town Hall with Rep. Suzanne Bonamici
Tuesday, September 14, 6 pm via phone
This is a time of unprecedented challenges, and I am doing all I can to make sure Oregonians get the help and support they need.
Even though we are still unable to gather for in-person town hall meetings, I want to hear directly from you about these issues and other important topics. To be included in this telephone town hall meeting, please sign up on Rep. Bonamici's website at least one hour prior to the event's start.
More dates will be announced soon.
Beaverton Virtual Special Election Voters' Forum
Thursday, September 9,7 pm-8 pm, online and through television
This Special Election, only for Beaverton residents, is being held to fill the unexpired position on City Council.
You can watch this event online at the Voters' Forum website or on cable TV Channels 30 (English) and 28 (Spanish). The forum will feature Beaverton City Council Position 1 candidates Ashley Hartmeier-Prigg and Jerome Sibayan.