The Bauer house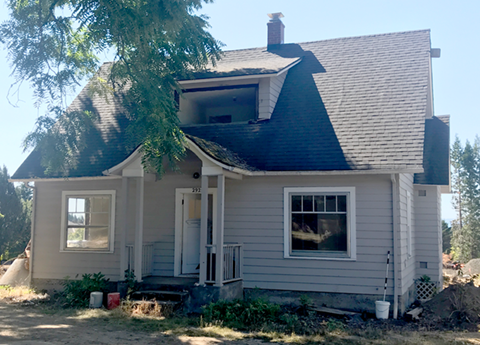 Jim Bauer is a descendant of one of Cedar Mill's early families. He shared his recollections of the Henry & Erna Bauer house that is slated for imminent demolition on Saltzman to make way for a new subdivision.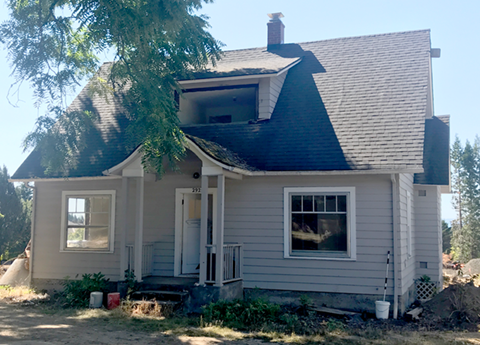 Henry was the oldest son of Gottlieb and Caroline Bauer, who had immigrated from Germany, via South Dakota, and arrived in Cedar Mill in 1905. They had a large farm in the area now known as Science Park Drive. Henry and his wife Erna purchased around 40 acres on Saltzman Road in 1929. The house on Saltzman was built around that time. The family hosted the Union School teacher one year. It was common for teachers to board with a community member.
Henry and Erna raised chickens for eggs. Jim recalls that Erna would gather the eggs and "candle" them (a test for freshness) in the dim basement. She would then crate them up and load them into her 1948 Pontiac to distribute to stores including the Lovejoy Market in northwest Portland.
Henry developed Parkinson's disease and could no longer work. His son Willard built a house nearby so he could be close to help on the farm. He worked with the contractor and learned basic electrical work and plumbing. His daughter Jan mentions that "He did all this and kept the Sabbath and worked full time at Centennial Mills!"
Henry later died from cancer. Erna continued to work on the farm, and Jim enjoyed visiting. He recalls, "When I'd head out through the woods from our house, I'd often aim for their farm. Erna would call my mom to tell her I was there, and she'd say, 'I'm giving him lunch.' I'd grin because I knew I would get a great meal; she was a wonderful cook. Her pies were memorable."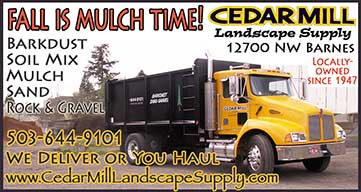 When Jim was old enough, he helped out on the farm. "Erna drove a tractor and worked on the farm as hard as any man. I got to drive the tractor and help out with other chores," Jim recalls.
Willard's house and much of the farm was sold after Erna's death to become the first of the "Bauer" developments in 1982. Jim notes that the contract called for the Bauer name to be used for the new subdivision, Bauer Woods. It was so successful that all the nearby developments were named "Bauer-this" and Bauer-that" even though they were unrelated. It had become a brand!
The small shingle cottage south of the main house was built for a family friend, Oscar Nelson. He was a bachelor but a very good friend and more like part of the family. "Oscar had a television, and I enjoyed watching cartoons there in the afternoon, "Jim recalls. Henry and Erna also had a tv, and the whole family would gather on Sunday evenings to watch the Ed Sullivan show and eat popcorn.
The house was later owned by other Bauer relatives, Sally and Jack Jorgenson. Their son Jeff is the developer of the new subdivision.