Library News September 2021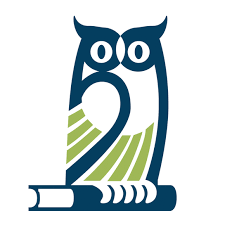 Find more news, events, and adult, teen and kids calendars on the library website.
Library browsing update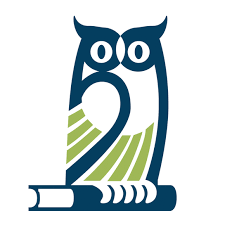 Library collections are now open for browsing! Some areas of the library remain closed to the public (including meeting rooms and staff work areas). The library follows state and county guidance which is subject to change. Please check the libraries' website for updates or speak with a staff member if you require any accommodation.
Join the Library Association Board of Directors
You can be a member of the Cedar Mill and Bethany Community Libraries Association volunteer Board of Directors. By serving on the CMBCLA Board you will: Make community access to vital resources and programs possible; Ensure library development, transparency and accountability; Gain valuable, hands-on experience; Impact the future of literacy in Washington County and beyond.
Apply to become a volunteer and note your interest in serving on the board. Learn more about the libraries' association and board here.
Attend the 46th annual meeting of the CMBCLA
Tuesday, October 19, 7 pm. Location to be announced.
Learn how you can get involved in your community libraries at the 46th annual meeting. Association members will receive an email announcing the meeting location before October 19. Become a member by making an annual gift on the libraries' website, by mail, or at a library. To request more information, update your email address, or ask questions about membership, email CMLdevelopment@wccls.org or call (503) 644-0043 x121.
Kids
Visit our Kids' page to find out about programs, storytimes, book lists, and to sign up for the monthly WiserKids newsletter!
Patrons will miss Marta, beloved Youth Services librarian
After nearly 20 years at Cedar Mill and Bethany Community Libraries, children's librarian Marta is moving back to Poland. She has inspired many children and families in our community with her knowledge of children's literature, love of stories, and passion for reading. Patrons of all ages have fond memories of Marta—she's performed over 1,000 storytimes for children and close to 100 Oregon Battle of the Books (OBOB) practice programs for kids and teens. She regularly receives fan mail in the form of drawings made by kids and thank you letters from grateful parents.
The library is collecting Tribute Donations in honor of Marta. Donated funds will be directed to the Youth Services Department at Cedar Mill and Bethany Community Libraries. New items purchased with donations will bear Book Plates that read "In Honor of YS Librarian, Marta." Tribute donations to honor Marta can be made in a library, by mail to Cedar Mill Library or on the libraries' website.
Teens and Tweens
Visit the teen page to find more services, events, and fun for teens and tweens.
New young teen collection for 5th-8th graders
Have you ever ventured into the Young Adult stacks and wondered what books were appropriate for a seventh grader? Have you wandered the Juvenile fiction aisles and pulled one too many easy chapter books off the shelf? The libraries will soon have a selection of books that are just right for you! This fall, Cedar Mill and Bethany Libraries will add a new collection for young teens that will be housed near the Young Adult collection.
The collection will feature books written for readers in grades five through eight and include popular series like Percy Jackson, Artemis Fowl, Aru Shah, and Ranger's Apprentice. The books will be found in other parts of the library as well, but the new section will make it easier for young teens to browse age-specific books in one place. If you have a favorite book or series that you would like to see in the Young Teen section, email MarkR@wccls.org.
We did it! Teens read to make a difference
CMBCL challenged local teens to read 4,000 hours this summer to help their peers facing adversity. More than 400 local teens met and exceeded the Summer Reading Challenge by logging over 4,324 hours read as of August 10! The teens' success means that CMBCL will make a $1,000 contribution to HomePlate Youth Services, a nonprofit that supports young people experiencing homelessness. The libraries will also work to get new books out to HomePlate and the Beaverton Resource Center to ensure that teens facing difficult circumstances have access to reading materials.
In addition to making a positive difference in the lives of their fellow teens, Summer Reading Challenge participants received a free book and a chance to win a prize. Local teens have shown that they are dedicated to personal development and helping others. CMBCL is proud of summer readers!
Adults
See a complete listing of programs at the Adults' calendar page. Learn more about library groups and events for adults, including how to join zoom meetings, at the adult programs webpage.
Beyond the Bin
Tuesday, September 28, 6:30-7:30 pm, via Zoom
Recycling is great, but there are other actions you can take to make an even bigger difference in your environmental footprint. Learn how to conserve resources, save money, and try out new skills by going Beyond the Bin! Join Washington County Solid Waste & Recycling in a discussion about why we should and how we can bring more "reduce," "reuse," and "repair" thinking into our lives.
Native by Design: Gardening to Invite and Support Biodiversity
Monday, October 25, 6:30-7:30 pm, via Zoom
Gardeners can play a crucial role in local biodiversity. Local native plants can sustain life, sequester carbon and manage water. Join author and eco-landscape designer Eileen Stark to learn how to garden with an ecological focus. Topics include utilizing the design principles of native gardening, choosing and arranging plants according to their natural associations and site conditions, and maintaining your garden with wildlife-friendly techniques.
Second Edition Sidewalk Sale
New store hours: Wednesdays, Thursdays, and Fridays, 10 am-4 pm
Indoors or out, Second Edition Resale always brings you great merchandise at bargain prices. The shop has a fabulous theme line-up for fall, starting with Western (get ready for the Round-Up!), Halloween, Thanksgiving, and Christmas/Winter Holidays.
Additionally, Crafting has moved to mid-October, in plenty of time for all your gift-making plans. All proceeds from your Second Edition Resale purchases support Cedar Mill and Bethany Community Libraries. Check out Second Edition Resale's Instagram page for weekly updates: @SecondEditionResale.